Stacy Gooding, MSW, PPSC, LCSW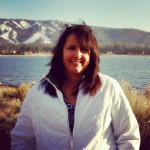 Industry: Social Work
Expertise: LCSW-Licensed Clinical Social Worker
Position: Pupil Services and Attendance Counselor
Company: Los Angeles Unified School District
Hours: 40+/week, 10 months a year
Education: AA-Fullerton College 1991, BSW-BYU 1994, MSW-UCLA 1996
Residence: Temple City, CA
Hobbies: Most days, I will take my two pooches on walking adventures. When I'm not trying to get some more steps in on my Fitbit fitness tracker, I will chill on my zero gravity patio chair, listen to my fountain, gaze at the fish in my mini pond, and read or listen to a good book.
Education and Career Background
Because I love learning and could not decide on a major, it took nine years for me to earn my Bachelor's degree. I started off at Fullerton Community College and earned my A.A., served a mission, and transferred to BYU where I earned my Bachelor's in Social Work. Once I became focused on social work, I went straight to UCLA and earned my Master's degree in Social Work with a Pupil Personnel Services Credential. I have worked at Los Angeles Unified School District for 17 years. My position in the district has changed over the years, but all of the positions have had an intensive case management component to them. In 2003, I passed licensing exams and earned my LCSW (licensed clinical social worker). These four letters after my name increases my future earning potential and allows me to bill insurance for private practice, if I choose to go that route.
Current
My current position in LAUSD is within the Student Discipline and Expulsion Support Unit. I provide individual and group counseling with students under expulsion and serve as a consultant on discipline issues to administrative staff in the district. I also provide trainings on the Education Code (laws for education in California) pertaining to student discipline to all levels of staff in the district throughout the academic year.
Tips and Advice
If you want to go back to school, go for it. Baby steps or plunge in, the choice is yours. Before you know it, years go by and you could have earned a degree, a credential, mastered a skill or not! Just move forward and before you know it, it's cap and gown season!
Mentoring
I serve as a field instructor for two student interns from USC's School of Social Work Master's Program, where I provide weekly clinical supervision during their internship at LAUSD and provide support and guidance through their first year of graduate school. In the past, I have been a clinical supervisor for social workers needing individual supervision necessary to being eligible to sit for state exams.