Rachael Givens Johnson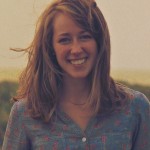 Industry: Higher education
Expertise: Research on religion and gender in Enlightenment Europe; teaching experience to be acquired throughout the program
Company: University of Virginia
Position: Doctoral Student, History
Hours: full time
Education: BA, Brigham Young University (2011) ; MA (2015) and PhD (2018) in progress
Residence: Charlottesville, VA
Hobbies: learning guitar, oil painting, reading, playing outdoors, and learning to make DIY furniture with my husband
Education and Career Background
After serving a mission in Uruguay, I graduated from Brigham Young with a major in History and a minor in Philosophy in 2011; I then worked as a legal assistant for the law firm Sidley Austin in Washington, D.C. from 2011-2012, and then worked at Church Public Affairs in Salt Lake City from 2012-2013, until I started my doctoral program at UVA.
Current
My husband and I just moved to Virginia so I could start my first year of the PhD program at UVA. I'll be taking coursework for two years and teaching and writing a dissertation for the remainder of the program, which will hopefully wrap up within 5 or 6 years.
Tips and Advice
I'm only a few months into my doctoral program, so I don't feel qualified to give much advice. I feel lucky to have gotten into a great program, with the help of some wonderful mentors at BYU. I feel academia has wonderful advantages as well as grueling challenges, not least among them knowing how to balance a workload that is never truly "finished" and how to maintain a sense of buoyancy in what can be a pretty stressful, minimal-feedback/direction environment. Of course, the potential to contribute scholarship on significant topics and to connect with students in meaningful ways is exhilarating, but the worse-than-tenuous job market is not something I take lightly. I felt this was the right thing to pursue and am taking it a day at a time, though trying to be both completely committed and completely adaptable is not easy ☺ I know I wouldn't have the stamina to do this without the encouragement, loyalty, and love of a very supportive husband who is also willing to be flexible with his career plans in order to create the life and family we want.
Mentoring
I was blessed to have wonderful mentors while at BYU; three professors, in particular, shaped me and inspired me in very diverse ways. They helped me navigate conferences, publishing, applications, and networking, without which I would have been woefully unprepared for what grad school required. One of them was a female academic who offered support, counsel, and understanding in ways that my male professors, as wonderful as they are, could not. The LDS academic community has also yielded wonderful friendships and mentors that have helped and encouraged me along the way.