Patti M Cook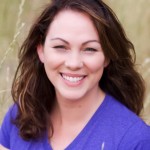 Industry: Corporate/Association Event Planning
Expertise:  Client Management and strategic branding and positioning of companies through events, conferences and themes parties.
Position: Owner, Event Producer, and Planner
Company: Chatter, Inc.
Hours:  Flexible as needed. Some months are very busy. Some months are less so.
Education:  BA in English (Technical Writing), Brigham Young University. Certificate, Interior Design, LDS Business College.
Residence:  Salt Lake City, UT
Hobbies:  A great book and lively conversation, walking barefoot in the rain, enjoying the simple things of life, and loving the people around me 
Education and Career Background
I graduated from college with a degree in English (technical writing). I spent some time working locally as a technical writer.  While I enjoyed it, I needed more variety and more of a challenge. So I moved from Utah to the East Coast and landed a job working for a woman run event-planning company, The TCI Companies. I felt like I had stumbled upon my career; I learned a new trade and also learned and worked beside powerful and successful women. 
I loved their commitment to the work, their creativity, and teamwork. I loved being able to think of something and then actually make that image in my mind a reality. Event planning was a great cross-section of my strengths– looking for consistent details and dreaming outside the box.  And for the next 7 years, I worked for corporations and associations, taking their goals and marketing strategies, and then, planning events that incorporated those goals and strategies. Some highlights of my time were working on the National Spelling Bee and Presidential Inauguration in Washington, D.C., and working with NBC on the Olympics in Salt Lake City.
Current
Although I had worked for many years as a planner, when my first child was born, I completely dropped out of work. For some reason, I didn't think the two could mix. And while that is true of some aspects of event planning, a couple years into being a stay-at-home mom, I realized I missed planning very much–the variety, the creativity, the contribution. And, granted, I did a portion of this at home with my kids–school parties, family reunions, book clubs, neighborhood barbecues.  However, I missed the organizational aspect to it as well, the dealing with clients, the figuring out of budgets, and the figuring out the strategy.  So I threw my intent out to the Universe, and I started looking for opportunities to do what came naturally to me.
Through volunteering and focusing my efforts again, I was given the opportunity to start consulting with a corporation on its annual conference. I conduct site-visits to hotels and other properties, manage contacts, budgets and contracts. I also get to book entertainment, create menus and imagine themed creations for events. I love being able to see something in my mind's eye and then walk into an event and see it come to fruition.  It is quite fulfilling for me to deliver on people's expectations and see people come together for a cause or just to have a good time.
I named my company Chatter because if people stay afterward to talk, laugh, and comment, then I know the event was a success. To me, it means people connected, learned, and had a good time.
Tips and Advice
Get educated. Find a passion, something you like to do, and learn how to execute it better.  I noticed that event planning had crossover with interior design (space planning, color theory, and others). So I enrolled back into school and am working toward my Interior Design Certificate. I love to learn.
Ask for advice. Send your good intents out to the Universe and see what comes back to you. Once you have the power to talk about what you want and can be succinct in what you desire, I have found that doors begin to open.
Always offer to help. Everyone needs help. It's important to know what you can offer and then offer it. Who knows where it might lead?
Have at least one professional outfit. This doesn't have to be expensive, but if you are meeting with people in your line of work, it helps to know you have one outfit that you look and feel fabulous in.
Mentoring
Before I took the leap to start working again, I watched how several of my friends managed working while having children at home. Their struggles and successes paved the way for me to be successful when I finally re-entered the workforce again. It was invaluable to have their examples to give me some kind of vision of how I could accomplish a balance.
Also, I have found that professional mentors are invaluable. Women who have been where you want to be can be a great resource. As I have tried to figure out what I want my career to develop into and how long I want that to take, I have relied on the examples of women I work with and am associated with through clubs and associations.  Whether they be in my field of expertise or not, I have found power in surrounding myself with women who have vision and are working towards their goals.