Melanie Steimle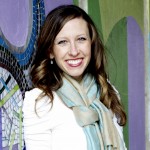 Industry:  Education (specifically Higher Education, Career Services, Student Services)
Expertise:  I'm a cover letter crusader and a LinkedIn ninja! Job search strategies, workshop development and delivery, writing, teaching/public speaking.
Position:  Career Consultant
Company: The George Washington University        
Hours:  40-45 hours/week
Education:  BA Humanities, Brigham Young University; MA American Studies, Penn State Harrisburg; Graduate Certificate in Career and Workforce Development, The George Washington University
Residence:  Washington, DC Metro Area
Hobbies:  Reading, hiking, cooking, traveling, writing/blogging
Education and Career Background
While I walked onto campus absolutely firm in my major that first day of college, the path to my current career was anything but direct. I've spent the past eight years working in the field of education in the capacity of career consultant, adjunct instructor, program coordinator, ESL teacher/tutor, and supervisor of student employees.
Current
I currently direct student career services for a school-based career center within a large urban university. My time is split between individual advising appointments with students; planning and delivering workshops and webinars; coordinating events such as a career fair, employer information sessions, and alumni panels; managing and writing content for social media accounts; developing new resources; establishing and maintaining employer relations; and liaising with other career services professionals across the university. It's a lot for one person to do, but I love the autonomy I have to be creative and innovative in my work.
My employer just began to offer an online degree, so I am now responsible for providing career services to students who are not on-site. This has prompted me to begin a course of study in educational technology and instructional design, which will not only help me to meet the new responsibilities of my job, but will also allow me to gain some valuable new skills that may increase my future career options.
I have also recently begun work on the professional development committees of both the university career services council and a national professional association. Getting involved with both organizations provides me with opportunities to make contributions to my field, as well as network with other professionals.
Tips and Advice
No one will care more about your career than you will, so it's up to you to look for opportunities to utilize and expand your skills and knowledge. Begin to prepare now for the next step in your career: do informational interviews to decide what step that will be; view job postings to get a feel for the skills and experience that employers are looking for; develop professional relationships and look for ways to help those in your network; ask for projects, take a class, or get involved with outside organizations so that you can expand your skills.
For those specifically interested in the field of career counseling: Career counselors and coaches tend to work for colleges/universities or vocational programs or to be self-employed in private practice. Among college/university career centers there are varying philosophies and approaches to career services. Some are very counseling-based and look for people with a counseling degree. Others are more coaching-focused and may prefer to hire those with experience and connections within a particular industry. Some career centers are large, with lots of funding and support, as well as established programs and ways of doing things.  Smaller career centers or private practice may offer the opportunity to build programs and resources but may also require the practitioner to wear more hats.
Mentoring
The mentors in my life have been professors and supervisors who have made me aware of and encouraged me to pursue opportunities. An undergraduate professor told me I was capable of graduate-level work. One graduate school professor invited me to participate on a panel discussion at a national conference and another suggested journals to which I could submit my work for publication. Supervisors have allowed to me expand the scope of my work and take on more responsibility than what was outlined in my job description.
As a mentee, I've found that it's best to have specific questions or requests. Mentors are often busy people, and they are most able to help when you make a specific request.