Kari Uitto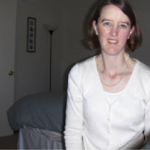 Industry: Clinical Pharmacy, Retail Pharmacy, Inpatient Pharmacy
Expertise: Diabetes Education, Lipid Management, Anticoagulation Management
Position: Pharmacist
Company: Currently Unemployed
Hours: N/A
Education: BS in Zoology with Human Biology emphasis from Brigham Young University (BYU), PharmD from University of Utah
Residence: Southeastern Idaho
Hobbies: Sewing, Running, Hiking, Cooking, Gardening, Playing piano
Education and Career Background
I started my undergraduate training at BYU where I completed my general education requirements and pre-requisite courses for pharmacy school. After three years at BYU, I transferred to the University of Utah to enter pharmacy school and complete a few additional classes to receive a degree from BYU while working toward my PharmD degree. During the PharmD program, I worked as a pharmacy intern at the University of Utah Hospital Inpatient Pharmacy. After completing four years at the University of Utah and receiving my PharmD degree, I took my first job as a pharmacist with the University of Utah Hospitals and Clinics, Redwood Clinic, where I worked full time as a Clinical Pharmacist. Although I loved that job, I made a major life change four years post-graduation and moved to San Diego, CA where I worked full time for Ralph's in Retail Pharmacy. After a year in California, I got married and moved for my husband's job to Hamilton, NJ where I worked for 3 ½ years as an inpatient pharmacist for Robert Wood Johnson University Hospital. After having my first child, I was able to stay with Robert Wood Johnson University Hospital working per diem (one shift a week and as needed).
Current
I am a full-time stay-at-home mother of two young children with one on the way. Although I love my profession and keep all four of my pharmacy licenses current (UT, CA, NJ, ID), I haven't found a position in our new location that fits the needs of my family and me. My ideal position would allow me to work part time or per diem so that I could keep up on my professional skills while still being home for a significant amount of time with my family.
Tips and Advice
When choosing a major in college, consider all aspects of the course of study including your interest in the major, cost to receive the degree vs. the ability to repay debt once graduated, and demand for the profession in society. Make sure you understand how you will be able to use the degree once completed (i.e. necessity of graduate school to be marketable vs. entry level into a career upon receiving a bachelors degree). Pharmacy allows for a lot of flexibility in work schedules and the opportunity to work in a variety of health care settings. To keep a pharmacist license current, you are required to complete continuing education courses, regardless of your current employment status.
Mentoring
I feel like I fell into my career by being acquainted with pharmacists and pharmacy students during my high school and pre-pharmacy college years. These acquaintances and friendships were made through church and school activities. Each had good things to say about the profession and were influential in helping me to choose this direction in a career.
Two pharmacists stand out in my mind during pharmacy school and early in my career in encouraging and helping me to become a Certified Diabetes Educator. Each had received this certification themselves and helped motivate me to take the steps toward receiving certification.
As a pharmacist, one of the most rewarding things that I have been able to do is to mentor pharmacy students through their required experiential rotations during pharmacy school. In my first job, I had the opportunity to teach pharmacy students one-on-one for four-week rotation blocks at my place of employment.