Julie de Azevedo Hanks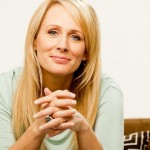 Industry: Psychotherapy, mental health, business, media, music
Position: Owner and Executive Director, Business and Media Consulting, Songwriting
Expertise: Women's emotional health, couples therapy, marriage and family therapy, media contributing, business consulting, songwriting, vocal recording.
Company: Wasatch Family Therapy, Julie Hanks Consulting, Julie de Azevedo Music
Hours: Flexible
Education: BS in psychology | University of Utah, MSW in clinical social work | University of Utah, PhD student in marriage and family therapy | University of Louisiana at Monroe (ULM)
Residence: Salt Lake City, UT
Hobbies: Attending plays and movies with hubby, reading, writing, mentoring, waterskiing, talking with friends and family, snuggling with my kids.
Education and Career Background:
After completing my BS in 1991 and my MSW in 1995, I worked at Salt Lake Child and Family Therapy clinic providing outpatient psychotherapy, marriage, and family therapy. In 2002, I opened my own private practice clinic, Wasatch Family Therapy, LLC where I currently see clients, supervise and train therapists, oversee all of the business aspects, and serve as executive director of our 3 locations. Two years ago, I started consulting business focused on helping health and mental health professionals across the US learn how to build a thriving private practice by embracing technology, media, and social media to build an online presence and reach their ideal clients.
As a performing songwriter, "Julie de Azevedo," I've recording 11 CD's, performed and spoken concerts across the country, and contributed to various music projects over the past 25 years.
Over the past 6 years, I've focused on building an online presence and media presence contributing regularly on TV and radio, blogging for Answers, Psych Central and posting regularly on social media. I recently published my first book written specifically for LDS women titled The Burnout Cure: An Emotional Survival Guide for Overwhelmed Women, based on my personal experiences, clinical work, and women's workshops.
Current:
I am a mom to four children – 2 young adults and 2 in elementary school. My oldest son just got married, so I'm also a new mother-in-law. My husband and I will celebrate 25 years of marriage this year. I currently have an amazingly flexible work schedule where I primarily work from home: running my clinic, writing and blogging, doing media interviews by email and phone, prepping for TV interviews, updating my practice website and JulieHanks.com, and doing business consulting by phone or Skype. I'm currently a PhD student and will be focusing my dissertation on studying how highly-creative LDS women with families honor their creativity and their family responsibilities.
Tips and Advice
1) Remember that your growth is just as important as your children's or husband or other family members. Enlist and expect their support of your goals.
2) "Build in" the support you need to be successful in your professional and personal endeavors. Don't let guilt or the fact that you do life differently than others stop you from getting your needs met. The best thing I ever did was to hire a "home assistant" whose job is just to support me and do whatever I needed done.
3) Build relationships with women who are doing what you want to be doing and ask them a lot of questions.
4) Follow your spiritual promptings and trust your "gut," even if it is scary for you and for others.
Mentoring
I am very passionate about mentoring other LDS women and have worked to build a clinic that supports women in their professional growth while raising their families. I have mentored many aspiring therapists, therapists under supervision, and also provide mentoring as part of my private practice consulting.
After graduating with my master's, my clinical supervisor was an amazing professional mentor. Additionally, I've had male mentors in the music industry – producers, co-writers, friends who've taught and encouraged my songwriting. It dawned on me recently that while I do a lot of mentoring, I don't currently have a mentor.
Web
www.juliehanks.com
www.wasatchfamilytherapy.com