Elise Bair Jones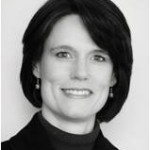 Industry: Management, psychology, organizational behavior
Expertise: Research, curriculum and program development, training, communications
Position: Psychology master's candidate
Company: Connecticut College
Hours: Any ~30 hours I can fit into my week
Education: BS in Business Management (marketing emphasis), Brigham Young University
Residence: Southeastern Connecticut
Hobbies: Watching Downton Abbey with my husband, baking with my children, playing the ukulele, hanging out with friends
Education and Career Background
My first job out of college was doing all things marketing for a small high-tech start-up. In my next position, I became interested in the role of customer feedback in the software development process and founded a customer advisory council. Later, while working at Microsoft, I decided I wanted to work part time after our first child was born. That unwittingly put me on a path to employee advocacy, and I went on to found a workplace flexibility employee affinity group, led the diversity effort for one of the company's divisions, and advise executives on diversity and flexibility issues.
Current
In 2007, I moved to southeastern Connecticut when my husband landed his dream job at a small liberal arts college. After devoting several years to home, community, and church work, I returned to school and am now working on a master's degree in psychology. My research examines how people's experiences in multiple roles (self, partner, parent, worker, etc.) relate to their well-being and job performance. Where my time at Microsoft taught me the what (that people need institutional support in their interests and responsibilities inside as well as outside of work), the time away from corporate America and what I'm learning in school are teaching me the why. We all need to be able to live happy, fulfilling lives that involve the roles we value most.
Tips and Advice
When I graduated from college, a friend gave me a copy of Dr. Seuss's Oh, the Places You'll Go! I was always really turned off by the spread devoted to The Waiting Place. My unexpected journey inside and outside of work has taught me that waiting can be a valuable activity. When I'm moving full steam ahead, I tend to be too busy to reflect on what matters most, to assess my hopes and dreams, to inventory my skills and talents. It's often in the times that are slow or disappointing that I truly get to know myself and my potential. I never stop trying to move forward, but The Waiting Place has helped me take the blinders off and expand my view of the big picture in my own life and in the world around me.
Mentoring
Early in my career I went to women's conferences where people talked about mentoring. I had a mentor assigned to me in my workplace. But I didn't really get it. To me, mentoring is now about connecting with people I admire, who know something I want to know, who I can share wisdom with – and it's about making the most of those relationships. More recently I've thrown out the formal mentoring model and instead found myself gravitating naturally to people whose perspectives I value, who can objectively critique my work, and who can connect me to others. And I try to keep my eyes open for ways I can return the favor.