Cherise Hadley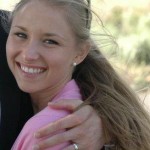 Industry: Financial Services, Retail, and Manufacturing Industries
Expertise:  Accounting and Finance
Position:  Auditor
Company: Deloitte
Hours:  40-55 per week
Education:  BS in Accountancy, Bentley University
Residence: Boston, MA
Hobbies:  Spending time with my husband, going to the beach, being outdoors, hiking, camping, biking, running, and visiting with family and friends
Education and Career Background 
I graduated from Bentley University in May 2012 with a BS in Accountancy and a minor in Finance. While attending Bentley, I interned at a small CPA firm on Long Island, New York during the summer and one of the "Big-4" accounting firms during the winter. After completing my accounting-focused internships, I was a nanny for three boys for almost two years while still in school, before starting my career full-time at Deloitte in the Audit function.
Current
Currently, I am a full-time auditor at Deloitte. I began my career three months after graduation, and I've been with the company for approximately one year. I spend my time working mainly with retail/manufacturing clients. I love the experience I've gained over this past year; I've had opportunities to utilize the skills I developed in college and through internships, to build my network within my company, and to learn and grow within my field of interest. This year, I have also been working through the process of obtaining my CPA license, which I hope to earn by the end of 2013.
Tips and Advice
It is never too early to figure out who you are and what kind of person you want to be. I knew that I wanted to be an accountant when I was about fifteen years old, and I have been working hard toward that goal ever since. As you travel through life, remember to network and build relationships with as many people as possible. This will be essential as you gain more experience and as things change unexpectedly overtime. Lastly, education is vital. It can open so many doors for you, so don't let valuable education pass you by. Continue to challenge yourself academically, regardless of where you are in your career. 
Mentoring
I have had some of the best experiences with mentoring. At Bentley University, I co-founded a networking organization that had a major focus on the values of mentoring for professional women. The best experience I had within the organization was connecting/building relationships with some incredibly talented and intelligent women that I would not have met in other circumstances. I loved seeing career-driven women come together to support each other's goals and achievements.  Each one of my mentors has taught me things that I would have not learned otherwise. Through my mentoring experiences, I have found that some of the most valuable things we can learn are things that we can only learn from someone who is willing to show us the way.