Our Team
Founders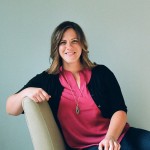 Naomi Watkins is an educational and instructional leader, community builder, and women's advocate. A former middle school English teacher, she worked as a university professor in the Greater Los Angeles area training teachers and researching adolescent literacy and language pedagogy. Currently she develops and implements school-wide initiatives to improve teachers' literacy and language instruction at a Title I high school in the Salt Lake City area. She earned her B.A. in English Education from Brigham Young University, a M.Ed. in Language and Literacy from Arizona State University, and a Ph.D. in Teaching and Learning with a literacy emphasis from the University of Utah. She enjoys cheeseburgers, the outdoors, hiking, traveling, reading, and architecture.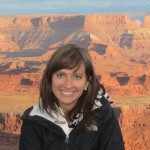 Dianne Orcutt received her undergraduate degree in International Law and Diplomacy from Brigham Young University, with a minor in Spanish Studies. She went on to the J. Reuben Clark School of Law where she served as managing editor of the Journal of Public Law. She works as a civil attorney for local government. She and her husband have a young daughter and enjoy finding adventure in places near and far.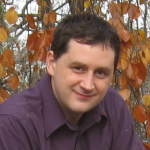 Ryan Hammond holds degrees in Industrial and Labor Relations from Cornell University and a PhD in Management from MIT. He has worked in the field of human resources in the US and France and also been a professor of management in Korea. Currently, he is working to transform HR as a founding team member of a HR analytics start up in the Bay Area. Most importantly, he is the husband of one and father of two aspiring Mormon women (and a couple of boys). In his spare time he enjoys building earth ovens, baking, and playing well-designed board games with his kids.
Digital Marketing Manager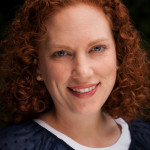 Lauren Carroll Richins earned her BA in Marketing Communications from Brigham Young University, where her favorite experience was forming all-girl garage band, Shye Violet. She lives with her husband and four kids in Seattle, where she edits college admissions essays and reads books about parenting, neuroscience, and social justice. She hopes to start an MSW program in 2016, and still plays in a garage band.
Meetup Coordinator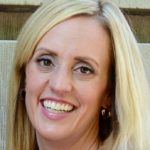 Meg Thunell graduated from Brigham Young University with a BA in Communications and Public Relations. She has worked as a freelance communications specialist and a fitness instructor, and she volunteers extensively with her local PTA. She is the proud mom of five kids (including twin girls as a caboose) and wife to an avid amateur cyclist/professional periodontist. She loves Jane Austen and Entertainment Weekly, quinoa and Cadbury eggs, working and not working, which means she is constantly trying to find a happy balance in her life. She is thrilled to be part of the AMW staff.
The Student Record Feature Editor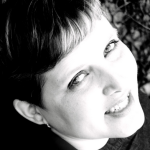 Summer Thorp earned a B.A. in Social Justice and Peace Studies and a M.Ed. in Educational Studies, with a focus on Aboriginal post-secondary education policy, from the University of Western Ontario. She currently works as an Employment Counsellor and Facilitator at a non-profit organization. Books are her junk food and are consumed regularly. Some of her favourite authors are Malcolm Gladwell (because he can make anything sound interesting), Richard Paul Evans (because his profits go to charity and she needs to a happy ending once in a while), and Jane Austen (because she portrays smart women who can hold their own). If she had a million dollars, she would give out umbrellas on rainy days, mittens on snowy days, and flowers every day.
Voices from the Past Editor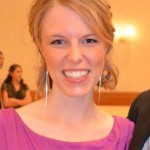 Brooke Nelson Edwards is a graduate of BYU Law School and Utah State University. She recently completed a judicial clerkship with the Utah Court of Appeals. Prior to law school, Brooke worked as a journalist, discovering her love for law and politics on her beat as the education reporter. She and her husband, David, have two children. Besides her family, her greatest joy in life is good food. She also enjoys playing in the water with her kids, skiing, and singing.
Young Women Spotlight Editor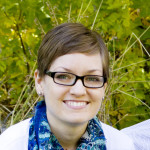 Laura Riddle Parry has a Bachelor's of Social Work from Brigham Young University and a Master's of Social Work from the University of Utah. She has worked in healthcare and as a mental health counselor. She served a mission in Uruguay. Her hobbies include "the three R's" – reading, running, and really good chocolate chip cookies. She lives in Salt Lake with her husband, two kids, and two cats.
Copy Editors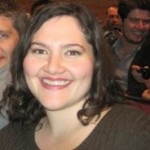 Elizabeth DeBroux Jones is a Georgia girl living in Salt Lake City. She has a diverse editing background and has most enjoyed her work with nonprofits such as IVUmed, the University of Utah CARMA Center, and Intermountain Healthcare. Her biggest adventures have included serving as a missionary in El Salvador, surviving three earthquakes, and – most recently – falling in love with and marrying an introvert. She was also proudly named poet laureate of Oglethorpe University in 1998. She is currently Administrative Assistant for Community Benefit at Intermountain Healthcare and certifying to teach English as a Second Language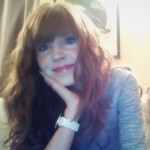 Tracy Keck works full time as an editor for Deseret Book, primarily working with authors on nonfiction, inspirational, and gospel-teaching manuscripts, and freelance as an editor of children's literature, magazines, and other writings. Prior to her time at Deseret Book, she was a multimedia editor for The Church of Jesus Christ of Latter-day Saints for four years. She studied Spanish and linguistics at Brigham Young University, where her liberal descriptivist education led her to establish such radical practices as splitting infinitives and thinking it's fine for people to use the word literally to mean figuratively.
Emeritus/On-Hiatus Contributors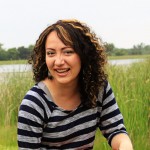 Copy Editor: Krystal Bailey is a Chilean-Texan girl trying to survive the cold Utah winters while attending Brigham Young University. She is just one semester shy of finally getting her bachelor's degree in English Literature and editing. She loves cooking and making up recipes as she goes, reading and writing to her heart's content, and being an auntie to  the five most adorable nieces and nephews in the world. She served a mission in Phoenix, Arizona (English, not Spanish-speaking), and she looks forward to the many more adventures waiting for her after graduation.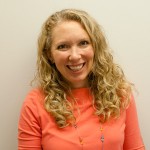 Kris Tina Carlston received her undergraduate degree in Biology and Chemistry at Utah State University. She then went on to receive her MBA from the Huntsman School of Business. She enjoyed the classroom so much that she went back to school (again!) and received her law degree at the J. Reuben Clark School of Law where she graduated Cum Laude. After practicing law at a large law firm in Chicago, she currently works as the Director of the Preprofessional Advisement Office at Brigham Young University. As much as she loves her job, she loves spending time with her husband and little boy more.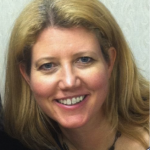 Christanne Harrison grew up in a small Idaho town with six sisters. She studied nutrition at Brigham Young University and then received a Masters in Public Health from the University of Alabama at Birmingham.  Work took her to a migrant health center in Arizona and then to Boston where she worked in Child Nutrition Programs.  She met her husband in Boston and they now live in New Jersey with their three children. Christanne works part-time for herself and tries desperately to find a sane balance with work, family, church, and community.  She also enjoys running, biking, and cooking.
Holly is a Utah transplant living the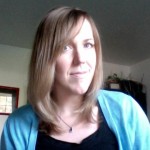 dream in Oregon. Before marrying at age 36, she achieved some of the things she always wanted: a mission, a few college degrees, a little teaching, an irresponsible car, a bit of volunteer work, a slew of very educational jobs, and a stint with purple hair. She now works from home recruiting students to a major university, living on 3 acres and learning how to be model employee, wife, step-mother, daughter-in-law, and mistress to a flock of chickens in coyote country.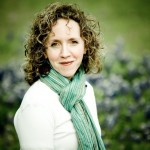 Tiffany Gee Lewis is a freelance journalist and writer of children's fiction. She holds a degree in journalism from Brigham Young University. She has written for National Geographic Magazine Online, the Miami Herald, Austin American-Statesman and the Minneapolis Star Tribune. For five years she has written the popular In the Whirled column for the Deseret News. Tiffany and her husband live in the Twin Cities, where she balances her writing, sometimes precariously, with the raising of her four young sons.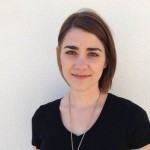 Celeste Tholen Rosenlof earned an undergraduate degree in print journalism and a minor in Deaf Studies from Utah Valley University after she chose her studies on a whim. She currently works as a reporter and content manager for ksl.com, the number one local news website in the nation and covers daily news and features, Utah travel and, when she's lucky, baby animals. She lives in (and eats her way through) downtown Salt Lake City.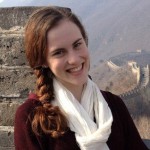 Bryn Watkins lives and works in Wellington, New Zealand as a dancer for the Royal New Zealand Ballet. Between seasons she enjoys using her passport to explore new corners of the planet, mostly in her hiking boots. She has all sorts of ideas about what to do with her life but the jury's still out about which one to pick. In the mean time, she reads, memorizes useless movie trivia, and listens (almost exclusively) to Paul Simon.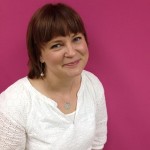 Hadley Duncan Howard has worked in communications for many years, including public relations, advertising, editing and broadcast journalism. She's married to a university professor; they have two children and a mortgage, but no picket fence.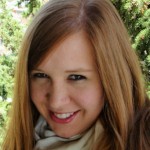 Jessica Weiss is the Associate Curator of Education at the Springville Museum of Art. She received a B.A. from Brigham Young University and a M.A. from the University of Utah, both in Art History. Prior to joining SMA's staff in 2003, Jessica worked at the Brigham Young University Museum of Art and completed an internship with Sotheby's Auction House in London. In her spare time, Jessica enjoys reading good books, spending time in great company, and traveling to exciting new places.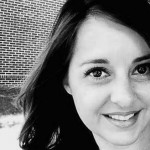 Kelli Sauvé is an American girl navigating a new life with her husband in Canada.  She has a background in financial coaching and education with a bachelor's degree from Utah State University and is currently volunteering at the Edmonton Financial Literacy Society.  Some of Kelli's interests include oil painting experiments, surviving half-marathons, traveling to exciting places, and kayaking with her husband.   Before moving to Canada, she could be found ice skating in Belgium with her nieces and nephew, climbing glaciers in Iceland with travel buddies, and skiing in the U.S. with friends, all of which prepared her for living in the great white north.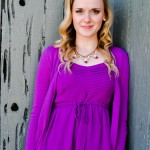 Candace Child graduated from Utah State University with a Bachelors degree in Liberal Arts and a minor in Music. She is currently working in finance. Fruit snacks and Chinese food are her ultimate weaknesses, along with art, attending concerts, playing guitar, eating at delicious restaurants, and reading.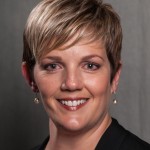 Allison G. Belnap accepted the appointment as Assistant Dean of Career Services at BYU Law in January 2014. Prior to her current position, she was Of Counsel with Holland & Hart where she practiced oil and gas law in Utah, Colorado, and North Dakota. She also worked for several years as adjunct faculty for the Department of Theatre and Media Arts at BYU where she taught acting, directing, theatre history, drama in the elementary school classroom, and dramaturgy. In addition to her J.D., Allison holds an undergraduate degree in Acting and a master's degree in Theatre for Young Audiences.  She and her husband, Dean, are the parents of five daughters.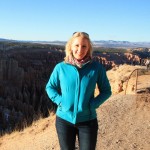 Heidi Doxey
graduated in Economics from the University of Utah and works for the Utah System of Higher Education encouraging students and families to prepare for college academically as well as financially. She loves reading non-fiction, pretending to be a chef, studying women's issues and gender equality, exploring new places and learning new things. Heidi is a wife and step-mom and volunteers with a local high school theater department.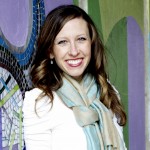 Melanie Steimle received a BA in Humanities from Brigham Young University and an MA in American Studies from Penn State Harrisburg. Although her first love will always be the humanities, she finds great satisfaction in her work as a university career counselor. She currently lives in the Washington, DC area, where she takes advantage of the many free museums and seeks out off-the-beaten-path treasures. Her special areas of interest include teaching, writing, and educational technology.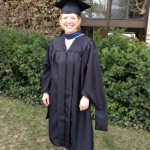 Nan Petersen recently finished a Master's degree in education and spent hundreds of hours volunteering at a local elementary school to complete her final project requirements. While mothering, Nan has worked both full and part time. Sometimes she is self-employed, other times she is employed by others. She has done everything from private and lucrative professional tutoring to classroom teaching to scrubbing toilets to delivering newspapers at three o'clock every morning. She blogs under the name ScienceTeacherMommy and enjoys reading, writing, and spending time with her four boys (one of whom is her husband).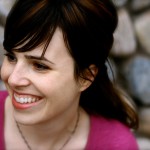 Laura Durham received her B.A. in Art History from Brigham Young University and has worked for Utah Arts & Museums since 2001. She worked in the visual arts program from 2001-2013. In October 2013, she took on a new role managing marketing, communications, and design for the division. She also does freelance writing, design and marketing work for local nonprofits including NOVA Chamber Music Series and Utah Chamber Artists (with which she also sings). Over the years, Laura has served the community through her leadership roles with the Salt Lake Gallery Association, Salt Lake Gallery Stroll, Emerging Museums Professionals, the Salt Lake Downtown Alliance Marketing Committee, and Artists of Utah/15 Bytes. In addition to working for multiple arts organizations, she's also an avid arts patron attending the ballet, symphony, and theatre on a regular basis. And movies. She loves movies.