Entrepreneur Feature: Crystal Young-Otterstrom, Utah Cultural Alliance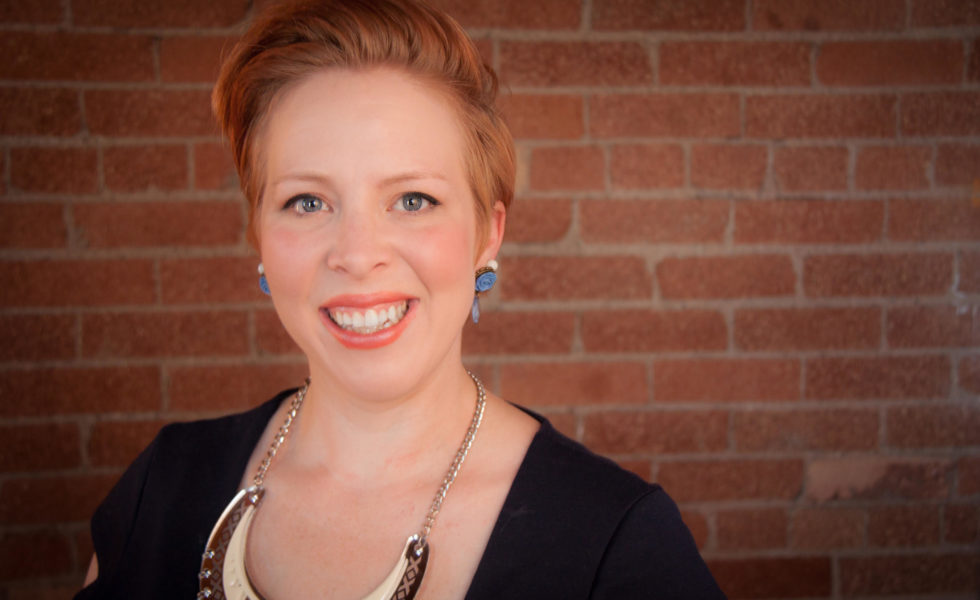 I am the executive director of Utah Cultural Alliance (UCA) which is the advocacy voice for the arts and humanities. I've been there since 2010. I also have a marketing and event production on the side, Brand.Pink but I am beginning to shut that down as I focus on UCA. I received a BA in Music Theory from BYU in 2002 (with minors in marketing, economics, and humanities), and an MA in Musicology/Composition from Queens College (City University of New York) in 2004.
Before working for UCA, I spent 7 years at Utah Symphony where I founded a number of audience development programs. Board service: I am currently the elected state treasurer of the Utah Democratic Party, am co-founder and board chair of Salty Cricket Composers Collective, emeritus chair of LDS Democrats, vice-chair of LDS Democrats of America, the advisory council for Americans for the Arts' State Arts Action Network (SAAN), as well as UTOPIA Early Music, Planned Parenthood, LDS Composers Network, Studio D, and the North American Association of Young Professionals. Past Board service includes: the Human Rights Campaign, Young Benefactors at the Utah Museum of Fine Arts, the OPERA America Young Friends of Opera steering committee, the Messaging, Women's, and Platform committees for the Utah Democratic Party, Cottonwood Forum, the Utah Democratic Progressive Caucus, Mormons for Equality and Social Justice (MESJ), Utah Cultural Alliance, and former Communications Director of Young Democrats of Utah. I am also a composer and coloratura soprano.
What do you wish you had known from the beginning?
For years I loved the mix of splitting my time between my consulting business (Brand.Pink) and ED of Utah Cultural Alliance. I loved the variety of projects that I worked on. However, the consultant life is exhausting and I'm happy to me moving away from it. Being a consultant is often a constant hustle with high times and low times, if you undervalue yourself one time for one client, somehow everyone expects the "friend" deal. So be true to how much time it will take you to do something, hold that line, and expect as much payment per hour as your male clients ask for. Realize that there will be times when the money flow is close to nothing but then other times when it's sleep. I wish I had know how exhausting all of that is. Consulting is a great way to really jump in your career however, faster than you would working for someone else.
What is your best advice for other (LDS) women entrepreneurs?
Allow no room for guilt. You are powerful, you are valued, you are brilliant. You can do this. If you're a mom, stick that mom guilt, or stick that mormon guilt, that whatever guilt you have on a shelf and forget about it. You are a better mother, you are a better woman, you are a better LDS woman, because you are fulfilling your professional dreams. If you're a mom, ignore the negative stigmas around daycare. I LOVE daycare. It is fantastic. My children are better because of it. They are further ahead than their peers for their age, they are more social and well adjusted, they are also more flexible.
Where do you see yourself and your business in 10 years? 20 years?
I have a lot of ambitions for Utah's arts & humanities sector. Utah is already a friendly place for culture, and many of my national colleagues are astounded by what we accomplish here in this red state. But we can do more. I want to see:
A significant statewide funding mechanism for cultural nonprofits,
Dozens of cultural districts around the state
A permanent funding mechanism for arts & humanities education
Growth of our ed programs: BTSALP, POPS, and iSEE
More public arts programs
More municipal and county wide RAP type programs
Less regulations for nonprofits
More funding for programs that serve individual artists & humanities
To what do you most attribute your success? What would say are the five key elements for starting and running a successful business?
I am creative and efficient. 40 hours for me is like 65 hours for most people. I'm obsessed with doing things faster, more efficient, and more creatively than I've done it before.
5 factors:
Be bold. Go out there and do it.
Trust yourself, your gut, and your intuition.
Be creative. If you're not naturally creative, find an art form to engage with.
Be thoughtful. If you're not naturally thoughtful, find a humanities medium to engage with
You be you. Always.