The Student Record: Brittany, Communications Major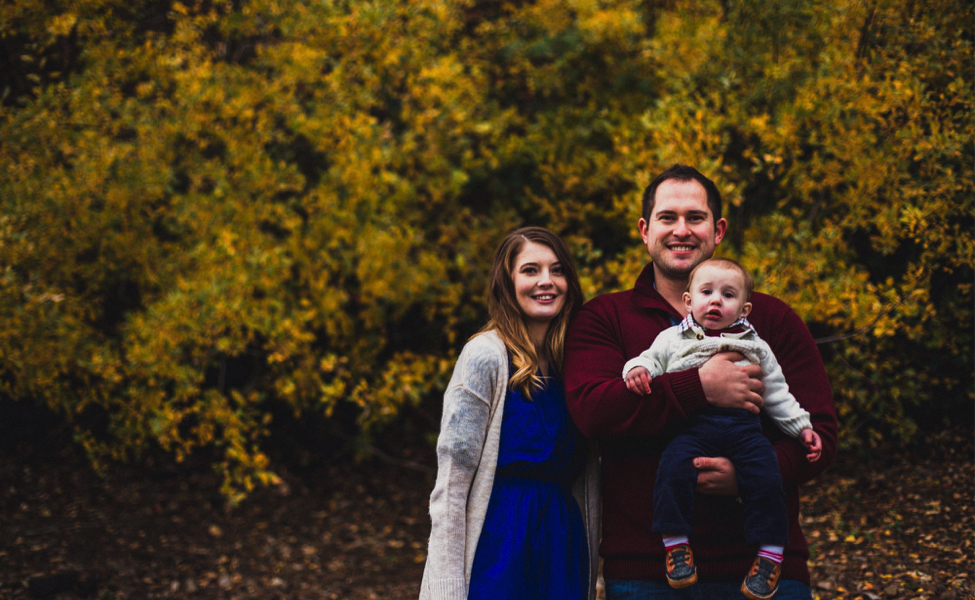 Name: Brittany Russo Adams
School/University: Brigham Young University – Idaho
City/Location: Seattle, WA
Major/Field of Study: Communications with an emphasis in Communications Management
Marital status/children: Married with two children
What led you to the program that you are currently pursuing or have completed? Why did you select this major or field of study? Please tell us about any experiences that inspired you to pursue this area of study.
When I was about 5 years old, my father was studying to be an EMT. We had a big red book full of medical terminology, procedures and photos involving acute and critical patient care. It was my go-to bedtime story book, so I knew at a very young age that I had a profound interest in healthcare. As a child I always pictured myself becoming a nurse. I worked in a pediatric clinic for two and a half years in high school as an admin and it reaffirmed my love of the industry.
The first course I signed up for at Brigham Young University-Idaho (BYU-I) was BIO264: Human Anatomy and Physiology. I absolutely loved learning the course content, but I felt that nursing wasn't the right choice for me. I have a creative side to me. I knew my talents and wanted to utilize all of them professionally in the healthcare industry. After taking Communications 101 (an introductory overview of what communications had to offer), I knew it was the degree I wanted to pursue. I felt that communications gave me the versatility and creativity I needed while navigating through my career path. I really enjoyed going to my classes, creating PR campaigns, learning about graphic design, how to communicate effectively as a leader, and was a positive experience for me.
What feedback did you receive from friends, families or acquaintances about your schooling?
My parents were very encouraging of my pursuing a degree. It was a natural progression that my family taught. I am the first woman in my immediate family to have a Bachelor's degree. I come from a family of four girls, and my dad put a large emphasis on education that I will always be grateful for. My parents were a source of empowerment and encouragement for me and they sacrificed so much to give their oldest daughter the greatest gift: education.
I met my husband at BYU-I and he has always been so supportive of me. In times of high stress we always knew that attaining our degrees was the only option. For the both of us, the traditional classroom setting is difficult. We are both creative and dreamers, and thrive in more discussion-driven, engaging lessons. When either of us would start to feel burn out, we would find ways to try and support or be a resource for one another.
My educational path was not a traditional one by any means. I married my husband at the end of my sophomore year. We moved back to Seattle during off semesters to earn money and gain experience. I was interviewing for internships at the beginning of my senior year when I found out I was pregnant. I noticed when talking with friends about my future graduation and professional goals that most people in my inner circle didn't have the same views as I did. Mormon culture (in the small town of Rexburg, ID) seemed to perpetuate the idea that a woman's job is to be a mother only and I always felt conflicted in that. I knew I wanted to utilize my degree and be a mom. At that point in my life, I wasn't sure what my professional future looked like. I was offered a position as a Technical Recruiter in Seattle and worked exclusively with Microsoft as our client. My husband and I felt right about the decision to move away from Rexburg and build our life in Washington. Fortunately, we both had degrees that were offered online and were considered "at-distance" students.
What advice would you give to a student pursuing a similar course of study?
Find a degree path you love, but that will also push you. Don't settle for the "easiest" program or the "fastest" if it isn't what you want to do long term. If you are taking Communications, take a few graphic design courses. It is such a resourceful and marketable skill!
What did you learn about yourself when you became a student?
I wasn't the greatest student growing up. I didn't have the discipline or long term focus. As a college student, I was more aware of the "big picture". I did four internships before graduation and always put an emphasis on building my brand and my resume. I also learned that there was still a stigma at BYU-I that the place for a woman was not in the workforce, but at home with her children. I distinctly remember taking an elective course in the summer session of 2016. I had a one year old son and was 6 months pregnant and took FAML 220: Parenting online. There was an entire week solely dedicated to a woman's role in the home and the opening quote for the lesson was "It is well–nigh impossible to be a full-time homemaker and a full-time employee." (Gordon B. Hinckley Women of the Church, 1996). I felt immense guilt as a working woman who was pursuing my education with a young child and another one on the way. I thought on this quote for weeks as I tried to finish up my last semester, while managing a full time job and being a mother. After much contemplation, I felt solace in my decision to be an educated professional and felt it was possible to me to be a wonderful mother, while still pursuing my goals and investing myself and family.
After all this, I graduated in December 2016 when my second child was 6 weeks old. The word I would use to describe myself as a woman and as a student would be resilient.
What do you most enjoy about school?
This is the Communications major in me, but I love interaction. I feel that people's stories, thoughts, opinions drive me to be a better individual myself. I especially loved a project I was given in a Public Relations class to create a PR campaign for a client in Rexburg. I worked with an amazing group of women. We were left to our own devices and created a strategy, message, brand, materials, advertising, created content, solicited feedback, and delivered a solid product. The client chose us as the winning group that semester and used our campaign. It was so empowering as we were the only all female group in the class and worked so harmoniously together.
What are your current or future plans for employment or future schooling?
Currently I am enrolled in the University of Washington's Project Management Program starting in March 2018. The curriculum is based on Project Management fundamentals, strategy and planning, implementation and risk, and the final quarter will be a Project Life Cycle Capstone. I currently work as an Administrative Assistant Senior for Seattle Children's Hospital, with five year goal of moving into a Project Management role for the hospital and a long term dream of being in executive leadership.