Paying for Child Care with Tax Advantageous Dollars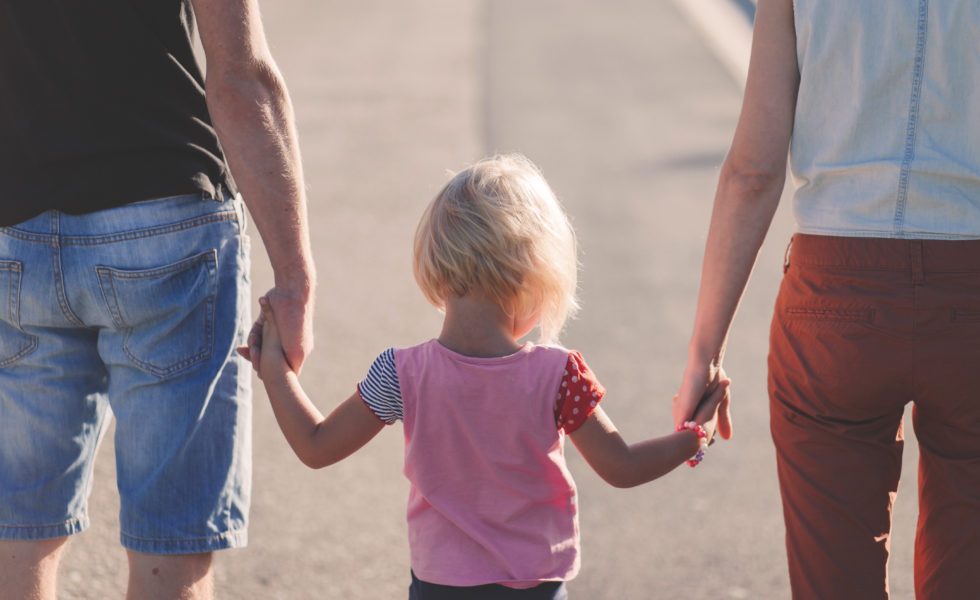 by Jonyce Bullock, CPA
Let's face it – child care is expensive!  One of the conversations I see frequently on the AMW Facebook group is about how to find and pay for child care.  Finding and affording childcare can easily be the most stressful part of working while you have children.  I clearly remember the day my mother-in-law told me she could no longer watch my kids because she needed to care for my father-in-law who had been diagnosed with terminal cancer.  While I knew that she was doing what she needed to do, I was also having a panic attack.  It was the middle of tax season and I couldn't afford to miss even a day of work while trying to find child care.  My next realization was that once I found child care, it may take all of my income to pay for it.
While I wish there was a magic wand that we could wave that would help each of us find the perfect child care solution; there is help with the financial side once you do find it in the form of tax credits and tax deductions to help offset the cost of child care for those that qualify.  Depending on your personal circumstances there are one or two options you can take advantage of; using a flexible spending account or claiming the dependent-care credit.  However, you can't use the same expenses for both tax breaks so you will want to take some time to understand what works best for you.
Dependent Care Flexible Spending Accounts
In general, most families who have access to a flexible spending account through their employers will gain the greatest benefit by using this option over the dependent care credit.  A flexible spending account works by deciding at the beginning of the plan year how much you want to set aside to pay for child care with pre-tax dollars.  Depending on your plan you may set aside up to $5,000 for this purpose (check with your employer to find out your particular plan's limits).  This money is deducted on a pro-rata share from each of your paychecks throughout the year, and then reimbursed to you as you incur the child care expenses.  The tax break comes in through the fact that this money is not only subtracted before income taxes, but also before the Social Security and Medicare taxes as well.  If you are in a 15% federal and 5% state income tax bracket, you will save 20% on income taxes and another 7.65% on the employment taxes for any dollars you run through this plan.  This means that for every $100 you spend on child care it is actually only costing you $72.35 in after tax dollars – that can add up to be a significant savings!  If you are in a higher tax bracket your savings will also go up.   The drawback to a flexible spending account is that you need to spend the money by the end of the year, or you will lose it.  In general however, most child care costs exceed the plan limits and this is rarely an issue.  The other drawback is you must have an employer with a flexible spending plan in order to participate.
Dependent Care Tax Credit
For those that don't have access to a flexible spending account the dependent care tax credit is available.  Additionally, those that are in lower tax brackets and have a low income may also get a greater benefit from this credit.  If you are filing a joint tax return, both spouses must have earnings from a job or self-employment, or have one spouse who is a full-time student while the other spouse is working.   You can take a 20 – 35% credit for up to $3000 in child care expenses for one child and up to $6000 in expenses for two or more children.  Depending on your income, expenses paid and number of children the credit will range from $600 – $2100.    For more information on the credit see the IRS' 0Publication 503: https://www.irs.gov/pub/irs-pdf/p503.pdf
For both tax breaks you must pay someone to watch a child who is younger than 13 while you are working or looking for work.  Additionally, you can qualify for the expenses if you are paying for the care of a disabled child or adult any age that is incapable of self-care and lives in your home.  Often the hardest part of taking advantage of either of these options is the receipt reporting requirements.  You must keep and turn in the name and tax ID number of the care provider to the IRS along with reporting the amounts paid to each provider.  A flexible spending plan will require you to actually turn in the receipts, and if you claim the tax credit you should keep these receipts on hand in case of an IRS audit.  Many times parents hit the end of the year and attempt to get this information to file their taxes only to be told that the provider is unwilling to provide it (presumably so they don't have to report the income themselves, or they aren't comfortable giving their Tax ID number).  It is always best to have this information documented up front and a clear understanding between you and your provider that you will be taking advantage of all tax breaks possible.
Several online tools/resources are available to help you determine which tax break works best for you, and how much to put into your flexible spending account.  These are fairly easy to use – and a few minutes now will help immensely with the decisions you need to make for your child care spending!
http://www.kiplinger.com/tool/taxes/T055-S001-how-much-should-i-put-in-my-flexible-spending-acco/index.php   (This tool also helps determine how much to put in for medical spending)
https://www.payflex.com/individuals/calculate-savings