Career Day: Optometrist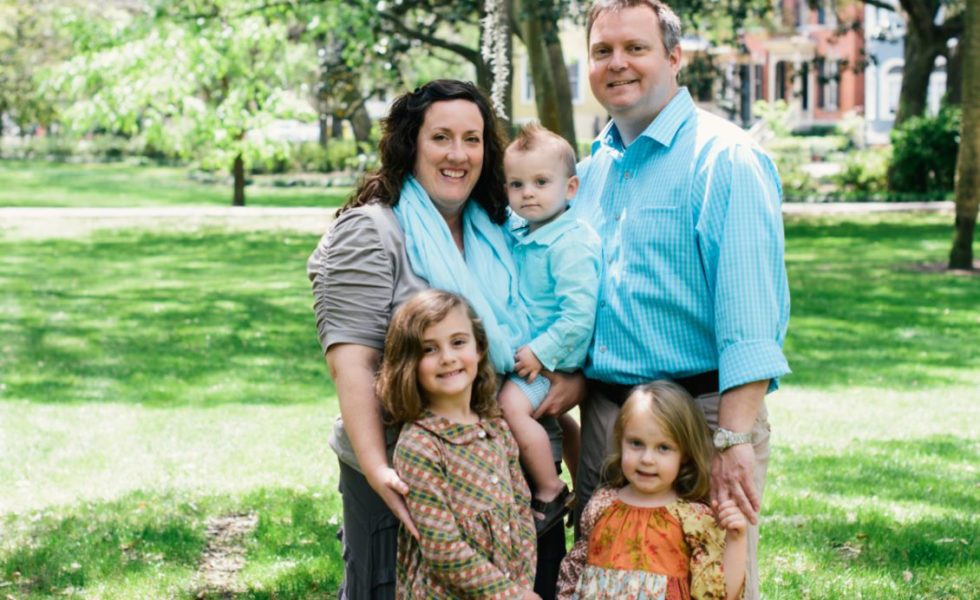 Tell us a little about yourself and about your job?
My name is Jennifer Poole Wilcox. I grew up in South Carolina. Went to school at BYU Provo with an undergraduate degree in Elementary Education. I then went to Southern California College of Optometry in Southern California. School is four years beyond a Bachelors. At the time, there were approximately 16 schools. I was single leaving BYU and wanted some social life… thus So Cal.
There are ten optometrists in my family. I am the third generation eye doctor. However, I am the only female of the group.
What does your job entail?
My job entails seeing a variety of patients from infants to the elderly that have eye problems, from vision difficulties to injuries, to pink eye, and more. Every day is a new experience, new friends and situations. I love to listen and learn about the whole person, not just their eyes.
What drew you to optometry?
I went to optometry because I wanted a good mom job! Ha Ha. Really, it's true. I wanted the flexibility to be at school events, after-school recitals, ball games, etc. My dad (also an eye doctor) seemed to be at all of our necessary events. I think that is why all four of us ended up in the same profession. It is a tough balance. I don't think I balance it all well sometimes, but it works. I get to spend time with my kids! For me that's what I need.
What skills/personal characteristics are important to have/develop?
For optometry, you need to enjoy being with people and having conversations.
What kind of job opportunities are there in your field?
There are corporate employee jobs, there are independent contractor jobs where you can work for another eye doctor, you can have your own practice or a partnership.
What types of jobs have you had within your profession?
I have worked in almost all these positions, as have all my family members.
What is the best part of your job?
People can enjoy the best sense that we have been given. At first we learn to read, then we read to learn. If kids cant see, there is no reading . It makes a huge difference in the lives of those we touch.
What is the worst part of your job?
Dealing with insurance companies and restrictions stinks! Lots of red tape that can make a patient encounter more difficult.
What's the work/family/life balance like?
Fabulous!!! I can see patients while my kids are in school and be home in the evening. I can also take time off to see them during school activities.
What is the biggest misconception people have about your job?
We are not rich! While it is a good living and pays well, it is not as good as some other doctor positions. Online eye exams are not the same! We spend a lot of time learning how to help with your health. Not just glasses. (Even though that is important) Your health is our number one concern.
What opportunities have you had because of your education and profession?
I can work part time or full time depending on my situation. I can take my kids to work with me. I am teaching my kids how to work in an office. I can take the summer off, or at least part time. We have a conference at the beach! The kids play and I get credit for classes required for my license.
On a professional note, I think as a female, I have a better connection with some of my patients and definitely with children. It's a huge advantage over my fellow male colleagues.
What stereotypes or criticisms have you faced as an educated Mormon woman with her own career?
I haven't really noticed any. However, there are some folks that don't know what my career is. I don't usually make a big deal of it. My newest ward is extremely supportive. Lots of ladies come and bring their families to me. I feel like it is a great trust and honor.
What spiritual guidance have you felt as you have pursued your education and developed your career?
I was single when I started school. I met my husband after school. We got married older according to Mormon standards. I had my first child when I was 36 and my last child as I turned 41. If any stereotypes came, it was more my age and that I wasn't married until later.
My spiritual guidance would be that I should complete SOMETHING that I enjoyed. Something that I could do if I never got married, or had to support a family. Something that made me enjoy life. I think that is my advice to all women!!!!
I also think that life works out for us however it works out. For me it was getting married a little older and being a little older mom. For others, its may mean having kids earlier then enjoying time later on! Whatever path you take….. it works! Make it work for you!