Entrepreneur Feature: Michelle, AZ Staging & Design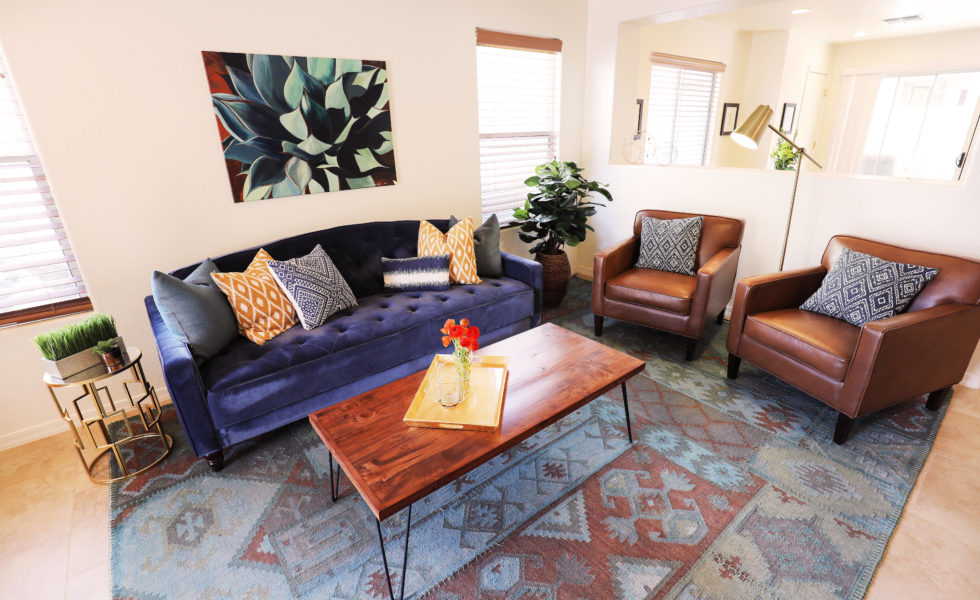 I'm Michelle Burrola, founder of AZ Staging and Design.
I transform homes, allowing them to sell for top dollar on their first day of listing. I take empty houses and make them come to life with staging and appeal to a wide audience. I also take occupied homes, EDIT and re-work them so buyers can see past the current lifestyle and belongings and see themselves living in the home. My technique and strategies get homes sold fast and for top dollar. When I walk into a home, I visualize its potential, asses weak spots, envision the home's ideal design , and map out an attractive furniture layout. I create a space that is desirable – one that highlights the home's best features by adding thoughtfully selected furniture, accessories, and custom art work. I then use my background in visual perception and psychology, along with my eye for design, to transform the space into a home where people can see their future and want to live!
I first felt the entrepreneurial itch after being home with my son for a year. It wasn't the best timing, so I put the brain child of a staging business on the back burner. A year later, a friend asked me to stage their flip, it lit a fire within me and I took the leap of faith to create my own staging business.
I attended the University of Arizona for my psychology degree, then went on to grad school where I researched visual perception. I conducted experiments to better understand how people saw financial value in 3D images on a computer screen. That is basically what I do now. I stage homes and use professional photography to create listing photos that communicate to online shoppers: this listing is a must-see, must-have property. My end dream goal is to create a system that merges the science of psychology and choice with the process of curating design for others. It is tricky to pull a picture out of someone's brain, see it for yourself and replicate it in the physical world. This is basically what an interior designer does. I would love to create a process that utilizes psychological profiling to help create design plans that truly fit the personality and lifestyle of my clients!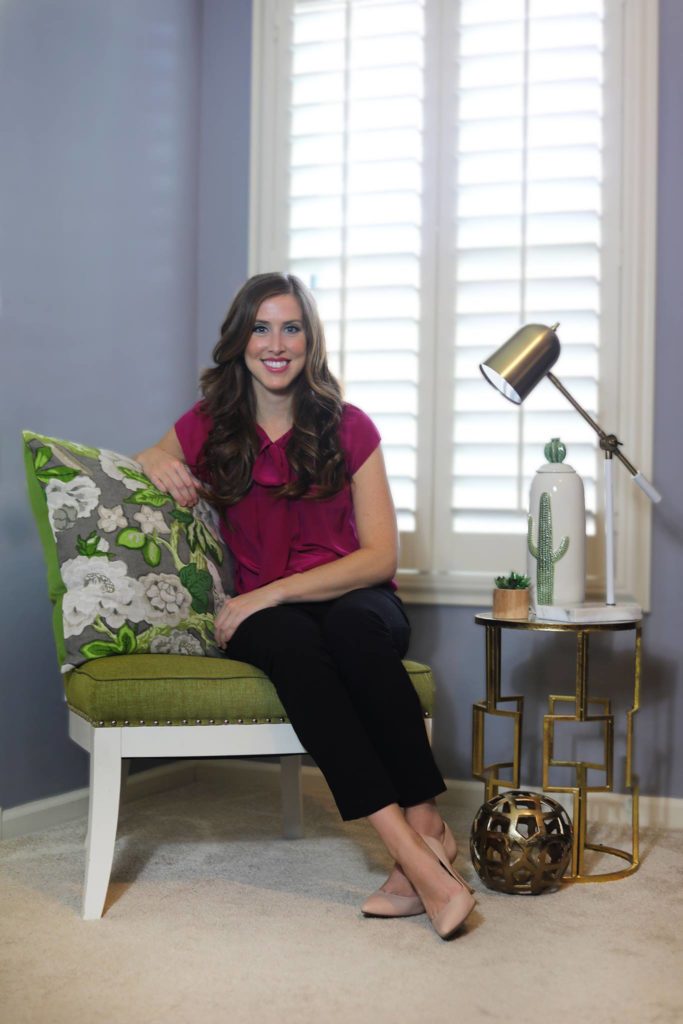 What is your best advice for other (LDS) women entrepreneurs?
Find a mentor! Reach out to someone who is doing what you want to do and see if they will download information into your brain. Ask and learn as much as you possibly can from them! Also, try to gain the support and encouragement of your family! My husband works hard alongside me, doing the heavy lifting, literally! He loves to talk business strategy and tries to set me up for success with his support. My Dad is an outstanding support too! He helps me dream big and discusses strategy and marketing. Knowing he is rooting for me pushes me to work harder and smarter.
What is your favorite aspect of being an entrepreneur?
My favorite aspect of being an entrepreneur is the opportunity I have to work with other women who are also paving their paths in business. For example, I work with a local artist, Megan Speirs Mack. She creates custom artwork based on the design plan for our higher end homes. Her pieces are for sale, and this is a way for her to grow her portfolio and market herself. It has been such a rewarding partnership. It is so exciting to be a new business women and reach out to other women around me and see their talents marketed and their businesses growing! I really believe in women helping women. I am successful because I have an extensive network of supportive women alongside me, contributing their talents, encouragement and love.
What spiritual guidance have you had with developing and growing your business?
After my first stage, I realized I needed an assistant. The qualities I was hoping to find in an assistant were a mile long. I also needed someone who had a very flexible schedule and lived nearby. I started to panic about finding someone and worried about how I would pay that person.
Then a light came on. I thought of a lady in my ward. I had seen her post on Instagram some DIY projects. I reached out, and she joined me that week for a stage. She jumped in, worked hard, and contributed valuable suggestions. Now, with every stage that goes by, I am more certain that it was no coincidence that we are now working together. I consider it a match made in Heaven. Morgan Flores has been such a support and source of relief as an assistant and partner in staging.
Find Michelle and AZ Staging & Design on Instagram and Facebook.