Entrepreneur Feature: Sheila Sjolseth, Pennies of Time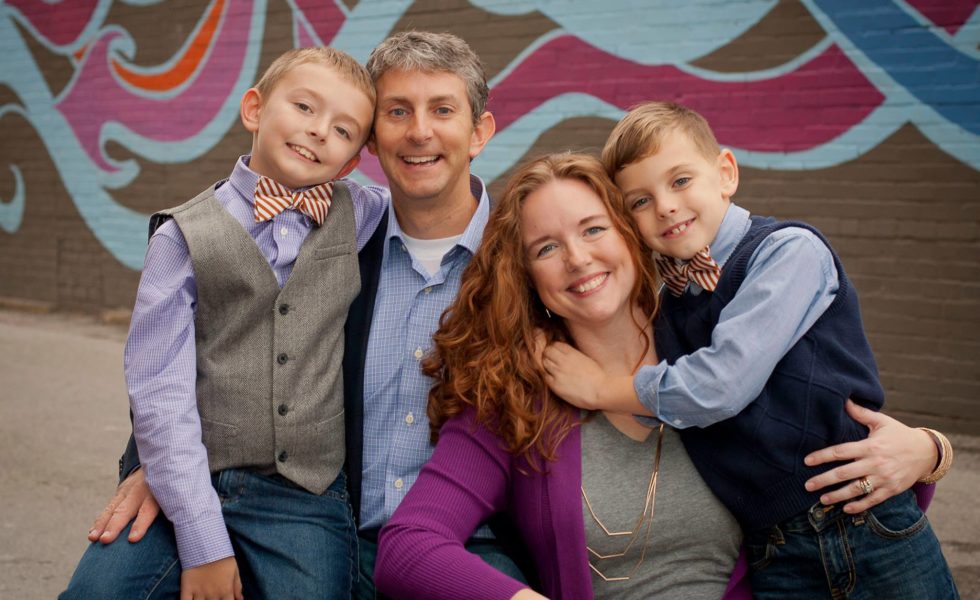 "So, the boys and I are going to do an act of kindness every day," sharing with my husband my new goal, I looked over at him.
He paused and returned my look, "That's great! For how long?"
"For the rest of our lives." I continued folding the laundry. Wow! Vocalizing it felt real and right.
After he didn't respond for a moment, I glanced over. His face basically said, "Whaat?" and "Yeah, right," all at the same time.
"Like EVERY day?" He clarified.
"Yes." I answered simply.
I didn't know it, yet, but that conversation sparked a movement that would grow into a worldwide nonprofit.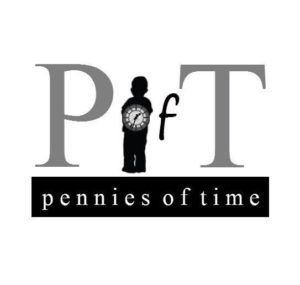 The Nonprofit: Pennies of Time. "It only takes a moment of time, a penny of time, to be kind." At Pennies of Time, we provide the example and the support to teach and mentor families that all kids can be engaged in kindness and community service, even from their earliest years.
My name is Sheila Sjolseth, and I am the President and Founder of Pennies of Time. With my two boys, we bring to life acts of kindness and service projects that kids can do. We started serving daily with each other in 2012, when Big Brother and Little Brother were 5 and 3 years old. What started as a way to teach my kids empathy has transitioned to a way of life and a connection with thousands of other families.
In the daily adventures of serving with my young boys, I witnessed the awe-inspiring things that happen when kids serve others. As I wrote about what we did, other families started reaching out to me for ideas, for support, to help answer questions, and to share the triumphs that they are experiencing in their journey to raise kind kids. Because this daily act of serving others and talking about it started requiring more time than I could fit in while balancing my other areas of life, I turned to incorporating the work into a nonprofit. With this transition in 2014 and with the help of our Board of Directors, we've been able to help thousands of families more fully integrate kindness and serving others into their daily lifestyle without going crazy.
The path to this point didn't start with the intent to be an entrepreneur or leader of a global movement. I earned my Bachelor of Science in Special Education from The University of Texas at Austin and a Masters of Education from the Harvard Graduate School of Education. Before having kids, I taught in a variety of settings from a classroom in small town Texas, to a child psychiatric unit in Chicago, to supporting education at a national level at the US Department of Education.
As an educator and professional with 20 years of experience in working with children and parents, I truly believe that teaching kids to be kind results in a happier family. My goal in this entrepreneurial endeavor: For families to choose to complete an act of kindness as often as they go to soccer practice or to the movies. "Let's elevate the meaningful activities that we do as a family and lessen the activities that isolate us from one another."
Pennies of Time provides ideas, inspiration, and examples of acts of kindness that kids can do as well as the expertise of how to engage with nonprofits in our communities that are not "kid" or "family friendly." Our 100% volunteer organization stays active through mentoring families, presenting at conferences and PTA events, providing workshops, and through teaching classes on our online platform The Kindness Academy.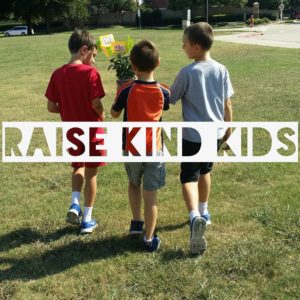 Right now, our Virtual Kindness Summer Camp is going on, and we are having a splendid time engaging with families across the world to infuse kindness into their lives!
Five years have passed since that initial conversation with my husband. I turned to him last week and asked him about it.
"How crazy did you think I was when I said EVERY day?" I asked my husband.
"Well, I didn't know how you were going to do it. I mean, we didn't really see many people actually including young kids in service in a way that was more than having them along for the ride. After you guys left a thank you note for the mailman that day, I thought that would be it. I didn't know how or where you were going to find ideas. At the same time, I did know that if anyone could figure it out, that it would be you."
He then ended with, "I could not have guessed how much of a transformation would occur with this daily focus on kindness! That change has brought such great joy into our home. I am grateful for that crazy day and idea you were inspired to follow."
What was the biggest surprise in the process of building your nonprofit?
One of the biggest surprises for me, maybe not for others, has come from the negative attitudes from adults on kids being kind and helping others. I didn't expect everyone to love the concept. I didn't expect that our messaging would resonate with everyone. We don't need it to. BUT, what I really didn't expect was the negative attitudes around the idea that we can raise kind kids and we can see great things when they are involved with community service. That wasn't just surprising for me that was shocking! At the same time, I learned from their perspectives, which is always key in moving any work forward.
What do you wish you had known from the beginning?
I wished I had known how to fundraise and how much grit this process would take. I get the comment so often: "But, you are a nonprofit. You don't need money or need to make money." Being a nonprofit doesn't mean that we don't need money or need to make a profit. In order to be self-sustaining and exist for the tomorrow, we need profitability in the skeleton of our strategy and operations so that we have the necessary capital to move forward and develop new programs and services. Fundraising is hard, hard work, and any time we are focused on fundraising, we aren't spending time helping families. Further, fundraising is very capricious. Some years are better than others, and the environment around us affects this. Grit. I have developed more grit than I thought possible. For me, having grit is more than just the idea of sticking it out. I have to actively seek it out and keep it in my bag of tools. Worthwhile endeavors, particularly ones that blaze new paths, require grit to get through the hard seasons. Just because the going gets rough is not a signal to stop. Would have loved a booster shot of grit at the beginning! (wish such a thing was possible!)
What have been some of your failures, and what have you learned from them?
I think that my biggest failure is a lack of acceptance that failures are part of the process. Intellectually, I would say I understood and accepted that as true. But, when the failures really happened, I struggled with it emotionally. I am pretty hard on myself, have a high level of expectations for myself, and although high expectations are great to have, it is more important to recognize what is reasonable. As you start ventures, you are going to be drinking out of the firehose. Often times, the blast of the water will sting, your best plans will be washed out, and it will seem too much. It is humanly impossible to get it perfect every time. So, learning to accept the times when it didn't go "just right" as points of ways to grow has been my biggest area of development. Failures or things not going "just right" will happen. Learning to have joy and seeking ways to laugh in those moments . . . those points are when I know I am embracing that failures will happen. It is part of the rollercoaster ride of our experience.
What sacrifices have you had to make to be a successful entrepreneur?
Time is one of the biggest sacrifices, for sure. In order to get the nonprofit started and sustained as we grow the organization, there are also financial sacrifices that are made. Though, I would say that the most surprising sacrifice is the willingness to learn anything. I mean anything and everything. Getting Pennies of Time up and off the ground meant that I needed to take the time and learn html, website development, social media ins and outs, marketing, graphic development, public relations, fundraising, and so much more. Never in my life have I had to learn so much in such a short amount of time. Some of the things I learn I really enjoy. Others, not so much. As odd as it sounds, learning to do stuff that I don't enjoy is a sacrifice for me. In the end, as with most sacrifices, all of it has been necessary and fruitful.
Follow Pennies of Time on Twitter, Facebook, Instagram, and Pinterest.