Career Day: Dentist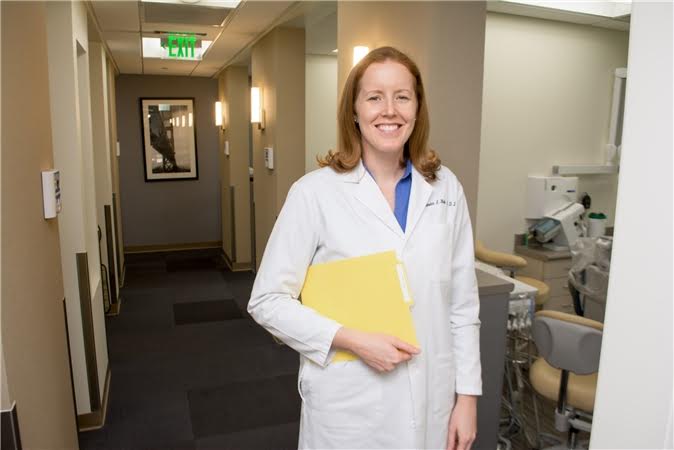 Tell us a little about yourself and about your job?
My name is Lucinda Hall. I grew up in Southern California and currently live in the San Francisco Bay Area. I hold a Bachelor's degree in Biochemistry from BYU and I graduated from the University of the Pacific School of Dentistry in San Francisco. I completed a one-year residency (called an Advanced Education in General Dentistry Residency or AEGD for short) immediately following graduation from dental school. During my residency, I had the opportunity to provide dental treatment for disabled patients in an operating room setting. I worked in the oral surgery clinic at a local county hospital, extracting teeth and draining abscesses for patients transported from prisons and detention centers as well as individuals who unfortunately have no access to dental care and come to the hospital oral surgery clinic as a last resort. I worked in community clinics in low-income neighborhoods, providing basic dental services for some of the most grateful people I've ever met. I worked with several dental specialists on all sorts of interesting surgical cases, the likes of which my professors in dental school would never have let me take on! I currently work in a family and cosmetic dental practice where I treat 2-year-olds coming in for their very first dental checkup, 92-year-olds who may only be coming to see me for a few more years, and everyone in between.
What does your job entail?
My job is to diagnose and treat problems with the teeth, gums, and other related structures within the oral cavity. Part of my job entails educating patients on how best to take care of the teeth and gums. Most dental problems are preventable! I screen patients for oral cancer and talk to them about their diet and about habits like grinding or chewing on ice that can damage their teeth. I spend a lot of time fighting tooth decay. I treat infections and extract teeth that can't be saved. I restore dental implants and fabricate dentures for patients who are missing teeth. As a general dentist, I am responsible for providing referrals to dental specialists when needed and act as the "quarterback" of the dental team in managing patient care. On a typical day I might see 6-8 patients for treatment or new patient exams plus another 3-6 patients for checkups after their cleaning appointments.
What drew you to dentistry?
I participated in a career workshop at a dental school in Southern California during the summer between my sophomore and junior years at BYU. We took x-rays, carved teeth out of wax, met dental students and professors, and even sat in on a couple of lectures. One of the dental assistants helping me take x-rays remarked that dentistry was a wonderful job for women because of the flexible schedule.  I didn't have any friends or family members who were dentists and her perspective stuck with me.
What kind of education/training is required? What skills/personal characteristics are important to have/develop?
Dentistry requires superb interpersonal communication with patients, staff, and with other practitioners. I was painfully shy as a child but I spent several summers working as an orderly in a large university hospital while in college and learned to make small talk with just about anyone. I use those skills every day. I would still characterize myself as an introvert in my personal life, but I can turn on the charm when I want to. I would encourage anyone considering dentistry to occasionally step back from the microscope or the test tubes and do something that requires you to talk regularly to a lot of different people, especially if doing so is difficult or scary for you.
With rare exceptions, a Bachelor's degree is required to enter dental school. You will also need to complete certain prerequisite courses; biology, chemistry, physics, anatomy, etc. Business courses and proficiency in a foreign language are helpful. No particular major is required so long as you complete the required prerequisites. I had a couple of classmates in dental school who studied at music conservatories prior to dental school and are professional musicians on the side! You will need a strong score on the Dental Admission Test (DAT). Most dental school programs are four years in length. I completed a year-round program at the University of the Pacific that allows you to finish in just 3 years. Dental school involves a combination of didactic (lectures and written assignments) and clinical training. During your first year, you spend most of your time either in lecture or in the lab perfecting your hand skills and learning how to perform different procedures on mannequins. Dental school is a full-time job and then some. There were many, many days when I was in class or clinic from 8 am to 9 pm. As you progress through dental school, you begin to treat live patients and gradually spend more time in the clinic and less time in lectures.
Should you want to specialize in a particular field of dentistry (e.g. oral surgery, orthodontics, pediatric dentistry, etc.), an additional 2-6 years (depending on the program) of residency training after dental school is required.
What kind of job opportunities are there in your field?
Many dentists work in private dental practices. New dentists will often work as associates in a practice and then buy in or take over the practice from a retiring dentist. Others will start their own dental practices. Some dentists choose to work in a public health environment and treat patients in community clinics or in unique cultural environments (e.g. Indian reservations, federal prisons). Dentists and oral surgeons are on staff at many hospitals, providing treatment in the operating room to patients who may not be able to receive care in traditional dental offices and treating dental cases that require inpatient surgery. Dentists work in academia, teaching dental students and doing research. Dentists work in the military, treating military personnel and their families. Dentists also provide care to populations abroad, working with agencies such as the World Health Organization.
What types of jobs have you had within your profession?
I have worked for several private practices as an associate dentist.
What is the best part of your job or profession?
The old joke is that the best part of being a dentist is that everyone needs to go to the dentist and the worst part of being a dentist is that everyone needs to go to the dentist. The best part of my job is relieving pain and restoring smiles. It feels great to use my skills to be of service to other people. As a dentist, I usually have the capability to make the pain go away or to fix the broken tooth in about an hour. I have lots of little wins throughout the day and it is very rewarding.
What is the worst part of your job or profession?
I feel sad when I see very young children whose teeth haven't been cared for properly and who are unable to eat without pain. I have no qualms with giving negligent parents a talking to, in the politest way possible, of course.
What's the work/family/life balance like?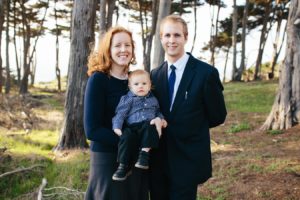 I practice dentistry 1-2 days per week. We have a sitter who looks after our 1-year-old son on those days. I drop him off and my husband picks him up. I'm usually home from work in time for dinner and we spend the evenings together as a family.  Usually my husband will make arrangements to take a day off or work from home when I need to attend continuing education courses or conferences. I am free to take time off for vacations as long as I arrange for one of my coworkers to cover for me.
What is the biggest misconception people have about your job?
I think it is easy to assume that dentists get to enjoy the financial benefits of their profession as soon as they graduate from dental school. Most dentists finish school with a pile of debt and spend the first few years paying that off and starting their practices. When my husband and I were dating, I had been practicing for a few years but still had a significant amount of dental school debt to repay. We spent the first two and half years of our marriage working together and living like broke students in order to pay off the remaining loans and get out of debt.
What opportunities have you had because of your education and profession?
I live in an interesting place with a lot going on. I met my husband here. I've been able to travel the world. I've been able to meet all kinds of different people and learn from them. I get to attend dental conferences and learn about new aspects of dentistry. I am able to spend time with my young son and enjoy time together as a family.
What stereotypes or criticisms have you faced as an educated Mormon woman with her own career?
Most people have positive things to say when they learn what I do. Within the LDS church, usually eyes widen and I'm met with "Whoa" or the like. Occasionally I will have to explain the difference between a dentist and a dental hygienist. I had a hard time navigating the world of playdates and park meetups with other young mothers in my LDS ward because it was assumed that I worked all of the time. My brother-in-law once asked me how many days I was "trying" to work after our son was born.
What spiritual guidance have you felt as you have pursued your education and developed your career?
I felt guided to leave my hometown in Southern California and to attend college out of state. I can remember receiving a prompting that dental school was something that I should pursue while sitting in my room at college in Provo, Utah, reading through sample dental school admissions tests. When graduating from dental school and trying to decide whether or not to pursue a residency program, I kept coming back to President Hinckley's counsel to "get all the education you can" and so I went ahead with it.
Any other thoughts, advice, or stories you'd like to share with other women?
I have been blessed with a gem of a husband and there is no way I could do what I do without his support. He comes from a fairly traditional home where his mother stayed home full-time and he prepared himself well to provide for his family. I think that I am probably pretty different from most of the women he knew growing up but he has stuck with me and shown me that my professional career is important to him because it's important to me.
My mother married very young and raised five children. Her marriage to my father was tumultuous and I believe she stayed with him for economic reasons despite abuse. After her divorce, without a college degree or any relevant work experience, my mother had a difficult time taking care of herself and my younger siblings still at home. I was motivated by her experience to be independent and to have a way to provide well for myself. I have nothing but respect for mothers and motherhood and I tip my hat to mothers who choose to stay home with their children. However, I believe that women are vulnerable to abuse when they are completely economically dependent on a spouse and lack the education necessary to provide for themselves.