Entrepreneur Feature: Heather, Organizational Consulting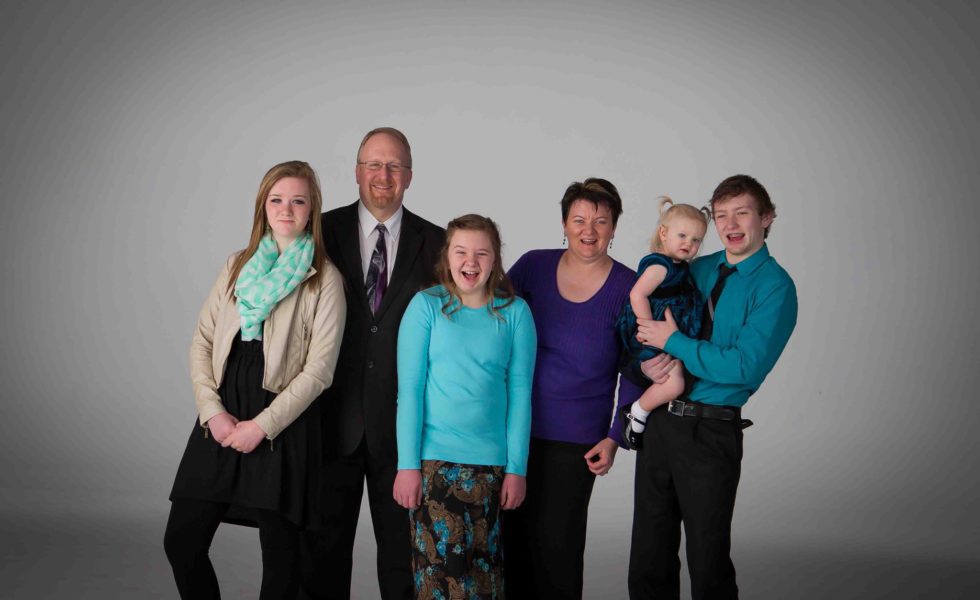 I am Heather Stone, and I have owned and managed businesses for twenty-five years. Most recently, I run a small organizational consulting firm out of a lovely little office in American Fork, about a mile from my home. I help companies figure out how to sustain a fast pace of growth without destroying their employees and owners in the process. This usually involves innovation in organizational structure, communication skills training, interpersonal coaching, and lots of possibility thinking. And I'm a word person so people always ask me to write documents for them. I am in the final year of my PhD work at the University of Utah. I expect to finish in May 2018 with a dual emphasis in Communication and Writing/Rhetoric. I am an award-winning teacher who has co-taught, taught, and assisted with twenty-three course sections in four departments. I spent the last two years observing teachers and helping them improve curriculums and learning in online and face-to-face classrooms. For my dissertation, I am conducting oral histories with women who moved from Mormon-minority to Mormon-majority communities as LDS teenagers between 1975 and 2000. I am examining the communication strategies women use to establish and sustain group membership and individual identity. You can find me at heatherjstone.com
What is your best advice for other (LDS) women entrepreneurs?
I want to tell women—especially LDS women—that it's ok to do things their own way. So often people get trapped in the "shoulds." I should stay home with my kids. I should work shorter hours. Or longer hours. Or go to school. Or quit school. I should look better, be better, think better, and above all, do better. Well, what would happen if you stopped trying to do all the things you think you should? A wise conflict resolution facilitator once taught me to ask, "How could things be otherwise?" If we really take time to answer that question, it may open up all kinds of possibilities. How could our lives be otherwise? I try and identify the one thing that is bugging me the most because I've found there is almost always a way to change just one small thing. I still remember the moment when I realized that I could get my dishes done by hiring a teenager. For $68 a month, my kitchen was cleaned to the bare counters twice a week without my having to touch a single plate. The neighbor kid who did the work was thrilled to have a flexible job he could do after football practice, and his work with me prepared him for the career position I referred him to when he got home from a mission. Far too often, the biggest barrier to having our lives be otherwise is our own limited vision as to what is possible. My brother once said that we are only as far away as the next good idea. We can think our way out of so many of the constraints in our life if we can truly believe that things can be otherwise than they are now.
What spiritual guidance have you had with developing and growing your business?
This topic of spirituality in business is a complicated one. We each interpret our relationship with God differently. When I studied hymns written by Mormon women, I found many variations in how these authors described spiritual guidance. Some women said they were inspired to write, that the words sprang into their minds fully formed. Others said they worked intellectually to create the hymn and then were guided by the Spirit to refine it so it would be consistent with God's desires. One woman boldly owned her authorial position as she claimed that God's part in her hymn was to grant her musical talent, which she then used to produce the song. I have been guided by the Spirit in nearly every aspect of my life, including professionally. I pray in the car on my way to every client engagement, every class I teach or take, and every meeting I attend. I believe my work is a calling given to me in my patriarchal blessing. I feel very strongly that God wants me to use my brain and my energy to do good in the world. But I usually keep quiet about my beliefs unless someone asks. I wonder sometimes if that limits my influence, but then I remember that we writing teachers really do encourage our students to "show" not "tell," so maybe this way is ok after all.
What is your favorite aspect of being an entrepreneur?
The thing I enjoy the most about being an entrepreneur is also the thing I hate the most: that I manage my own time! Like many others in the AMW community, I am overly busy doing a whole bunch of personal and professional things that are very satisfying. I consult with companies, teach at a university, do research for my dissertation, and try to write articles for publication. And I have four kids plus a stray teenager who joined our family a few months ago, and a husband and two cats. But oh, is my life chunked. Chunking is a concept pedagogical researchers have used to talk about why online teaching is so different from on-ground teaching. Teachers who interact virtually with their students find themselves doing that interaction continuously, in tiny snatches here and there between their other commitments.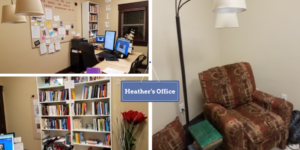 LDS women have always chunked but our chunking was previously in a single arena because it was nearly impossible even ten years ago to nurse the baby while simultaneously participating in the business meeting. Technology has allowed work to be distributed to more locations and formats, but it has also turned us into whirling dervishes who spin from job to kid to gym to email to laundry without even stopping to think about what new responsibilities we now have for imposing boundaries and structuring our time. I'm finding the self-awareness requirements challenging in a world where I can no longer rely on familiar organizational constraints to define my relationship to people and tasks. The personal and the professional are blended together for me in ways that are sometimes really fabulous and sometimes really unhealthy. And I have no one to blame but myself.
What sacrifices have you had to make to be a successful entrepreneur?
Oh, don't even get me started as I type these answers at 3:45am. I often say that parenting is not for the faint-hearted. Well, neither is entrepreneurship. One of my favorite quotes is this: "The value of all education is learning to do what needs to be done when it needs to be done." Let's just say I am well educated. And tired. Of course, my other favorite quote is, "Life should not be a journey to the grave with the intention of arriving safely in an attractive and well-preserved body, but rather to skid in sideways, chocolate in one hand, martini in the other, body thoroughly used up, totally worn out and screaming, 'Woo hoo! What a ride!" I believe in living life. When I get the choice to sit it out or dance, I want to dance. Three uncited quotes in a single paragraph. My dissertation advisor would be disappointed.