Adele Cannon Howells: The Woman Behind the Book of Mormon Paintings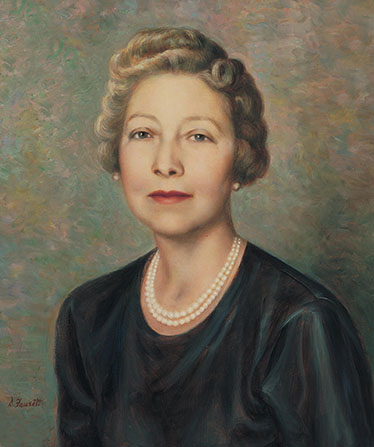 by Brooke Nelson Edwards
Artist Arnold Friberg's images of Nephi building a boat or Alma baptizing new converts near the waters of Mormon have become almost inseparable from the stories contained inside the Book of Mormon. These paintings decorate meeting halls across the world and have graced LDS Church materials for decades, but they were actually not by the church or originally intended for an adult audience. Instead, they were generously commissioned by Adele Cannon Howells as a gift to the children of the Church.
Addie, as she was known to her friends, was born in Salt Lake City on January 11, 1886. She attended LDS Business College and then graduated from the University of Utah in physical education. She began her career as an English teacher and then taught physical education at the LDS Business College. She published an article about playground movement in children.
Addie also worked as a secretary for her husband, who owned a company that distributed American silent movies throughout Europe and other countries. The pair adopted three children, and the family traveled the globe together.
Addie was also committed to church service, and she was especially interested in the spiritual and cultural development of children. She wrote articles for The Improvement Era and served an editor of the The Children's Friend magazine. She later introduced new features to the publication to try to make it more child friendly and age appropriate including coloring pages and thicker paper. She was called as a counselor to the Primary General Presidency in 1940 and then called as General Primary President in 1943. President Howells took her stewardship over the children of the Church very seriously and worked tirelessly to benefit them. She attended multiple childhood education conferences and was the idea woman behind a new radio hour for children that encouraged children to write and recite poetry. She was also involved publishing a songbook made for Primary children and a television program.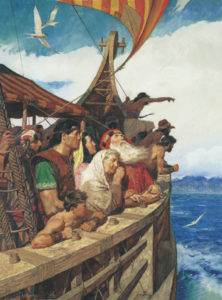 As part of the 50th Anniversary celebration of The Children's Friend, President Howells sought to have acclaimed artist Arnold Friberg paint twelve scenes from the Book of Mormon—one for each issue of the magazine. When church funds were not made available, President Howells commissioned and paid for the paintings herself, ultimately selling some of her own property in order to pay the artist. President Howells donated the paintings to the Church as a gift. She also commissioned work for the baptistry area in the Idaho Falls temple.
In addition to her work in church leadership, President Howells was instrumental in the building of Primary Children's Hospital and the "This is the Place" pioneer monument in Salt Lake City. She was admitted to the Salt Lake City Hall of Fame for her community contributions. She died in 1951.
Addie truly lived by the motto she taught her children, "We must not keep everything for our own comfort." Her sacrifice and effort to make the church a more artistic place have blessed generations of adults and children alike.
Sources: