Artist Feature: Natalie Hansen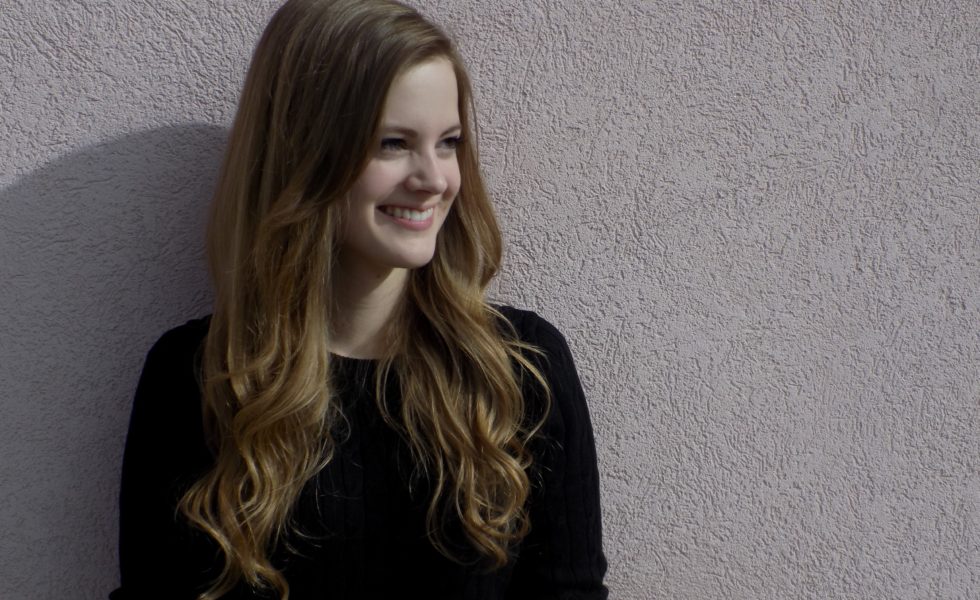 Hi! I'm Natalie Hansen, and I am graduating this month with a BFA degree in Illustration and a minor in Family Life from Brigham Young University. I am a freelance illustrator, and you can view my work at nataliehansenart.com and find me on Instagram and Facebook. Trying new foods, long boarding, reading, and small rabbits are some of my favorite things.
What ignited the spark in you to start a new business venture?
I need to know I can do it. Before being able to write, I made picture books and attempted to sell them to my babysitter. Illustration was the obvious choice for a major once college came. BYU's Illustration program challenges its students and is very competitive. Mid-college I was very discouraged and seriously considered changing my major. However, I decided to stick it through to see how much development could happen. I am so glad I did. Freelance illustration is my choice in order to prove to myself that I can provide for myself with my skills. It seems to be necessary for my personal sense of confidence and satisfaction to know that I can be independent.
Where do you see yourself and your business in 10-20 years?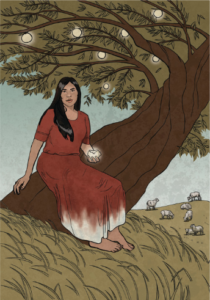 Maybe with some explaining of what I have done, it will reflect on where I think I'll go with a future business. I just put up my Illustration BFA Show. It is a series of posters depicting the Young Women Values as individual women. I researched and wrote a 15-page paper on how women are depicted in art and the media, and it boils down to this: women are often portrayed in art nude or as decorative objects, and passive. They also reflect the current cultural ideal body type which is usually very limited. In my posters, I strove to put each woman in an active pose (even if it was symbolic or spiritual action). The models consisted of women who are varied in their skin, hair, and body type. I wanted to combat the message that the most important thing about women is their appearance by drawing attention away from what they look like to the attribute they are displaying or developing. This way, I could focus on the significance of women's traits and gifts, and most importantly, their spiritual character.
That being said, when it comes to a career, two paths sound good to me currently. One path I can see myself going down is to use my illustrative and design skills to assist an organization that directly benefits people, especially women. (Part of the reason I had my mid-college crisis was because I couldn't see how art directly helps others. Creating beautiful things for the sake of creating beautiful things or competing to be one of the best illustrators seems pointless to me.) I could see myself as a illustrator/graphic designer making posters and advertisements for a women's organization to promote true ideas about self-respect, body image, and activities that promote their heath and wellness in all aspects. I could see myself working as a part of a team and helping others in practical and tangible ways with my art talent.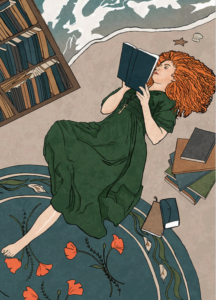 Having interned with a children's book illustrator, I can also imagine working from home, building up my talent through freelance and then making and pitching my own story books. The next step would be marketing them and presenting at elementary schools and bookstores. In any case, I see children's books as definitely being a part of my future, because they've always been a part of my life.
One thing I like to imagine is reading a published book I have written and illustrated to my children. I imagine I will be working hard to put my family and the gospel first, and continuing to actively develop my talents.
What spiritual guidance have you had with developing and growing your business? 
Because I am beginning with my business, I have a lot to learn. This is definitely a little nerve-wracking, but I would be terrified if it weren't for some things God has told me. He has reminded me that I can bless others, and that as I am righteous and do my part to be successful, He will provide. He has told me to put Him at the center of my life. As I do this, it blesses my relationships. I have been taught that relationships are essential in business, because opportunities come more from networking than anywhere else. It's interesting that having good relationships is essential both in the gospel and in business. I have faith that God has a hand in my application and portfolio preparation, and that he will guide me to a path that will bring meaning and fulfillment. I am grateful that he has helped me and will continue to help me develop my talent so I can help others.