The Student Record: Meredith, Master's in Speech-Language Pathology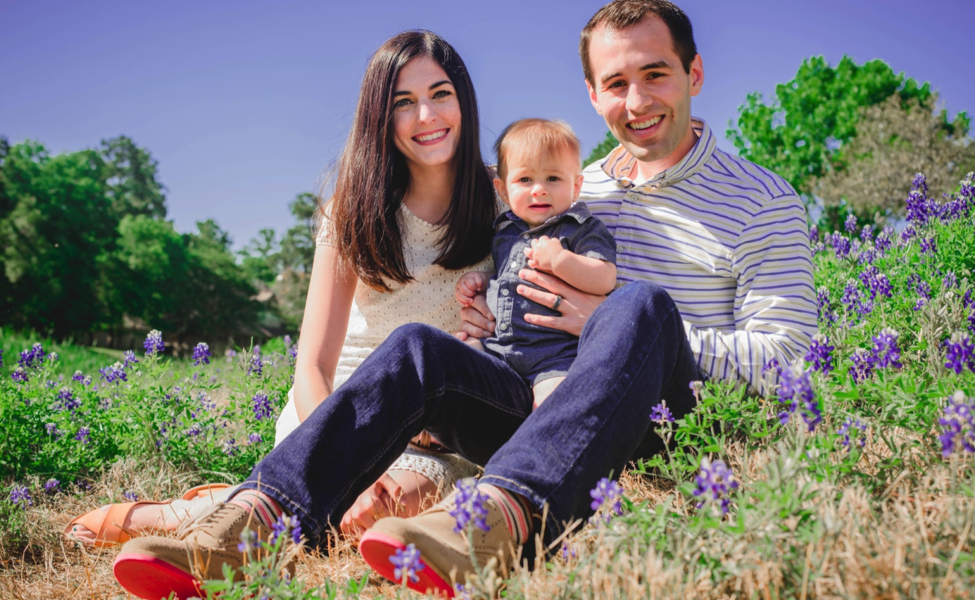 Name: Meredith Fredline
School/University: Idaho State University (Online)
City/Location: Houston, TX
Major/Field of Study: Master's Degree in Speech-Language Pathology
Marital status/children?: Married, one son (18 months), baby #2 due in August
What led you to the program that you are currently pursuing or have completed? Why did you select this major or field of study? Please tell us about any experiences that inspired you to pursue this area of study.
I don't know if there was a single experience that led me to speech-language pathology. Growing up I thought I wanted to be a teacher, and I also loved to sing, so I figured I'd be a choir teacher. After being rejected from BYU's music education program twice, I had to reconsider. I started taking coursework in elementary education, but it just wasn't the right fit for me. I have great respect for teachers, but I just couldn't stand being graded on my art project skills in college (yes, this really happened). I was doing my visiting teaching one day, and the sister who I was visiting told me all about how she was about to graduate with her Master's degree in Speech-Language Pathology. I'd heard of it before, but didn't know much about it. She told me you have to major in communication disorders and then go on to get your Master's degree to practice. I had never considered going to graduate school before that conversation. But I went home and looked up the coursework required for the degree in communication disorders and I knew it was the perfect fit for me. I never looked back after that.
What feedback did you receive from friends, families or acquaintances about your schooling?
My husband has been my biggest source of support. He never questioned me continuing my education even though he makes enough money for us to live on one income. We have been blessed to pay most of my tuition out of pocket, only taking out small loans as needed. We've had to live frugally, but we've made it work. I don't think that would have been possible without my husband being 100% on board. My parents have also been supportive, especially my mom. My program is mostly online, but requires 2 summers of on-campus commitments. Last summer, my mom spent a week in Idaho with me to watch my son while I did a week-long intensive clinical program. I feel like when I graduate my husband and mom should get honorary degrees for all the help they've been to me!
What advice would you give to a student pursuing a similar course of study?
Speech-language pathology is a great career to go into if you have a wide range of interests. You can work with newborn babies up through end-of-life care. You can work in a hospital or nursing home or school or private clinic or work from home. There is so much flexibility. The online master's degree through ISU is great for a non-traditional student– someone who works full time, or of course, a mom. The program is part-time and gives you the flexibility of doing school a bit more at your own pace. However, doing school online is challenging in the sense that you are removed from your classmates and have to build relationships from a distance. You also don't get the same kind of relationships with your professors that you would on a traditional campus. My advice would be that if you are very self-motivated and driven, and a traditional program isn't a realistic fit for your life, then this is a great option to pursue.
What did you learn about yourself when you became a student?
Being a student has been such a part of my identity for so long! I haven't taken any breaks in schooling. However, when starting this program I learned that I can push myself in ways that I didn't think possible. The first summer of my program I spent 8 weeks on campus in Idaho doing clinical work while my husband stayed in Texas to work. I was very pregnant at the time (8-9 months) and it was lonely. School was hard and the loneliness was harder. There were so many moments where I wanted to give up and go home and be done with it. But I stayed, and now I am almost done! I also learned that I can multitask and balance different aspects of my life. I've made it a priority to be present as a mom when my son is awake, so naptime and after bedtime is when I get my work done. I have also worked part-time each semester (unpaid) in different clinical practicum settings. So between work, school, and being a mom, there is a lot to juggle. But it is possible!
What do you most enjoy about school?
This question makes me laugh because I have an actual countdown on my phone going for how many days I have left of school (forever!). But, I say that tongue-in-cheek. I have always enjoyed school and have always loved learning. It's great that I have something to do with my brain. I hope to continue giving myself opportunities to stretch my brain after I am done. I'm required to earn continuing education hours to maintain my professional licensure, so, in that sense, I will get to keep that learning going in a structured way.
What are your current or future plans for employment or future schooling?
I'm having my second baby in August, so my immediate plan is to take a break and figure out life with the new baby and spend as much time as I need before I start to look for a job. Once I'm ready though, I plan to find a job as a pediatric SLP, either in an early intervention or school setting most likely. To become fully certified I have to work about 1200 supervised hours as a "clinical fellow," which can be done full-time or part-time over the course of five years. At this point, my plan is to work part-time until I get certified. From there, who knows? Eventually, I'd love to take clients privately and have my own in-home practice.