Women "At the Pulpit"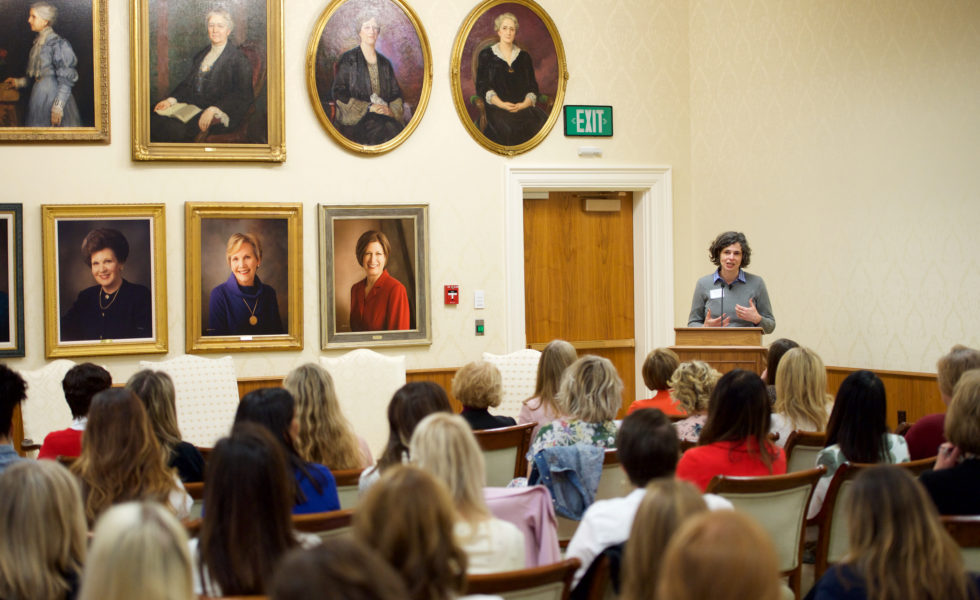 by Dianne Orcutt
Last week I was able to attend a thoughtful discussion with the editors and four of the discoursers from the newly released book At the Pulpit: 185 Years of Discourses by Latter-Day Saint Women. Hosted by the Women's Outreach Committee of the LDS Public Affairs Department, the event brought together many women from the community to learn more about the history of the project, meet some of the women whose talks are featured in the book, and to discuss the book itself. It was a wonderful and uplifting event.  Sisters Virginia H. Pearce, Gladys N. Sitati, Jutta B. Busche, and Elaine L. Jack spoke with us about their experiences preparing their talks, and also talked about other talks in the book that resonated with them.  We enjoyed a robust discussion afterward and I think all were edified.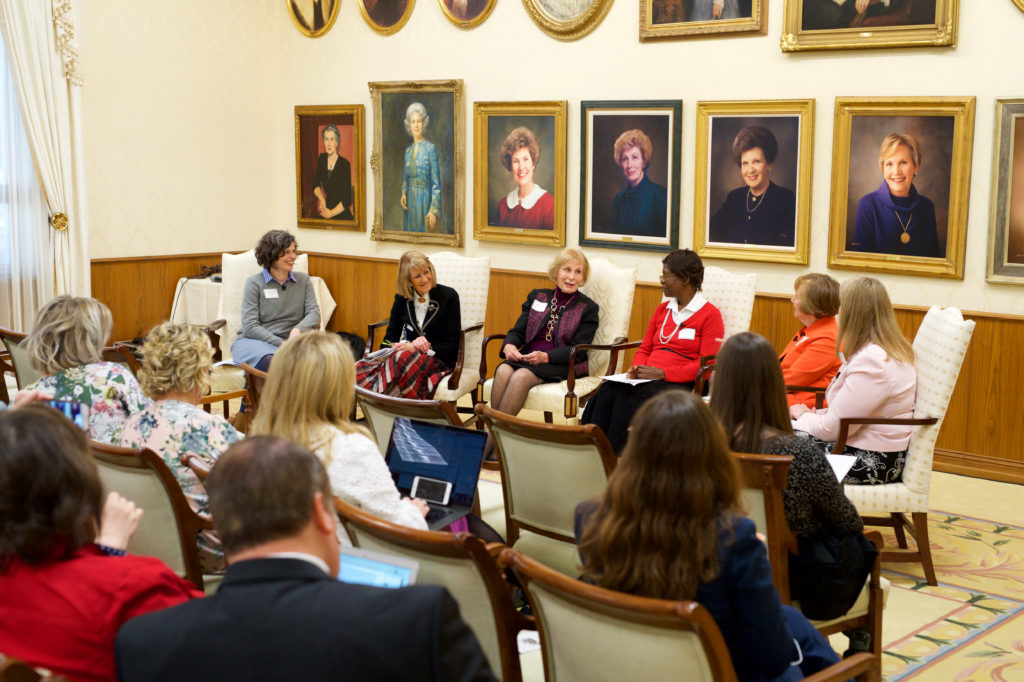 This book is important and my fear is that it will not reach the wider Church audience.  I am afraid that it will be seen as a niche women's product and disregarded by many. Too often women's stories and women's words are seen as applicable or of interest only to women. This is true both inside and outside of the Church. The talks collected in this book are powerful, and they are filled with spiritual meat. As Kate Holbrook, one of the editors noted, these women spoke with real authority. They spoke with the authority of their callings, of their life experiences, and with the authority of the Spirit. This book teaches women and men about important theological topics. Spending time with this book will also give the reader a greater appreciation for the fact that women are (and should be seen as) powerful and authoritative spiritual leaders. Can you imagine if we studied this volume as curriculum in Relief Society and Priesthood meetings?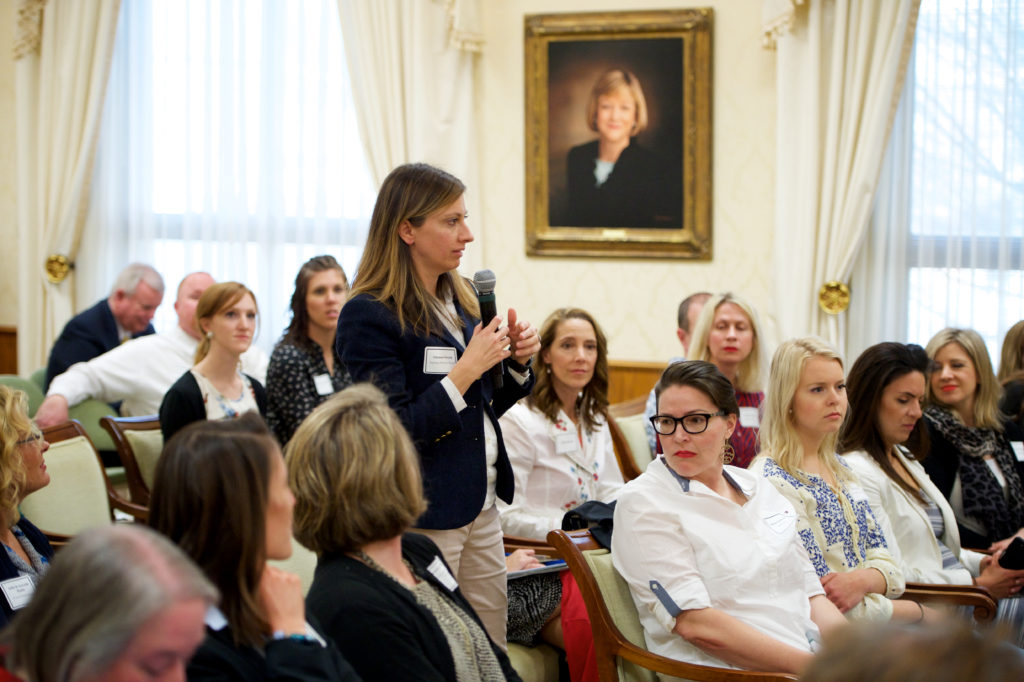 One of my favorite moments was when a woman asked how can we encourage girls and young women to see a life full of possibilities, and not simply the one rigid script they may believe is the only way to be a righteous woman? Sister Virginia Pearce answered, "The best thing we can do for the next generation is to say: Rejoice in the ambiguity. It is your opportunity to make life be what God wants it to be."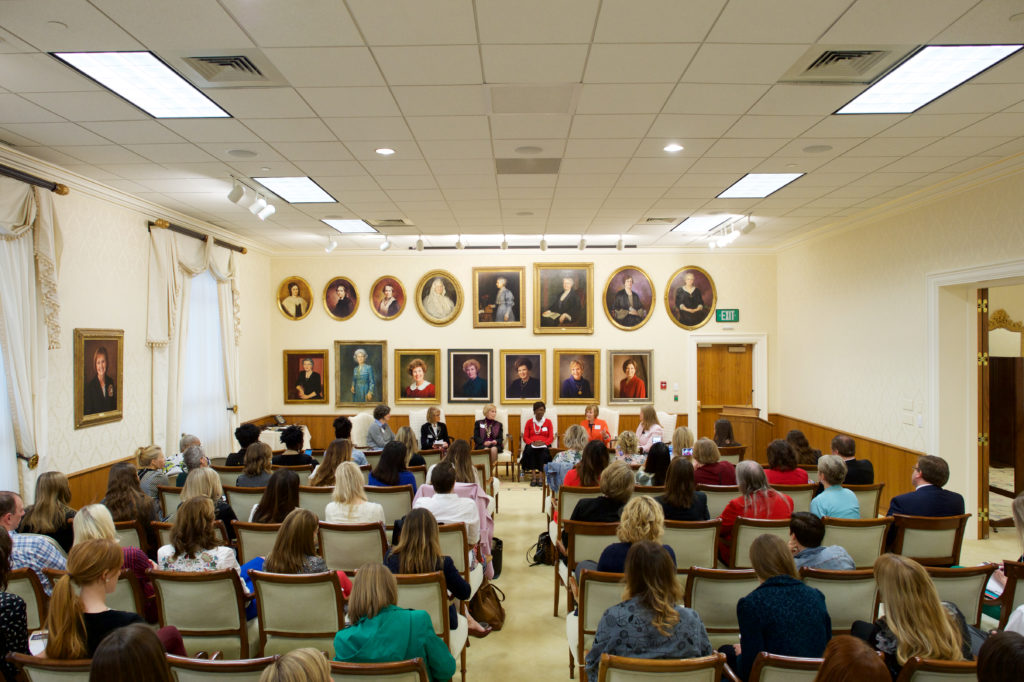 I am happy this important book has been published–hopefully it is the first of many like it–and that I was able to participate in this event with so many remarkable women.