5 Things I Learned When I Found a Budget that Worked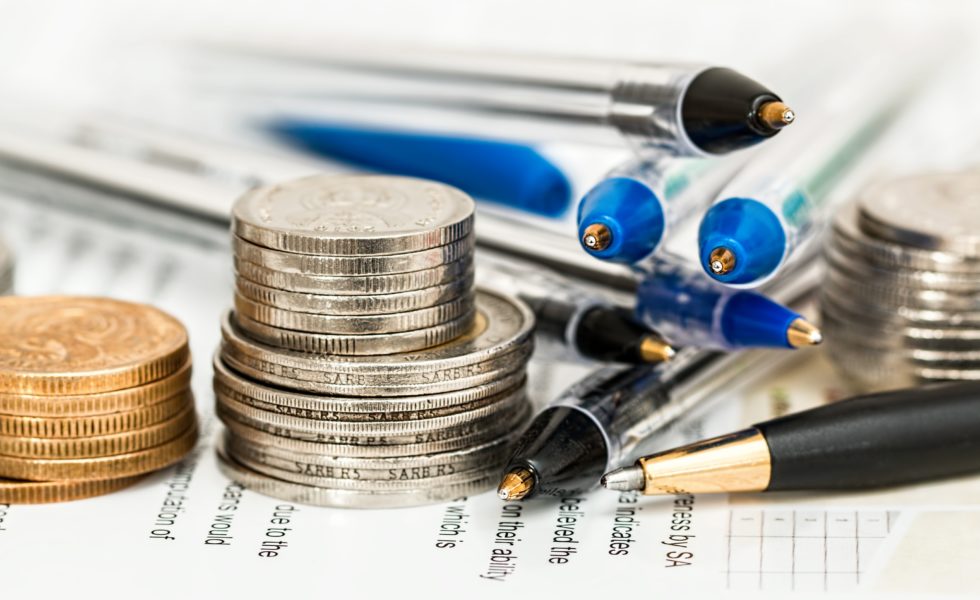 By Anna Bergevin
I have tried a lot of different budgeting approaches over the years. From Quicken to Mint to a simple budget in Excel — I've set them up, gained some understanding, and quit. These budgets helped me break down my expenses, but they did little to change my behavior in the long run.
Last year, however, I finally found a budgeting approach that worked. When unpaid maternity leave collided with some rocky times for my husband's company, I decided to get crystal clear on our budget to ease my anxiety. I tried a new-to-me budget tool called You Need a Budget (YNAB) that has revolutionized our financial life. Here are 5 of the many lessons I have learned in this year of budgeting:
It is painful at times, but completely worthwhile.
Knowing exactly what you spend and where is critical if you want to change direction and reach big financial goals. (See this post for more on that topic.)
For a long time I joked that our approach to budgeting was "We don't spend money! Problem solved." And for many years we had been in a mode of aggressively tackling debt, saving a home down payment, and driving our very old cars. We were not big spenders, but I knew there were leaky areas of our budget I could improve upon.
Last summer my husband was temporarily freelancing and he needed to know the income we required to avoid debt. Categorizing our budget items helped me give him a realistic number. A grocery budget of $550 is much more reasonable for us than $400. It took me several months to accept that no matter how hard I tried we couldn't stay within $400. We also worked to budget for the irregular expenses (car registration, Christmas, etc.)
Now I'm back to work and his company is in a much stronger financial position, so we have regular paychecks again which makes budgeting even easier. Every month we know exactly what our fixed expenses are and how much wiggle room we have to save up for a vacation or more quickly pay down my student loan. I have much less anxiety and more peace about the progress we are making on all of our goals.
There are still painful moments every month where we make bad budget decisions or life surprises us and we don't quit have enough in a category to cover it. But we roll with the punches and move forward. And as we get better at budgeting we are having fewer painful moments.
Everything is a trade off. Facing those trade offs can help you make better choices.
Of course it's a reality that any given dollar can only be spent on a single thing, but I never thought about it in quite that way before.  Now after a long day at work when I'm considering picking up takeout I check my budget and see that I'm out of dining out dollars; I can either raid another category (like our Hawaii 10-year anniversary trip) or I can go home and make eggs for dinner since that's all we have in the fridge. My dream of seeing Hawaii has helped me avoid many an impulse purchase at Target and forced me to throw together simple meals at the end of the month when the food budget is tight.
A great budget helps you keep long range goals in mind and push past impulse spending. The thing I love most about this approach to budgeting is there is no judgment about what your priorities are, just a focus on being true to yourself and making sure your money aligns with your priorities.
Monthly budgeting is not enough.
I used to budget around once a month. It was not a fun cycle. I'd type up a budget in excel and then at the end of the month I'd look and see where we went over and feel frustrated with us for not staying true to our goals.
Now I check in on my budget at least once a week on my laptop. And I enter transactions regularly through a mobile app. I check my category balances as needed before I make purchases. This may sound overwhelming, but once I set it up the time investment is minimal. I spend about one hour a month setting up categories, 30 minutes a week checking in, and a few minutes each day entering and categorizing transactions. We always know where we are at and I feel so much more in control.
Budgeting can be FUN!
I'll acknowledge that I'm a type-A personality and I love spreadsheets. Still, budgeting has usually been stressful for me. See point three — the ambition-shame cycle was not fun.
Now it's different – I love getting new income and giving those dollars jobs. I love seeing that we are on track to have our summer vacation fully funded and watching my student loan debt snowball knock out each loan. This month I am very happy that I get to buy throw pillows for my couch because my home décor category has been replenished. Every small victories is a celebration. And the guilt free spending is very fun. In the past I was so focused on eliminating debt that I felt guilty about any purchase on something else, no matter how small. Now we have many competing priorities and make intentional decisions about where our dollars go. So we can celebrate big victories (paying off my undergrad loan this month!) and enjoy small indulgences (Swig sugar cookie, don't mind if I do.).
A good budget gives you peace in making life changes.
Taking unpaid maternity leave when my husband's tech startup hit a rough patch could have been incredibly stressful. Developing an honest budget meant I did not rush back to work early – I took the full twelve weeks and we were able to make strategic choices to stay on track. And I really enjoyed that time with my baby.
Do you wonder if you can afford to…
Quit your job and start a business?
Go back to school?
Find child care so you can pursue educational and professional goals?
Leave your high paying (but boring) job and pursue a dream career at a lower salary?
A budget can help you find the information to make these decisions and possibly find extra wasted money to make them happen. I have found that having our financial house in order means I can more readily make decisions about our future with confidence. And that is a wonderful aspect of maintaining a good budget.
I really love budgeting. It has transformed my life – and I'm not even remotely perfect at it. The most important part of budgeting is to get started and find a method you can stick with. If you have questions about our approach to budgeting I'd love to answer them. You can find me in the AMW Facebook Forum.