Letting Go of Guilt When Returning to Work After Baby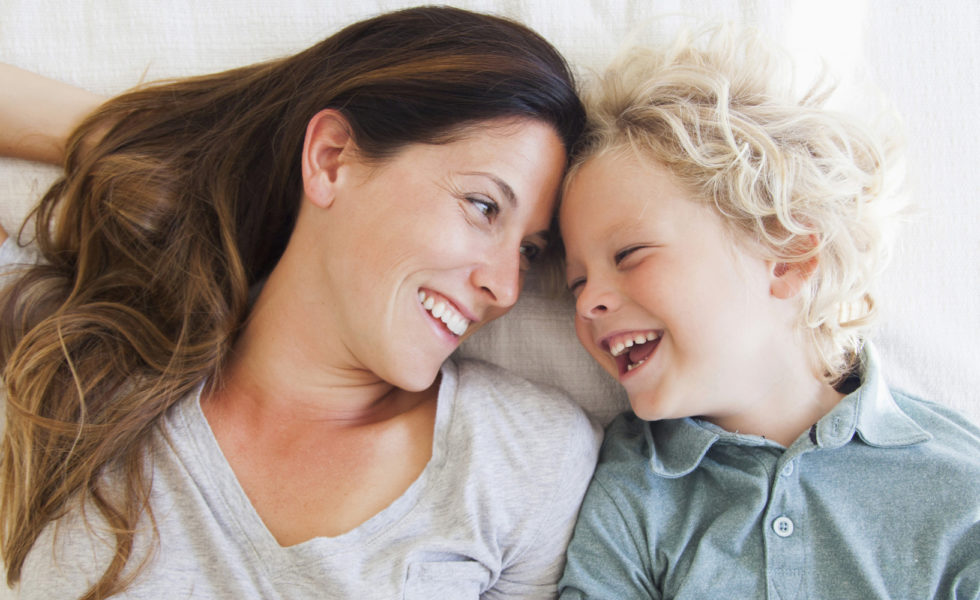 by Sarah Gusky Kemer
In 2012, my husband and I welcomed twins into our little world. All throughout my relatively uneventful pregnancy, my boss and coworkers supported me 100%. When I had to stop commuting into the city (after moving further away so we could have more space for twins!), they changed my schedule and supplied hardware so I could work from home. My many, many doctors appointments were worked around — my coworkers made sure I didn't need to reschedule appointments, even the last-minute ones. I felt valued and even better, protected, in my place of work. My job meant something to me. However, despite this security and support at work, the stress of finances crept in throughout my pregnancy. Two days after we got the positive pregnancy test at home, my husband (the "breadwinner," an engineer) had his hours cut at work. Three months before the twins were born, and right before I started having minor-but-still-impactful complications, he was laid off. My salary was small — even before the kids were born, we could not have survived on my salary alone, and so he pulled from unemployment insurance. He ended up being out of a job for a total of ten months, and was a stay-at-home (job searching, interview-going) parent for seven of those months.
I set that scene for you because I went back to work at nine weeks after birth not solely because of our financial situation, but I wanted to go back and be in that supportive work environment, and I was leaving them in the very capable hands of their father, second to no one, who was better in my hormonal eyes than an outside caretaker. I could not take any unpaid leave – I had cobbled together short-term disability with sick and vacation leave to give myself paid leave. There was no rational reason for what I started to feel when I went back to work. I was just getting into a good breastfeeding routine before going back to work and being away was going to impact that; the twins were finally sleeping more so we could actually enjoy them more without being sleep deprived; and even though it was their father who would be taking care of them, he was still outnumbered. And I felt a lot of guilt in those first few weeks. My first evening home, the babes were crying and I sent my husband and his mother out so I could just hold them, rock them, and cry with them, alone. That memory is seared in my soul, and I cherish it now as a confident, way-less-guilt-ridden mother of now five-year-old twins. So here are some things that helped me overcome my guilt when I returned to work, and I hope they will help you.
Reach Out
You are not alone. You are never alone. If all of us working parents were honest, there are many times we would rather be with our kids than working. So reach out to other parents. Find local groups online, talk to other parents in the grocery or at the park, and connect to other parents at church and community activities. I had a network of mothers of multiples I could talk to when my kids were infants, and sometimes it was just a whine-fest. But it helped so much to have someone say "I know. It's really hard sometimes." When you are in a better place, be that person for someone else, too.
Connect with Caregivers
"It takes a village" isn't just a maxim to be used to yourself when you are running out the door with your partner for a too-rare date night, leaving the kids with a sitter. It's truly a way of life, and one I have embraced. I was forced to embrace it in pregnancy, when I had a regular OB, a maternal-fetal-medicine specialist, and many others involved in my pregnancy. This doesn't just mean create a network of working caregivers — it means emotionally connecting to them, too. They are inherently part of your family because they are taking care of your kids. This is, I think, especially important when you are talking about kids younger than preschool age. You will feel more comfortable leaving your kids with people with whom you connect. In practical terms, this means: don't rush (if possible) the search for a caregiver. When you have one, talk about things other than the kids, like personal interests, and really listen to them. Take those ten minutes at daycare drop off and pick up to connect with the teachers. Drop by unexpectedly sometimes, so you can see candid moments with their caregiver (oh my, they will warm your heart). When you talk with them, ask them if they need anything (for their classrooms or if you use a nanny, if they need anything to be comfortable in your home), and be sure to offer things you can reasonably give without overextending yourself. Use those community resources too!! I know if I am in a pinch, I have a community of church friends with whom both my kids and I are comfortable.
Let People Serve You
To me, this is the flip-side of the "learn to say no" coin, and an extension of "it takes a village." When you need help, you need to ask for and accept it. Not only does this help you with what you're struggling with, but it truly does foster the village you're trying to build to allow people to serve you. I feel good when I know my friends can come to me for help. And I feel good knowing when I need help, I have people to ask. You will have more people committed to your village if you ask for and accept help. Symbiosis is needed to truly create a community.
Restructure Your Thought Process
Replace "I'm not there for my kids" with "My kids are being loved by [caregiver's name] and I am excited to see my kids later." Replace "I should be at home" with "I am using my talents and following my desires, and this is good." If you're generally unsatisfied with your job, try to find projects or pieces of it you like. (This is, admittedly, more difficult if you're having issues with people instead of tasks, but keep at it!!). This will also help you prioritize certain aspects of your job path if you decide to look for different jobs in the future. And don't be afraid to change jobs when you have young kids — it can end up being really great, especially since it's hard to see what flexibility needs your family has until you're living it.
Connect Your Spirituality to Your Work
Realize that your Heavenly Parents want you to succeed and feel fulfilled, and be empowered by that. Pray for your work and labor, and commune with your Heavenly Parents about your struggles. Notice in the temple that Eve works alongside Adam — that she harvests and builds with him. Listen to the words of our covenants, and notice that (with one exception) there aren't separate covenants for men and women involving our work in Zion. As I have worried about various work-related issues, laboring has come into my priesthood blessings. I truly believe that as we open ourselves up spiritually to working, the guilt about leaving the home (a cultural prescript) can fade away.
I hope these suggestions help. Occasionally, I still feel guilt about working, but it's usually in a specific instance — when my kids are sick (although my husband is very capable; there's something visceral for me about wanting to be the sick caregiver — it's irrational), if there's a party at school and I wanted to help, or when work is not as fun (those moments it feels like a waste of my time if I'm being completely honest). But in those times I'm able to reach out to my village — I connect with other working parents — I reword my own thoughts — and I go to my Heavenly Parents in prayer. The guilt dissipates after all that.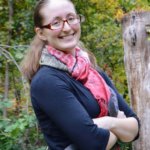 Sarah Gusky Kemer has her Master's of Letters in Shakespeare and Renaissance Literature from Mary Baldwin College. She's taken the Renaissance bit to heart, and throughout her short working life has taught yoga to children, done administrative work, taught Shakespeare to adults, and is currently a marketing coordinator. She's a convert to the Church and lives with her husband and twin sons in the North Shore of Massachusetts.