Interview with Janiece Johnson and Jennifer Reeder, Authors of The Witness of Women
Posted on January 9, 2017 by AMW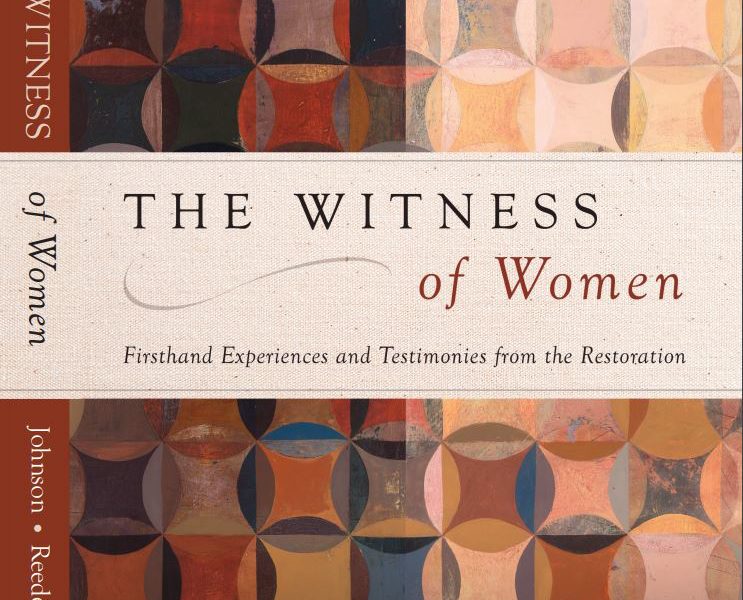 with Dianne Orcutt
As I sat in Gospel Doctrine class yesterday, our teacher excitedly commented that she loved how every four years as we come back to the Doctrine & Covenants there are more stories, more records, and more information illuminating the experience of the Restoration. I loved her enthusiasm for seeking out the lesser known voices and stories from Church history.  In the recently released book The Witness of Women: Firsthand Experiences and Testimonies from the Restoration, historians Janiece Johnson and Jennifer Reeder, have done just that. Specifically, they have made accessible the testimonies and experiences of over one hundred Latter-day Saint women from the 19th Century.  One of the book's strength is that it shows Latter-day Saint womanhood was, and continues to be, a varied and individual experience – and that the way each woman approaches the Gospel is likewise unique. Organized by topic, the book makes it easy to find and incorporate  women's stories into lessons, talks, and personal gospel study.
The authors, Janiece and Jennifer, graciously agreed to talk with Aspiring Mormon Women about their experience compiling this important book. Please enjoy their interview below, and then, go buy the book!
Dianne: Tell us a bit about yourselves.
JANIECE: I am currently a visiting professor in Religion at BYU-Idaho. I have a PhD in American History from the University of Leicester in England, a Masters of Theology and a Masters of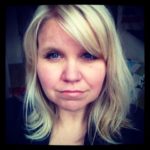 History from Vanderbilt and BYU respectively. Prior to returning to school for my PhD, I worked for the LDS Church History department on the Mountain Meadows Massacre. I am General Editor of Mountain Meadows Massacre: Collected Legal Papers, which will be published by the University of Oklahoma Press this spring. My MA Thesis at BYU looked at the religious experience of the earliest Mormon women and though I've had a few opportunities to continue to work on women's history, The Witness of Women has been a lovely diversion.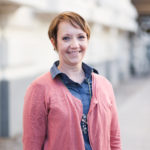 JENNIFER: I am the 19th-century women's history specialist at the LDS Church History Department. I have a PhD in American history from George Mason University and an MA in history, archival management, and documentary editing from New York University. My academic interests include women's history, religious history, memory, and material culture. I have most recently been engaged in a book project collecting women's discourses, which will be published by the Church Historian's Press in March 2017.
Dianne: What prompted you to write this book? Why do you feel this book is necessary?
JANIECE: Five years ago, while I was working on my dissertation, I needed a bit of a break and the church history year of study for Gospel Doctrine was approaching and as I looked at the manual I saw a distressing absence of women's voices. I was teaching in my ward and even as a historian, it was difficult to have the extra time to find women's voices to insert into each lesson. There has been Mormon women's history since the 1870s, however much of it was in biographical form and that required a lot of work to find one tidbit that might fit into a lesson. This idea was born in that struggle. I knew the amount of work that would have to be involved and I quickly recruited my good friend and fellow historian Jenny Reeder to help.
I believe women's voices are always important. We do not understand all of the vibrancy of the tapestry of the Restoration without their experiences. The first step to seeing all the colors and all the textures is by finding a place for women's voices. (And women's voices aren't the only thing often left out—average members of the church, members in small branches in different cultures all over the world.) And we were eager to help with that first step by using our historical expertise to make inserting women's voices and experiences easy.
JENNIFER: Brittany Chapman Nash recently conducted a study of average Latter-day Saints and how many LDS historical women they could name. The results were surprisingly low: most of them could name Emma Smith, Lucy Mack Smith, and Eliza R. Snow, but few others.
I love the stories of women. They are so diverse and at the same time they are so powerful and so ordinary. They are real women, speaking of real experience, in the most simple, real ways. They are both strong and struggle, and they demonstrate true disciples of Christ in their desire to witness of Him.
I think it is often difficult for teachers and speakers to include the experiences of women when they teach about the Restoration because the story is generally told from an institutional perspective, focusing on Joseph Smith and Brigham Young and other well-known male leaders. Women's sources are few and far between, not easily accessible. We wanted to create an accessible data base or source book of women's experiences and testimonies, making it all the easier for teachers to use them in their lessons without having to do the heavy research to find them.
Most importantly, we feel it is necessary to include the voice of women in the story of the Restoration and in teaching the doctrine of the Latter-day Saints. Their stories create a much more open, complete history.
Dianne: What lessons from your book do you think are most important? Why?
JANIECE: There are so many possible lessons, but I love to see the joy that the gospel brings into these women's lives even when it simultaneously brought pain. In a letter to her sister-in-law who didn't leave New York with the Mormons (an excerpt is included in the book), Phebe Crosby Peck says she never would have supposed that the Lord would have brought her "thus far." I see a lot of weight in that message. She had moved geographically far from the home of her childhood as a widow with five children, she had learned of powerful mysteries of God, and she believed that God had asked her to do hard things—she didn't plan on any of these things. Yet she believed those directions came from God and God blessed her because of her faithfulness. And she felt compelled to share that witness with others. Everyone's experience is different, we are all different, but I think that sharing in the experience of others can help us gain empathy as well as more clearly see the hand of God in our own lives.
JENNIFER: I don't know that I can pick a favorite chapter or story or woman—because each produces an important, valuable voice, distinct from others. I loved discovering women I had never heard of before. I loved seeing that the specific details of a woman's background often provided her with insight and understanding of specific doctrine or historical events. Their biographical information often informed their short quote or testimony that we chose, indicating a woman of exceeding strength well beyond the pithy story displayed here.
That said, I think the most important lesson from the book is that women were and are active participants in the Restoration. Women have a responsibility, as do all Latter-day Saints, to witness. We all do that in different ways, and that, perhaps, is the beauty of our Church. We apply doctrine and recognize the saving power of our covenants and our relationship with Jesus Christ in very personal, specific ways according to our individual circumstances and needs. We are all a part of the Restoration.
Dianne: What spiritual guidance did you feel as you wrote this book? 
JENNIFER: One of my favorite things in doing the research for these women was finding them. I felt like they wanted to be found. We put a lot of time and energy into seeking out the minute details of their lives, or the original document or sources, and I often felt guided in finding just the right file or microfilm reel or newspaper account. These women whispered their experiences to me and showed me where to find them. I loved being an instrument in finding them.
JANIECE: Like Jenny, I felt that these women wanted to be found and they want their voices and their witness to be heard. I have felt guided and almost compelled by the Spirit since we began this project. The first time we proposed this book it was rejected and I was puzzled because I felt so strongly about it, but when we were later encouraged to propose it again it came together. There have been considerable struggles in the process of producing this book, but I feel that the Spirit is telling me that it is important for Jenny and me, as well as the women whose voices we share, and all those who might receive their words.
Dianne: What did you learn as you wrote this book? What do you hope readers will learn?
JANIECE: I learned that the Lord wants to speak to each of us. The preface to the Doctrine and Covenants, section 1, says that some of the purposes of the Restoration are that the Lord can speak to us individually "after the manner of [our] language" that we "might come to understanding" and that we "might speak in the name of God" and that "faith might increase on the earth." (1:24, 20, 21)  I have learned that communication is essential—understanding how God speaks to us is one of the great tasks of mortality. Once he has spoken to us, we have a responsibility to share that witness with others. I owe a significant debt to these women who took the time to write down their own witness. They have strengthened my faith and my ability to witness as I have learned of them. I hope our readers will perhaps gain a sense of that gratitude for those who have gone before, that their own spirits might be strengthened, and that they might feel that same desire to witness of their own experience of God to others.
JENNIFER: I learned what I had always suspected but could never articulate: that women were and are an integral part of Church history and doctrine. I learned that many women kept records of their lives and their beliefs—and that those records exist in the form of letters, journals, reminiscences, memoirs, family stories, and contemporary publications. I hope that readers will recognize their responsibility to keep a record, to insert themselves into Church history and doctrine, and to do so in a genuine, sincere way without covering the blemishes or imperfections. Those are part of what makes us.
I also learned that you don't have to have a grand, visionary, once-in-a-lifetime witness to have something valuable to contribute. It's the small, daily observances and recognition of how covenants work in our lives.
Dianne: Any other projects in the works?
JANIECE: I have a couple of Mountain Meadows projects in the works—a history of John D. Lee's two trials for the massacre and preparing my dissertation for publication. My dissertation looked at the interdependent relationship between the legal prosecution for the massacre and the popular narrative of the massacre. My more fun project is looking at early Book of Mormon usage. Any project that isn't Mountain Meadows is a little more fun.
JENNIFER:  I am working on a really exciting web project through the Church Historian's Press: a digital database of all nineteenth-century Relief Society minute books. The Church History Library holds over 950 minute books, and we will use crowd-sourcing to transcribe and index the contents of these books and make them accessible for family history and academic research. Imagine how cool it would be to look up your great-great-grandmother and see how she participated in Relief Society: what she said, what she donated, how she interacted with other women in her local area. We will link the names with FamilySearch in an effort to expand biographical information to include personal experience. I think this project will engage people in women's history and in their own Relief Society experience.
Dianne: Any final thoughts or advice for our readers?
JANIECE: Whatever we can do to enable everyone to hear God speaking to them individually and to see the hand of God in their lives is important. I love the cover art on our book. Paige C. Anderson's painting is called "All Assembled Awaiting." There is a side of light colors and a side of darker colors, beautiful textures, colors, and shapes merged together. After hearing the title, I envisioned men on one side and women on the other—assembled together, similarities and differences, all awaiting to hear the witness of women. It is important for all to hear. The Lord speaks "unto all." The message and the joy of the Restoration are for all of us. And those of us who have experienced that have a responsibility to witness to others and teach others. There are those who are waiting for your witness.
JENNIFER: I love hearing how friends and acquaintances have purchased the book for their mothers or sisters. I would hope readers realize this is a book for everyone: men and women. And this is not just a lovely gift book. This is a book to be used by Gospel Doctrine teachers, seminary and institute teachers, YM and YW leaders, Relief Society and priesthood leaders, and by fathers and mothers at home. As we all share stories of both men and women, then children, youth, and adults will recognize their individual roles in building the Restoration and will increase their commitment to their covenants.
**Cover art by the talented Paige Crosland Anderson.