Entrepreneur Interview: Sui Lang Panoke, Women Politics Media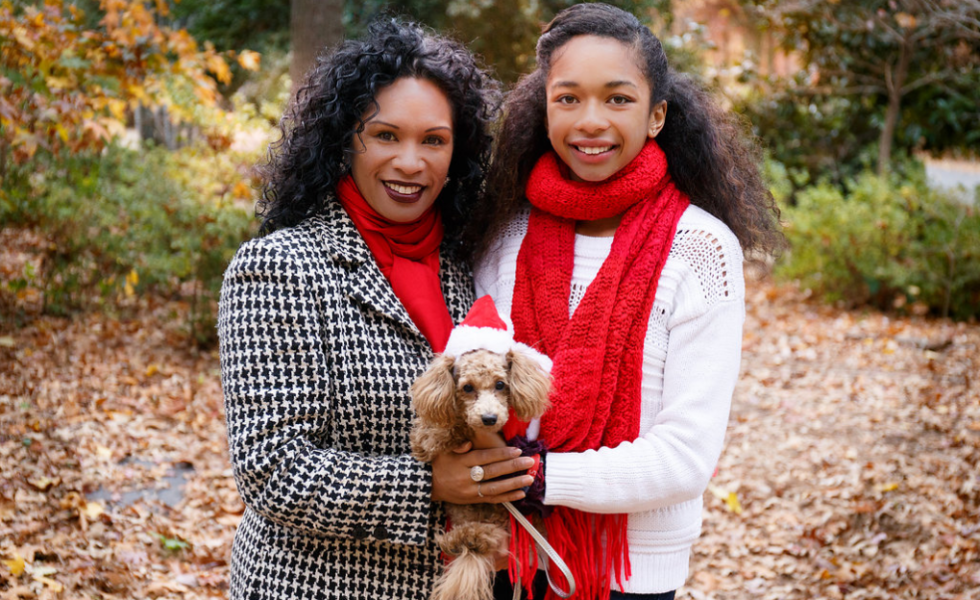 Describe briefly who you are, your background, and your business.
Hello.  My name is Sui Lang Liliu O'Kalani Pumehana Panoke and I am originally from the beautiful islands of Hawaii.  I was born in Honolulu, raised in Salt Lake City, Utah, and currently reside on Capitol Hill in Washington, DC with my daughter and our adorable red toy poodle, Rue. I graduated from Cottonwood High School as a proud Cottonwood Colt, attended BYU Hawaii for my first year of undergrad and completed my BS in Political Science from the University of Utah's Hinckley Institute of Politics in 2003.  Shortly after graduation, I gave birth to my beautiful and intellectually curious daughter, Kaleila Dae Relle Ka'iulani Alaka'i Wren and moved to Washington, DC to pursue graduate school in 2005. I earned my Master's in Public Administration from American University with a Certificate in Women, Policy and Political Leadership from the Women & Politics Institute.
My passion for empowering women in politics is very much rooted in my experience growing up in Utah. From a very early age, I observed the disparities that existed amongst women serving in leadership roles, most particularly, public leadership roles. This confused me because so many of the women I knew were already such inspired and extraordinary leaders in their families and in their communities and I saw a need for more of that type of leadership in the public arena. Throughout the course of my academic and professional career, I have gained a wide range of experience learning and working in essentially every aspect of the political arena from the Hill and the campaign trail to the nonprofit sector, international development, public opinion, the education space and local and federal government. It is through this diverse lens, I can honestly say that all of these professional experiences have uniquely prepared me to do what I do now.  In every professional role I have played, I have observed, learned and developed effective leadership and communication skills. I believe one's level of skill and development in these two key areas is what differentiates the good leaders from the great ones.
I currently serve as Founder/ Director of Women Politics Media, LLC a global leadership and communications training organization designed to train today's leaders who have historically and remain underrepresented in the media and public policy arena — namely, women, minorities and emerging young leaders — on how to use the media as a vehicle to impact public policy. Our mission is to empower today's leaders with the tools they need to be SMART leaders and communicators through personal empowerment, leadership development and professional communications training.  To learn more about our trainings and to book a training or free consultation please visit us at www.womenpoliticsmedia.com.  
I also recently launched the RE-Think Tank for Women, a project of WPM, on June 10, 2016 in Washington, DC that serves as a social think tank designed to challenge women to RE-Think how and what they think through thought provoking conversations and reflective mediation. Its purpose is to create intimate and diverse social circles where women can engage in meaningful face to face conversations on a wide range of topics. Each conversation incorporates our shared values of: power conversations, equal and valuable exchange, equitable partnership, diversity of thought and reflective meditation.  The RE-Think Tank for Women is currently operating in Washington, DC and Salt Lake City, Utah. To learn more or to join a RE-Think Tank near you please visit us at www.re-thinktank.com.  
What ignited the spark in you to start a new business venture or to make significant changes in an existing business?
Hmmm, great question. It's hard to describe that "spark" feeling with words, but I will say this, when you feel it, you'll know it — without a doubt.  It starts at the crossroads between the realization that a particular need exists in the world and you coming to the conclusion that a solution for it does not yet exist.  Or, at least not a solution that could satisfy the need as well as the idea that exists in your head.  It then turns into this passion inside of you that grows more and more rapidly as thoughts and ideas come racing to your mind — so fast that you can't type fast enough to get them out of your head in fear that you'll lose your train of thought before you have a chance to write them down. This ball of fire, or as we call it in the yoga room "fire in your belly" gets to the point where you simply have to get it out… you have no idea how to get it out, how it will come out or what it will look like when it comes out, but you just know it cannot sit inside of your belly any longer.  When the "spark" gets to this point for me, I turn to a state of reflective meditation.  As I take my mind, body and spirit into a meditative space, it begins to organically organize its thoughts and all of a sudden, the vision, the mission, the strategic plan the business model… right down to the very people who will support me and assist me in bringing this idea to life… begin to take form and the process of creation in real time starts to unfold… I know it sounds crazy, but this has been true for me… and I know it can come true for you too if you are open to pursuing entrepreneurial ventures. I can also attest that even if this is not the path you choose, if it is your purpose, it will choose you — so be open and get ready! 🙂     
What spiritual guidance have you had with developing and growing your business?
I do this exercise with most of my clients at the beginning of our trainings with the intent to draw out the personal empowerment that resides in each and every one of them. I'm big on personal empowerment for women, especially Mormon women, because we believe in personal revelation and since we don't hold the Priesthood as our male counterparts do at this time, I believe our power to receive and administer through personal revelation will be magnified significantly if we prepare ourselves to receive and use this power for good. Okay, back to the exercise, I have my clients take a moment to envision their life as a nonprofit organization and have them go through the steps of defining their vision, their values and their definition of success for their lives. I then have them take a shot at drafting their own "Personal Mission Statement" and conceptually recruiting their very own board of directors.  Who would you recruit to serve on your board?  Who are your "go to" people?  Who would you like to serve as your senior advisor?  One of the most powerful benefits in doing this exercise is it gives individuals a chance to first think about what their life's purpose and mission is and then secondly, putting it down on paper.  As the famous anonymous quote states, "An idea is only a dream until it is written down — and then it becomes a goal."  Far too often, we spend our entire professional lives carrying out someone else's mission and achieving someone else's goal. But, how often do we take the time to sit down and turn our focus to our own mission and assess whether or not we are on track to accomplish our own goals and carry out our own personal mission statement?  Not to undermine those of us who have shared visions and shared goals and find joy and fulfillment in carrying these out as a member of a team. It is not everyone's purpose to become an entrepreneur. But, I share all of this to say that I do this exercise for myself every year and I have always put Jesus Christ at the head of my personal board of directors.  And, so far, he has never lead me astray.  This personal choice, for me, has made the difference in every way in developing and growing my business.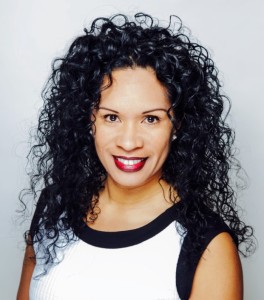 Many years ago, as a young professional starting out, I used try really hard to compartmentalize my life in order for it to make sense to me and those around me. I would break down everything from my goals, my time, my social circles into different categories like… these are my health/fitness goals and my workout friends… these are my professional goals and my work friends… these are my spiritual goals and my church friends, etc. But, the more life experience I gain on this earth, the more those rigid boundaries start to come down and I begin to see everyone simply as, my friend and every goal, simply as my will aligning with God's will.  And, the more we align our will with God's will, the more we are open and susceptible to receiving everything our hearts desire.  
I engage in prayerful meditation every morning, every night before I go to bed and especially before I am about to speak before an audience.  Whether it be an audience of 1 or an audience of 100, I pray that the spirit will be with me and that all members of the audience will receive what they need to receive in the moments that we share. I have literally had to consciously stop myself from closing some of my trainings and speaking engagements with the words, "I say these things in the name of Jesus Christ. Amen." ha ha I know all the Aspiring Mormon Women will get that one. But, honestly, all jokes aside, those are some of the most rewarding moments I have had in my career because I knew there was a genuine connection between the Lord, myself and that particular audience.  
What has been your most satisfying moment in business?
Every moment in which I felt that I made a genuine connection with someone else. Every time I read an email, receive a phone call or open up a thank you card from a client, a colleague, a partner or a training participant and I learn about the small and big ways in which something I said or did changed them in some way for the better.  This my dear friends, is what it's all about. Using our divine gifts to bless others. I can't think of a better way to make a living.  
Where do you see yourself and your business in 10 years?  20 years?
Happy, healthy and thriving! 🙂