Imagining What Can Be: My Visit to the Relief Society Building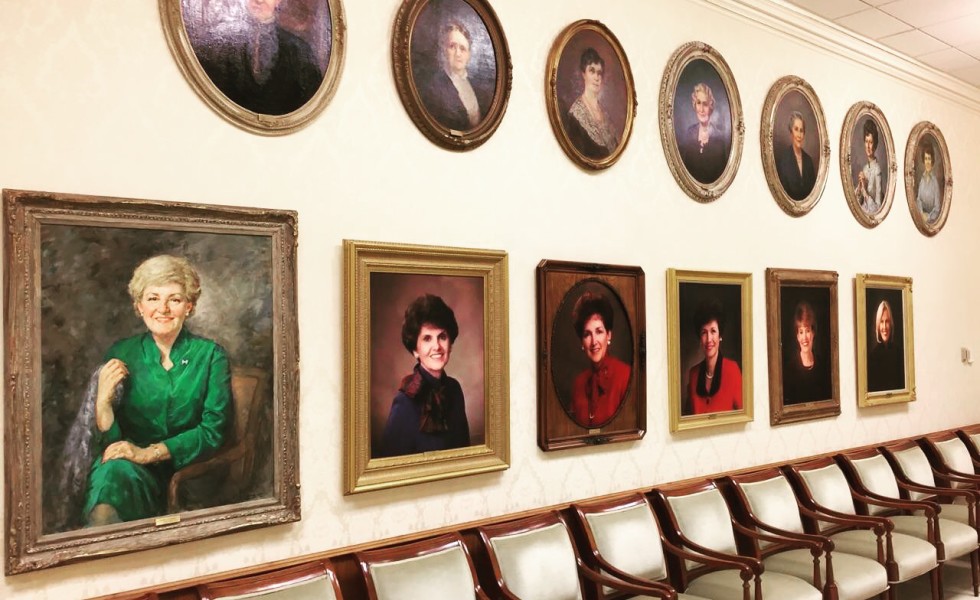 by Naomi Watkins
You have probably heard the phrase, "You can't be what you can't see." I've repeated it here on these very pages. And while I agree with this statement, I've always wondered about those women who were the firsts–they had no model to do what they did. They were the pioneers, the ones who dared to do and be something different. They obviously accomplished great things without models.
I especially think about this point when younger Mormon women ask me for a mentor who embodies all the traits they hope to embody: "I'm looking for a married Mormon woman with children who is in ____ and who has done ____ and ____ and ____."
Sometimes I know of a woman who fits (almost) all of these descriptors, but other times, I think, "So what if that woman does not yet exist? Have you ever considered that you may be this very woman–the woman to be the very first who meets these descriptors?"
When we limit our visions to only what or who we now see, we are in many ways limiting ourselves. In the American Mormon world, for example, Mormon women are working in careers and in varied fields like never before. Female leadership in the Church also now has women who are serving and leading who had their own careers–accomplishments that a few years ago we did not see emulated at these levels. The number of late-stage career women who are also Mormon is a small pool, and thus, finding mentors for all of the women who may want them proves challenging. As Tara Mohr states in her book, Playing Big: "Younger women can't find the mentors they seek, often because female leaders in their fields are so few or so overtaxed. Or, when they look at those leaders, they don't see careers or lives they want to emulate, and the advice they receive from them simply doesn't resonate."
I'm in no way knocking the importance of women models. A large part of what we do at AMW is provide models of women who are doing great things in their educations and careers. For many, models serve as the first spark to making changes in their lives; these models may also serve as the inspiration and strength to persevere. However, at some point, models only propel us so far. Eventually, we outgrow the models and find that we have to embark on our own paths.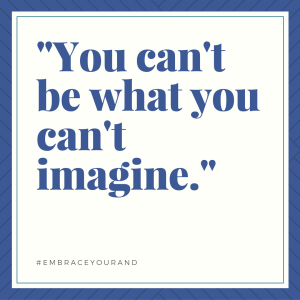 In Playing Big, Mohr uses the phrase: "You can't be what you can't imagine."  To me, this twist fills in the holes or expands beyond the limitations of "You can't be what you can't see."  She expounds, "The traditional mentor-mentee hierarchal relationship is particularly tricky for women as they step into playing bigger, because that often involves their pioneering new ways of crafting their lives and careers or acting as change agents in their organizations or communities. As innovators, their primary need is not for someone who went before them who can show them the ropes and give advice based on what worked for them. Rather, they need tools and encouragement to find their own unprecedented ways forward."
She adds, "American women are liberated but not empowered…it's a failure of imagination. If people haven't been taught how to use their creativity, how to imagine, then they can't create a dramatically different reality than what they know today, because they can't imagine it."
And so I've been thinking about the importance of surrounding ourselves with models–not because they serve as blueprints for exactly what we will be and accomplish, but because they rather serve as a bouncing off point for what we imagine for ourselves, incubators for our ideas and scaffolds for creating and developing never-before-seen paths.
These thoughts hit home on Friday night when I had the opportunity to attend an event at the Relief Society Building on Temple Square. Despite having lived only blocks from the Square for several years, I had never entered this building before (partly due to its M-F, 8-4pm hours), but also because I embarrassingly had no idea what was inside. So imagine my surprise when I entered the reception hall finding myself surrounded by four walls of Mormon women leaders' portraits. Never before have I been in a room where ALL of the portraits were of women leaders. Never. Once. Typically, I scan the walls of a room or hallway looking for even one woman's face, and I am often disappointed to find none. I was thus unprepared for the feelings that washed over me while standing in that room in the Relief Society Building, a building erected due to the sacrifice of thousands of Mormon women. On all sides, I was surrounded by my Mormon foremothers, and I felt buoyed–not to be just like them–but to use that collective symbolic support as propulsion for imagining my own dreams and endeavors.

Elder Jeffrey Holland has said that "God is eagerly waiting for the chance to answer your prayers and fulfill your dreams, just as He always has. But He can't if you don't pray, and He can't if you don't dream. In short, He can't if you don't believe."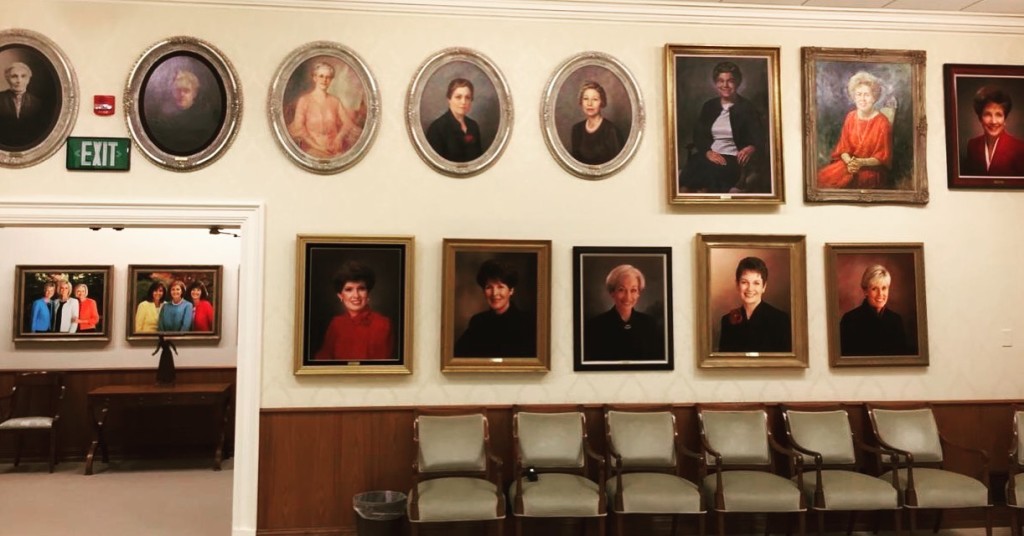 The women in these portraits and the women in my real life and virtual communities buoy my belief; they help me imagine and to dream creatively. While I knew about these women's work and sacrifice, seeing their physical portraits on those walls was an experience I will not soon forget. Sure, the portraits of the current women's leaders are hung on the 3rd floor of the Conference Center (finally!), but the visual reminder and power of what was, what is, and what we imagine to be, that's powerful. That women's building and space is powerful. And so, if you're ever on Temple Square, I highly suggest visiting and touring the Relief Society Building. I wish all could have the experience I had on Friday and that these portraits weren't such a well-kept secret. At the very least, a virtual tour of that room for those who can't make it to Temple Square would be awesome. We need to see them. We need to read about and know them. We need to study their words and teachings. Isn't it about time that these women's teachings make their way into our curriculum?
As Mormon women, our belief in personal revelation combined with the strength and fortitude of our foremothers and their accomplishments and what's currently being accomplished by present-day women–these things provide a great basis for imagining what we can be.
For more information about the Relief Society Building, read here and here.