Entrepreneur Feature: Cydni Tetro, Tech & Software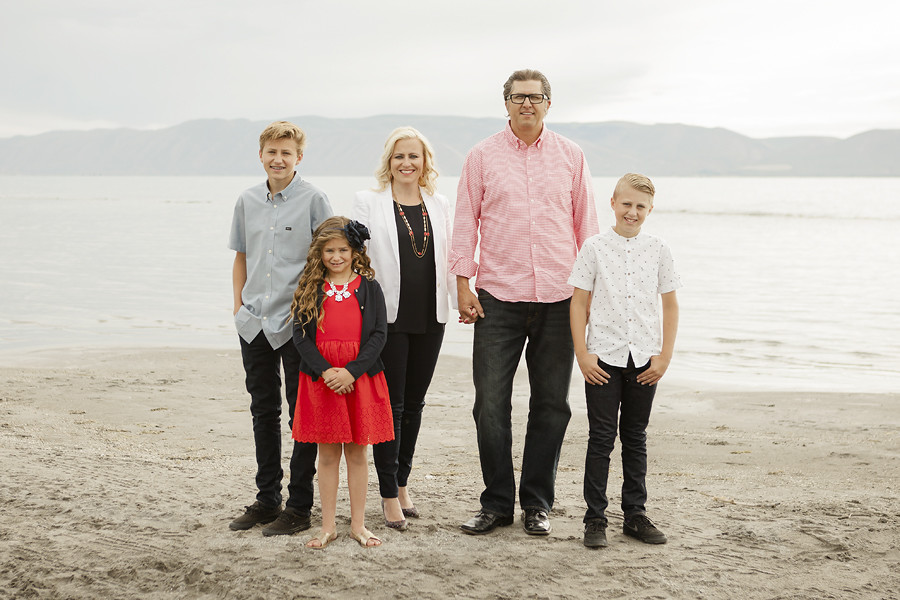 I am an expert in product validation, go-to-market strategies, product development, marketing and technology.  I have validated and built hundreds of technology products used by the world's largest brands, retailers and companies including Disney, Microsoft, ProofPoint, Ancestry, Marvel, Star Wars, Facebook, MLB, MLS, Warner Brothers, NFL, Disney Stores, Target, Walmart and Toys R Us. S
I founded and was the CEO of 3DplusMe, a 3D printing software platform, that was recently acquired. Prior to that I spent 4 years at Disney building products and businesses from technology research and launching those products into Theme Parks, ESPN, ABC and Interactive.  I am faculty for the Goldman Sachs 10k small business program where I teach go-to-market, sales and marketing. I am also an Operating Partner at Mercato, a growth equity firm. I am co-founder and President of the Women Tech Council, a non-profit with more than 10,000 members in its community. Prior to Disney I was COO and CMO at several successful technology companies. I holds a master's degree in business administration and a bachelor's in computer science from Brigham Young University.
I am married and live with my family in Cedar Hills, Utah. I have 3 awesome kids two boys 15, 11 and 9-year-old daughter. And a husband that supports me, my career, and is an equal partner in raising our family. I was born in Chicago, IL. I moved to Utah when I was 5, and I am the oldest of 8.
What does your job entail?
As CEO of a software company my day was spent on 3 main activities 1) closing customer deals 2) working with our partners 3)fundraising for the company. When we started the company we decided to raise venture capital for the company, I raised millions of capital to build and grow our company. Our product let anyone become Iron Man or an MLB player for their favorite team by taking a 3D scan of their face and building a 3D printed action figure. One of the most fun things about my company was the opportunity to work with the largest brands and retail companies in the world. We had the opportunity to offer our products at Super Bowl 50, the World Series, the MLB AllStar game, San Diego Comic Con and D23 – it's not very often that small companies get to work at the large of a stage. I loved working every day with those brands and having a product they wanted to work with us on. We also got to work with all of the big retailers from Target to Toys R Us to Walmart. When you have the opportunity to work with partners like that you learn a lot, you build relationships and you have the opportunity to do something you never imagined.
What ignited the spark in your to start a new business venture?
I always have a passion for new opportunities and ideas. I loved that a new technology 3D printing was at a point where consumers could interact with it. I loved the opportunity to image out we could completely change products and create transformational opportunities for consumers. I saw a big opportunity and wanted to go after it. It also gave me an opportunity to bring a lot of talented and great people into the company that I could learn from, grow with, and create a very cool product.
What is your best advice for other (LDS) women entrepreneurs?
To believe in yourself. Building a company is hard, a lot of hard work. You have to have the grit to get through all of the ups and downs. You have been given talents and finding opportunities to use those talents to bless those around you, to employ others and to give back can and should be part of your mission on this earth.  I have met thousands of great women who are building and leading companies and are faithful members of the Church. And they all have grit, empathy and determination as skills.
What spiritual guidance have you had with developing and growing your business?
In every company, in every career decision, I believe the Lord has created the opportunities and led me to them. Often times I find that opportunities are placed before me, that windows open and I am led to the thing I am supposed to do. I also find that they are opportunities I wasn't aware of or expecting. I have had to be open, prepare for them and trust the Lord as I have often times struggled to find the answer. For me when I need direction it has come by listening the spirit, making decisions, receiving the confirming spirit that it is the right decision.  I haven't had a vision, I just keep moving forward asking for the spirit to direct my path and open my eyes. And it comes, every time, not like I always expect but it always comes.