The Student Record: Sarah, Reading Endorsement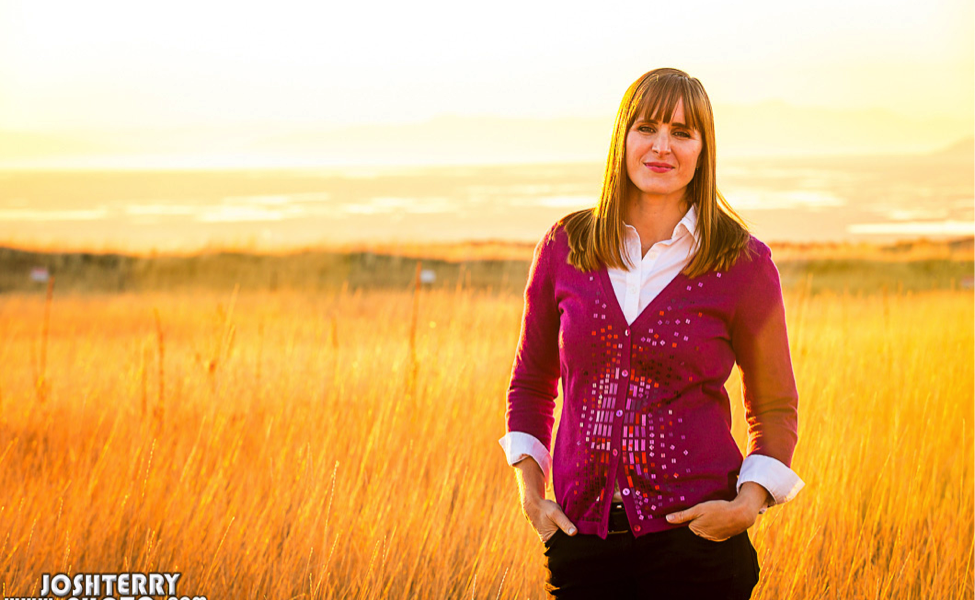 Name: Sarah Jones
School/University: Reading Endorsement through Davis (Utah) School District
City/Location: Bountiful, UT
Major/Field of Study: Reading Endorsement
Marital status/children?: Married, parent to six (ages 4 to 14)
What led you to the program that you are currently pursuing or have completed? Why did you select this major or field of study? Please tell us about any experiences that inspired you to pursue this area of study.
I am currently working as a reading teacher in a junior high school, and a reading endorsement is required for my position. The endorsement is 21 credit hours (7 classes), includes a PRAXIS test, and takes just over two years to complete. Learning about how people learn to read, how to support that process, and what to do when traditional methods fail has been so exciting to me. Not only have I found my classes fascinating, but I've also been able to apply what I'm learning right into my classroom.
What feedback did you receive from friends, families or acquaintances about your schooling?
Most people have been so supportive. My wonderful father-in-law brings dinner for my family virtually every night that I have class, which is generally once a week. My older children are helpful and make sure that they are available to watch over the younger ones before my husband gets home. There have been a few acquaintances that seem worried that I'm a working mother, who is also attending classes regularly, and have expressed that they feel I'm taking on too many obligations and need to cut back. However, those closest to me have been nothing but supportive.
My children have been supportive, but it hasn't been without challenges. My four year old spends the day with his childcare provider while I'm teaching full-time, and on nights I have classes there is just enough time to pick him up, bring him home, and leave him with his older sisters. There have been a few episodes of a sad boy holding onto my leg and saying, "Mommy, please stay home. Please." Those are tough times, but I know his sisters love him and will take great care of him. I feel confident that he's in good hands while I'm gone, and that makes getting out of the door a bit easier. My oldest daughter at times has had to rearrange her schedule in order to be home to babysit on class nights, and that has also been challenging.
My husband is my biggest advocate and biggest help. The first month I that I returned to teaching full-time, I also started my reading endorsement and my ESL endorsement (an 18 credit hour program). Previously, I had been a stay-at-home parent, and so this was clearly a big adjustment for our family. In order to make mornings work, my husband switched his work schedule and left home later, which meant he would arrive home later, so that he could get five kids out the door to school. He also took on all of the laundry duties, and basically just began taking over many of the home responsibilities that had previously been mine. I don't know if our family would have been successful without his hard work and devotion that first year.
What advice would you give to a student pursuing a similar course of study?
I absolutely love to learn and have enjoyed my classes, but the biggest challenge is the fact that they are always after a long day of teaching. Classes are generally scheduled from 4 pm to 8 pm in the evening, and I've found that my brain runs out of thinking power after about 7:15! After I finish my reading endorsement, I will start a Master's program, and I'm seriously considering an on-line program so that I can work during times that I'm most alert and haven't spent many hours managing a room full of 12 and 13 year olds.
What did you learn about yourself when you became a student?
Working full-time as a teacher as I'm working on my reading endorsement has been wonderful. I've had students to try new strategies out on, and it's been so affirming to see my students succeed, knowing that much of what is contributing to their success as a reader has come directly from what I've learned in my classes.
What are your current or future plans for employment or future schooling?
I've currently completed an ESL endorsement, I'm working on my reading endorsement for this school year, and then next school year (2017-18) I'll begin a Master's program.