The Student Record: Bailey, International Relations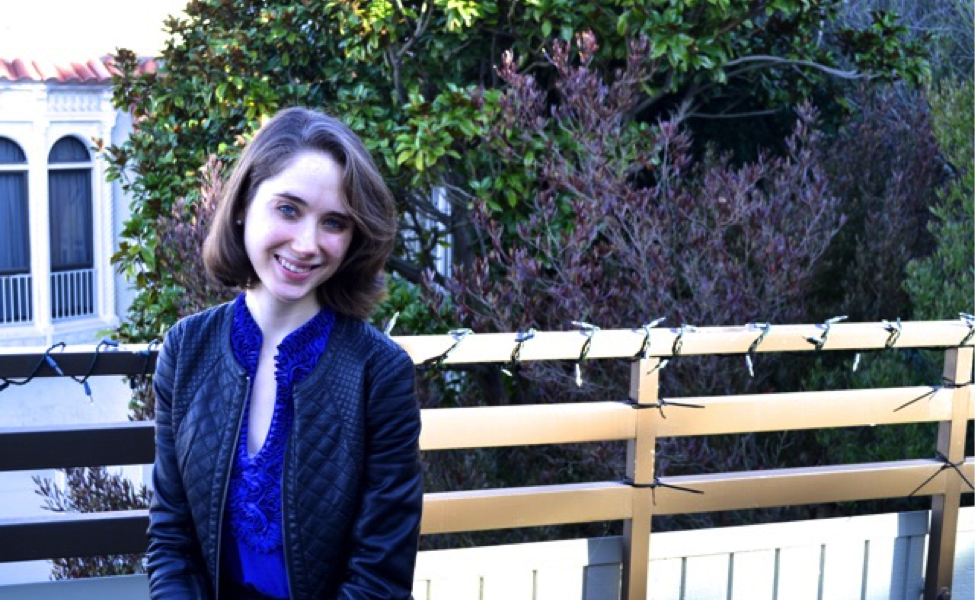 Name: Bailey Scott
School/University: University of Pennsylvania (B.A.); currently a M.Phil candidate at the University of Cambridge (Cambridge, England, UK)
City/Location: Philadelphia, Pennsylvania
Major/Field of Study: International Relations and Russian (minor)
Marital status/children: Single, no children
What led you to the program that you are currently pursuing or have completed? Why did you select this major or field of study? Please tell us about any experiences that inspired you to pursue this area of study.
When I chose University of Pennsylvania, I had a few key reasons. First, and foremost it is an excellent school. Second, of the eight Ivy Leagues, Penn is the one that really champions interdisciplinary studies. For me, being able to major in something that cut across disciplines was crucial. For example, in my major of International Relations, I took political science, economics, history, language, and area studies courses to fulfill my major. I wanted to examine the world through multiple lenses, and this multifaceted approach facilitated this. Third, I wanted to attend a university that was close to my hometown (Boston) but also new and exciting. Philadelphia seemed like a good fit.
What feedback did you receive from friends, families or acquaintances about your schooling?
My family was very supportive of my desire to attend University of Pennsylvania. Having grown up in the Boston area and attended a prep school, going to top universities was always understood as an ideal goal. My classmates and I all had similar ambitions in this regard, which made the process a bit easier. We were all allies in the same nerve-wracking college admissions process.
My mom and dad were both equal supporters in my education; however, I think I turned to my mother the most since she had attended a similar top university and understood the application process a little more.
During my studies in university, I sought out key professors through office hours and research opportunities. They have been invaluable to me as mentors and references in applications for graduate school.
If I could give any advice to an incoming freshman, it would be to seek out a research job in your first year of college. I was fortunate to have a professor offer me a position in the winter of my freshman year, but I don't think I would have felt experienced enough to seek it out myself. I wish I had been more confident to go after the job without the offer from my professor. Often, I think young students underestimate their abilities and do not think they are prepared for a certain internship. If I have learned anything from my time at Penn, it is better to apply for opportunities and be rejected than to bypass an opening out of fear.
What advice would you give to a student pursuing a similar course of study?
For me, International Relations fit like a glove. I loved essentially every aspect of my education. Economics was fantastic, Political Science fascinating, Russian stimulating, and History exciting. I think the most difficult part of my education was learning and trying to master Russian. It was not the coursework that was difficult, per say, but it was the constant realization that I was inadequate in my fluency. To this day, I still am struggling to become more fluent. Unfortunately, that is just a general challenge when learning a foreign language.
It was most difficult to balance my personal life. I tended to study for hours and hours in the library and then work for hours at my internships. I definitely neglected fostering friendships and relationships, particularly during the first 3 years of school. If I could go back to freshman year, I would try to make more time for building relationships.
I wish that I had learned to trust my instincts. I spent the first couple of years constantly second-guessing my decisions, worrying if they were right or wrong. I think I could have saved a lot of energy if I had just remained calm and confident. For students starting off, I would encourage you to seek out advice from other people but also filter this advice and trust your gut instinct.
What did you learn about yourself when you became a student?
As a student, I think the process is incredibly introspective and personal. Inherently, the cerebral and individualistic framework within universities leads to moments of self-evaluation and recognition.
For me, being a student taught me a few key things. First, it taught me how to ask for help. I always have had a hard time admitting to personal struggles, particularly in academics. My own pride got in the way of my academic needs for a very long time. Ultimately though, by asking professors and classmates for help, I was able to succeed in courses that were challenging for me.
Second, it taught me that it is always possible to ways to incorporate interests into employment. Instead of having to work in jobs irrelevant to my career goals, I was able to find paid research assistantships and summer jobs in the fields of my interest. I worked part-time during the school year and full time during the summer. During the school year, my part time work consisted of paid research assistantships, which complimented my studies. During the summer, my work also complimented my studies. For example, I worked in a research group focused on analyzing think tanks and their position in policy creation and then in a hedge fund doing macroeconomic research. All of these part time and full time opportunities gave me transferable skills relevant to my career goals and provided new interesting perspectives in the field of International Relations. I would encourage any student to seek out paid internships like this on your campus before doing something that is not entirely relevant to your interests.
Third, I inevitably had some retrospective regrets. I wished that in high school, I had sought out opportunities to learn Russian on my own, through summer courses or pre-college programs. I knew from a young age that I wanted to learn Russian, but I just waited for college in order to start classes. Starting earlier would have been much better for me in the long term.
Finally, university taught me more about my voice and opinions in the classroom and research settings. I would say that a lot of women tend to not speak up for fear of making a mistake or judgement. I found that by showing up, being well informed, and speaking up, I could find my voice in a discussion. Solely based on my own experiences, I would say that I think women need to be twice as good in order to earn the same level of respect as their male counterparts. And as unfortunate as that is, it is ultimately worth the effort in order to have a voice in the discussion. I would encourage any female college student to find her voice by just leaping into a discussion.
What do you most enjoy about school?
Learning. As trite as that sounds, the best part of school is digging your teeth into a new subject area. It is like discovering an entirely new perspective every semester.
What are your current or future plans for employment or future schooling?
Currently I am a candidate for an M.Phil (a research Master's degree) at the University of Cambridge in England. After I complete this degree, I aim to begin a PhD program in political science. Ultimately, I aim to conduct both academic and policy research related to international relations, American foreign policy, American military and security, and great power politics.