"Financial hacks" that can really make a difference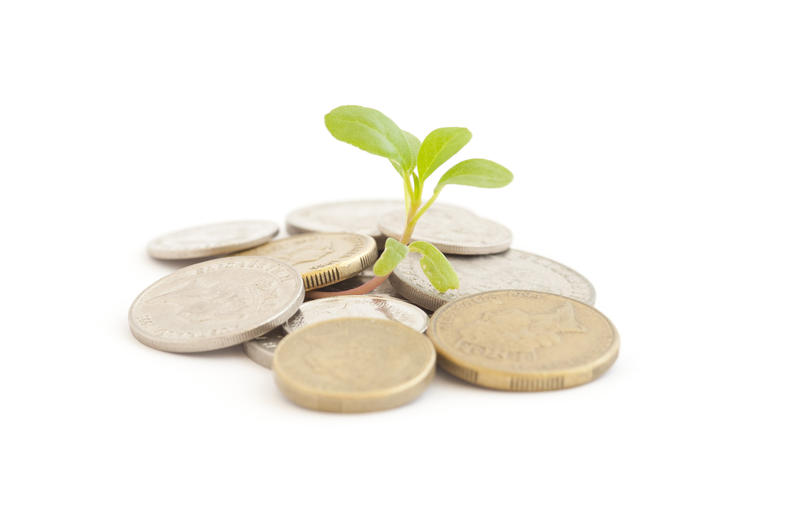 by Jonyce Bullock, CPA
As I was recently wrapping up our AMW series on financial budgeting, I was reflecting on ways to make a difference in our budget.  There are always the big ones that seem far away and hard to reach, like gaining a new job skill or changing your employment, but what I was interested in finding was a few small simple things you can easily do now that will really make a difference in your financial budget.
This month, I took the opportunity to ask others and research some ideas.  Some of these you probably already know and this will be a good reminder – while others may be new to you.  Each one is small, and may seem insignificant – but realize that saving even pennies a day can really add up.  Pick which one(s) will work for you and have fun growing your savings
Start small and build up for a year. If you save 1 cent today, 2 cents tomorrow, 3 cents on day 3, $1.01 on day 101 and on up until you save $3.65 on day 365 you will have saved $667.95 in a year!
The 2 liter dime challenge – Save every dime you receive and put it in a 2 liter bottle. At first this may go slowly, but you'll find yourself having fun with it and requesting dimes when you get change, or taking a walk around the mall parking lot looking for lost change.  A full 2 liter bottle holds approximately $550 to $700 in dimes
Use cash! Dave Ramsey teaches that using cash causes physical pain, while when swiping a card we actually register pleasure.  One friend told me "using cash always keeps me in check with my budget.  I know that sounds so juvenile, but I would swipe and swipe and swipe my card and not realize how much I was spending and also relying on my swipe tracker to keep my expenses.  Now with cash I have to enter all receipts, it's been a big change."
Collect all receipts and reconcile all of your accounts, checking, savings and credit cards.
Avoid going to the store without a list, stick to your list, and never go hungry
Always using bills when paying with cash, keep the change in a jar and then deposit the change into savings – the change adds up quickly
Not converted to cash yet – do the same thing no matter how you pay. Every time you purchase something round up to the next whole dollar and put the difference in your savings account.  For example if the grocery bill comes to $72.17 cents put 83 cents in your savings account.
Credit cards – Use this one with caution (see using cash above). If you use credit cards, subtract the balance from your checking account as you spend the money so you never spend more than you can pay off at the end of the month.  Do your research and find a good card with cash rewards.  Use the rewards to add to your savings account.
Have a meal plan – it will save you from expensive eating out and unplanned grocery trips. As one friend says " every time I go to the store I succumb to impulse buys….mostly chocolate….so making fewer trips saves me money."
Give – it may seem counter-intuitive but giving within your means (tithing, fast offerings, PTA, humanitarian, etc.) always pays back. Among other ways it helps, when we give to others in need we often want less and are more satisfied with what we already have.
If you receive a pay raise, put most of the raise into savings.
Make sure you use gift cards – it is estimated that over 1 Billion in gift cards are never redeemed each year. There are several apps available you can load your gift cards in and even be reminded when you are near a location you have a gift card for.
Set aside other amounts you receive such as bonuses or reimbursements. For example, I set aside 50% of any mileage reimbursement I receive and have been able to pay for all my car repairs with cash since I started this.
Attend free investment education meetings.
Try a budgeting tool such as YNAB: https://www.youneedabudget.com/
Give yourself a discretionary budget – you'll be happier knowing there is an amount you can play with each month
When shopping online check ebates.com before making a planned purchase. I've received over $150 cash back just by shopping through ebates first.
Switch your light bulbs from incandescent to LED. LED bulbs may cost you more up front, but can save you over $150 over its lifespan.  Multiply that by the number of bulbs in your house and it can really add up
Make sure your car tires are properly inflated each month. Deflated tires cause you to burn more gas.  Checking your tires each month and keeping them properly inflated not only will keep you safe, but also save you around $100 per year in fuel costs
Re-evaluate every single monthly bill. Has your cable or internet bill crept up over time, are you using all the features of your cell phone plan.  Make phone calls to your providers and find out if you are getting the best pricing for the services you actually need and use.
This is definitely not a complete list.  These are just a few things to get you thinking and started on your way to making changes that really add up.  Make it a game, have fun and challenge yourself to see how much you can save.
What are some of your favorite financial hacks?  Share what works for you in the comments!