Twin Desires: Motherhood AND Career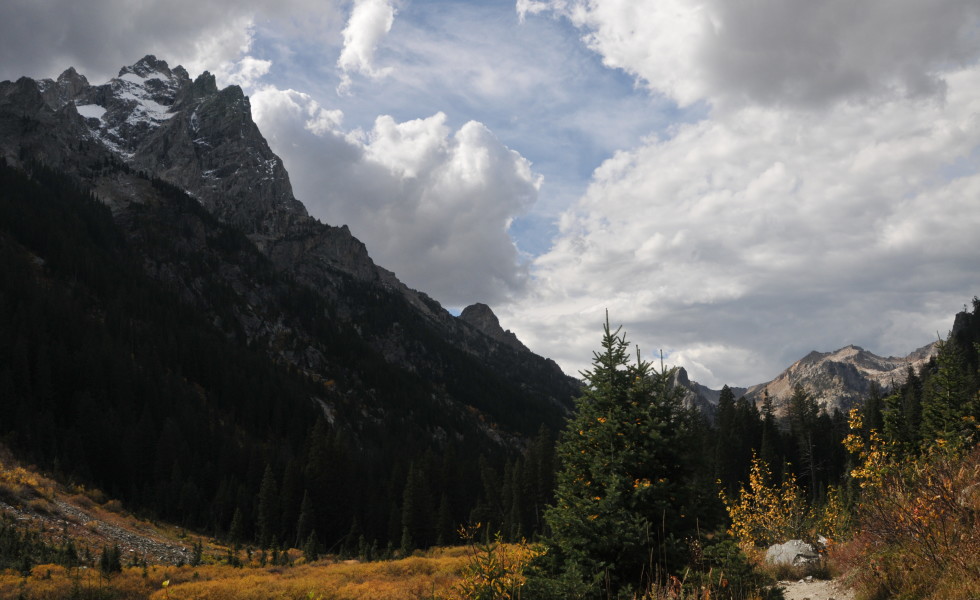 by Melissa Goates Jones
I grew up as the daughter and grand-daughter of aspiring Mormon women. My mother graduated with a bachelor's degree in communications and took a job as a professor at a community college. She planned on working just long enough to afford to buy a washing machine. But much to her surprise, she loved her job so much that she continued teaching long after her home was equipped with all the domestic appliances a "modern 1970s woman" could need, even going on to complete master's and doctorate degrees. My grandmother, who was never employed for pay, served faithfully as a seminary teacher for over forty years before successfully being elected mayor of her town in her sixties. My great-grandmother worked every day of her adult life at a general store and later in the office of her husband's plumbing company. Throughout all my life I was keenly in tune with an assumption that I would enter the world of work, and I had a firm desire to find a career that I would enjoy.
I was passionate about school, and while at BYU I became very involved with research in the field of psychology. I was frustrated with roommates' focus on finding a husband and considered it an act of rebellion to put even more effort into learning and education. In my most insecure moments I doubted that marriage and children were a part of my future, and so when graduation approached I boldly applied to prestigious graduate programs all over the country. My student ward bishop "counseled" me that if I went "out east" for graduate school I would be at risk of leaving the Church and becoming "too liberal." My parents were concerned that if I left BYU single I would never get married. Despite my own fears, my righteous indignation won out and I moved to the Washington, DC, metro area to attend the University of Maryland for my PhD in counseling psychology.
I loved the independence, challenge, and rigor of graduate school and planted my feet firmly on the path towards a career in academia. When I met my husband my third year of graduate school I was sure that my career path would not be deterred. A year and a half later when we had our first son, my graduate school advisors told me they were worried I would change my career plans. I scoffed and informed them that I planned to continue my career without interruption.
However, when I started to prepare for the requisite full-time, year-long pre-doctoral internship, I quickly realized that childcare for my son was going to cost more than I would earn during the year of my internship. We decided to move back to my husband' s home state of Utah to make use of family members who kindly offered to help with childcare. When I finished my degree, my husband was deeply invested in his career as a software programmer, and moving again for my academic goals would be a big financial sacrifice. The biggest surprise to me happened when, around this time, I found myself absolutely blown away by how much I loved being a mother. I expected that I would have children because that's what I "should do." I had no idea that being a mother would be something for which I felt a deep and disorienting longing. Suddenly I was faced with feeling like my interest and passion was split between two important and exciting opportunities. Like any hardworking Mormon woman, I put my shoulder to the wheel and made it my mission to find the "perfect" balance of work and family. Over the last twelve years I've had four sons. I've tried being a stay-at-home mother, working part-time, and working full-time, and I've found that elusive balance in none of those places. In my striving to find that perfect balance, I have discovered what, to me, was a huge epiphany. Maybe there is no perfect balance. Surprisingly, I rarely find this troubling but rather count it as the acceptable cost of being a woman with ambition and passion for both raising my family and enjoying an exciting career. The stress I feel at arranging carpools, throwing together dinner for my family, and struggling to prepare for that early-morning lecture after the kids are in bed has become a testament to the privilege I enjoy of being able to arrange my life around the things I care for the most. As I've discovered and embraced the challenges of being a working mother, I've felt a closer affinity with my mother, grandmother, and great-grandmother and the challenges and blessings they likely experienced as aspiring Mormon women.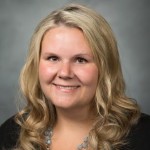 Melissa Goates Jones was born in Lethbridge, Alberta, Canada, and attended BYU before getting her doctoral degree in Counseling Psychology at the University of Maryland. She is a licensed therapist with a private practice and an assistant professor of Psychology at BYU. She has been married to Marshall Jones for 13 years and has 4 rambunctious sons.