How Volleyball Helped Shaped Me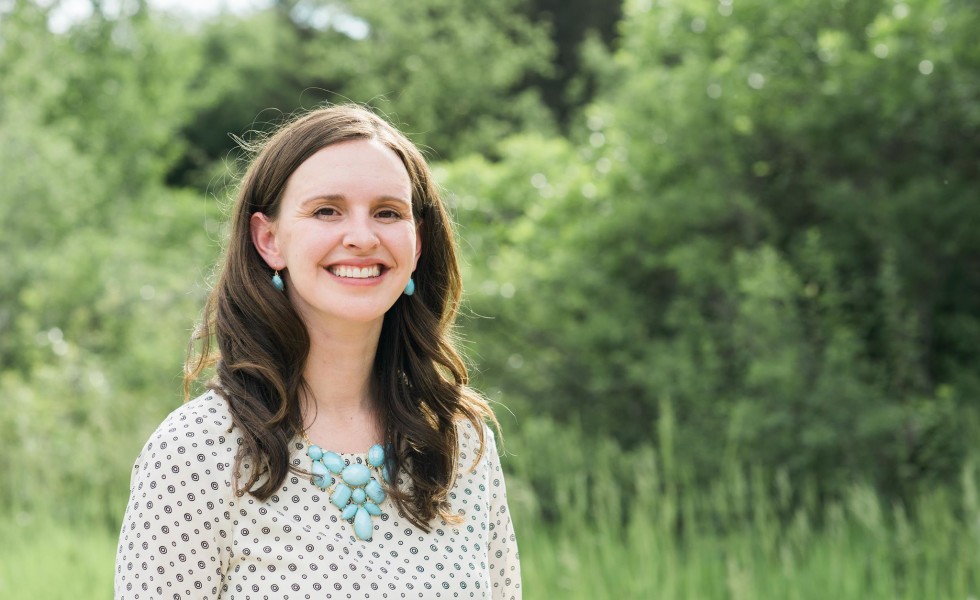 by Lindsay Chaney
I started playing volleyball through my city community recreation center in fourth grade. I fell in love with the sport. In sixth grade I started playing club volleyball (competitive teams). Playing volleyball became my identity. Through junior and senior high school, six months out of the year I would spend my weekends at large volleyball tournaments either in the region or traveling out of state. My summers were filled with playing on high performance teams. This left little time for other hobbies, sports, or jobs. As a freshman, I made the high school varsity team – our ninth grade was housed at a junior high across town requiring me to leave school early, get shuttled across town, and take my last classes of the day at the High School. Our high school volleyball program was top ranked in the state, and we became state champions my Junior year, and always placed in the top five throughout my high school career.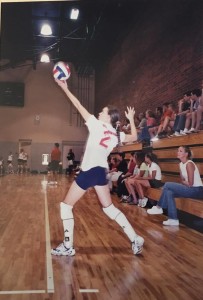 Despite my love and passion for the sport (and all of the time it consumed), I always had high academic aspirations. As a high school athlete, I had two goals: 1) make academic All State (top athletes in the state who also excelled academically) and 2) get an athletic scholarship and play college volleyball. I was devastated when I missed the first, my 3.98 GPA (a little low due to a B+ I received that semester in an online health class) was 0.01 points away from earning that designation. The latter I achieved by playing at Snow College (2-year Junior College in Utah). I learned from watching older athletes to find a school to play at that I would also want to attend academically. I saw too many athletes go off to random schools to play volleyball that ended up getting extremely home sick and returning, or getting injured and no longer being able to play and hating the school. Snow College was somewhere that I could play at (I wasn't quite Division I material) and that I could see myself attending academically (although I had my reservations, see below).
I actually thought I would hate living in Ephraim, Utah. I am a city girl that grew up in the suburbs. A town with only one stop light and more turkeys and sheep than people frightened me. I thought that I would go to Snow for a semester, maybe a year, then transfer. But I loved it there! I loved the school's sense of community. My professors knew me by name and cared about my success on the court and in the classroom. You don't get that at every school. I fell in love with the outdoors of Sanpete County, taking classes in back country skiing, rock climbing, backpacking, and kayaking. I thrived there. Yet, when graduation came, I didn't even walk. To me an associate's degree was just a step on the pathway, hardly an achievement to celebrate (not to down play this accomplishment for others; it really is an accomplishment worthy of accolades). I had many more degrees to pursue. I was offered a position to walk-on and play volleyball at Utah State University (the school I was planning on transferring to). But to me, I wasn't excited about sitting on the bench at a Division 1 school to say that I played there; I wanted to focus on my school work. I wanted to be a biologist.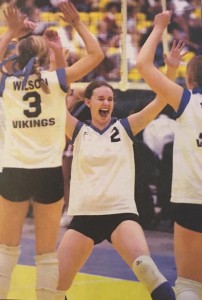 Playing volleyball really helped me stay grounded. Although it took a lot of time, I found that my study habits were better during the season when I needed to organize and prioritize my time. Volleyball taught me the skills of being a team player and leadership. Volleyball helped me hone my hard-work ethic. Also, as a natural introvert, volleyball gave me a community that supported me and gave me a sense of purpose and a place where I was valued. My participation in volleyball also helped me grow stronger spiritually – although I missed going to church many Sundays during traveling tournaments, or YW's activities due to practices, or girls camp for summer high performance teams – my conscious effort to balance both these areas of my life and to hold my high standards regardless of my team's choices helped me become spiritually stronger than I would have otherwise. Today, now that volleyball isn't an integral part of my life and I am busy with my career and family, volleyball has served me again by providing me a place to escape. Playing in adult recreation leagues, pick up, or adult day tournaments has provided me an opportunity to exercise and once again find social support. Those are two things that are desperately needed in my busy life.
This fall I am returning to Snow College. I will be joining the Biology faculty as an Assistant Professor. Once again I am nervous about moving to a town with more sheep and turkeys than people, but I am excited to be a part of that great community. In many ways this a dream come true. There are many things that I can attribute my successes in life to, and my participation in volleyball is one of them.
Lindsay Chaney is an evolutionary ecologist, outdoor enthusiast, volleyball player, wife, and mother of two. She received her Associates degree at Snow College where she was captain of the volleyball team, a Bachelor's degree from West Virginia University, and a Ph.D. from the University of Cincinnati. She will be joining the biology faculty at Snow College this fall after finishing up a postdoctoral research position at Brigham Young University and the US Forest Service.