Girls' Sports Participation Series: Part I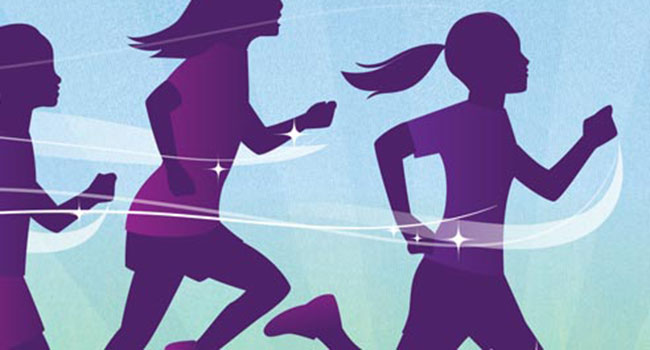 Over the next several weeks, we're featuring stories of AMWers who participated in high school and college athletics–and women who are still participating in athletics as adults. If you're interested in sharing your story, email us at amw@aspiringmormonwomen.org
Joanna Bell Hadlock
As I look back on my life, I'm reminded how much participating in sports shaped who I am today. School didn't come easy for me, and I socially struggled at times. I was also the only girl in a family of super competitive brothers, and a bit competitive myself. Swimming and playing water polo leveled things. It was an outlet for school, family, and general frustrations.
Playing water polo taught me how to be a good winner and a respectful loser. It taught me that you don't always have to speak to be heard. It showed me that success is defined in many different ways and doesn't happen overnight. Goals are important and becoming something great takes time and is filled with some disappointments along the way.
Playing on a team taught me patience, respect for differences, and you don't have to be Best Friends Forever to create a winning team. It's about utilizing people's strengths and helping others with their weakness.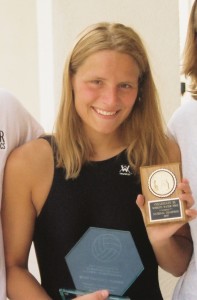 Water polo provided instances to contribute to the overall success, on a small and large scale. It provided me multiple situations to live in the moment, obey my instincts, and realize that I have the power, inner strength, and commitment to lead a team.
It also put me in situations that required me to rely on the Lord and be OK with whatever the outcome, no matter how bad I wanted to win or how much I felt like I deserved something.
I often think about a specific game I played in college. I attempted to score over 15 times. I was usually a consistent scorer, but this game was different. I was off and no matter what I did, I wasn't able to score. I was frustrated, discouraged, and demoralized. My coach took me out of the game for a break. I plopped myself on the pool deck and started to pout. I mumbled, "No need to put me back in the game. I have nothing to contribute." I remember as if it was yesterday. He looked at me straight in the face and said, "That's fine, but decide now if you want to be the leader of this team. And if you do, get back in the game and prove that you can lead this team, even if you can't score."
That moment was a pivotal point for me. I had a choice to make right then and there on the kind of player and leader I wanted to be at the collegiate level. I have often found myself in similar situations like this throughout my life. I'm in the moment and have a choice to make. What kind of person, mother, friend, or employee do I want to be?
Playing water polo allowed me to shine as a support player, but developed me into a leader. It taught me that I could do hard things, overcome physical and emotional hurdles, and if I wanted something bad enough, I could achieve it with hard work.
Joanna is a wife, mother of two very active and fun kids, working professional, and former water polo player. She graduated from the University of Redlands in Elementary Education and has a Master of Education degree in Curriculum and Instruction. She is currently a program manager for an educational company and manages a teacher-training website. In her free time, she enjoys spending time with her family and friends, doing quick and easy crafts, watching her kids play sports, and date night with her husband.
Megan Whitlock
I played varsity basketball and volleyball in high school and then on intramural teams in college. When I was younger, I knew sports were giving me confidence. Anything you work hard on and improve at gives you the confidence of skill. It gave me confidence to try new things and hope to get through tough times for my family during those teenage years. I have always cited sports as a building block in my life, but as I have gotten older, I have been able to label those benefits more clearly. As I continue to play on differing levels, with different teams, I notice how much being on team sports has shaped my professional abilities.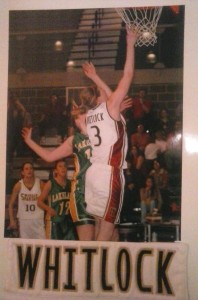 I have learned from incredible team captains and coaches both good and bad ways to build a team. I am starting to pull from those examples for my career teams. I find myself in leadership roles in many spheres and I am so grateful for the experiences I have had in my sports. Without that experience, I would be tempted to accept the leadership role as more of a managing role with delegation and authority. Instead, I know the need for collaborative plans, for ownership of tasks, and for personal relationships with the whole team. I also understand what differences individual performances can make and how knowing how each player is motivated helps. I have also learned how to define success for each game. My volleyball team has lost for three years, but somehow we have remained positive and even more—six strangers have come to love each other. When one of our teammates had a miscarriage, we pulled around her even though it had nothing to do with volleyball. The tasks and objectives may change, but the process of becoming a unit is applicable to almost every important facet of my life—personal and professional included.
Megan is a recent graduate of the University of Utah's Master of Social Work program. She is working at the Redwood Health Center in a pilot program to include social workers in community clinics. Megan has diverse skills and hobbies including sports, music, aunthood, sewing, and design.