Interview with the Editors of Women & Mormonism
Posted on August 2, 2016 by AMW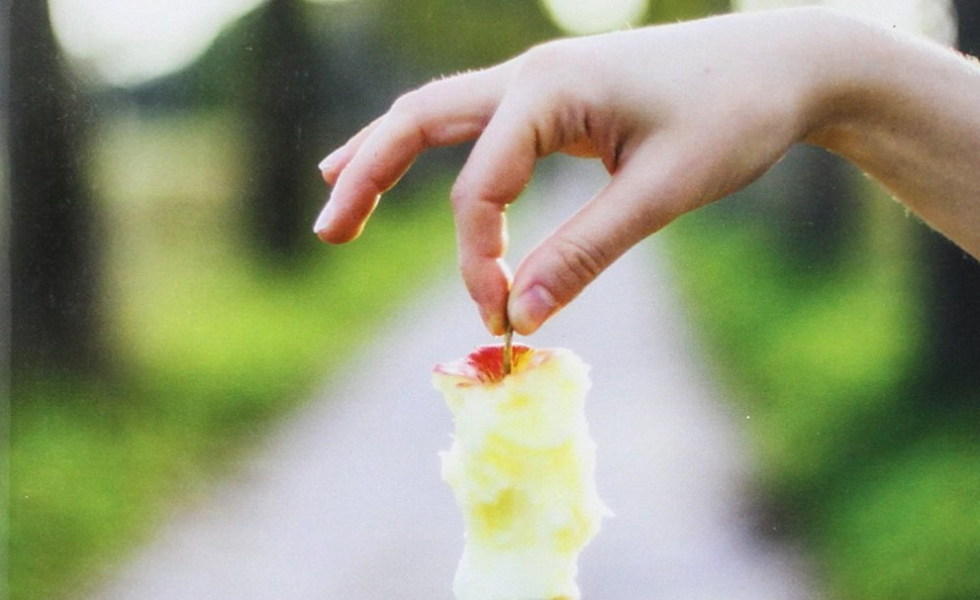 with Naomi Watkins
Kate Holbrook and Matthew Bowman's edited volume, Women and Mormonism: Historical and Contemporary Perspectives, offers essays about how Mormon women have experienced and expressed their agency within and beyond institutional church structures–a topic that is incredibly germane to the Aspiring Mormon Women community. As Dianne, Heidi, and I presented at the Sunstone Symposium this past Saturday, AMWers are taking charge of the Mormon women narrative as they exercise their agency to aspire educationally and professionally. Women here grapple with how LDS church institutional counsel about women's work and education and their own personal revelation meld and mesh together. For some, they may view these two sources of direction to be in conflict. For others, they see how the two can comfortably co-exist by placing priority on personal revelation over institutional revelation.
These choices mirror what former Exponent II editor-in-chief, Amy Evans Hickman, writes in her essay. She says, "For some women, personal experience and belief confirm cultural demands. These women experience a harmonious marriage between institutional and cultural expectations with their own personal revelation and lived experiences. But for others who face choices or circumstances that may not complement those institutional and cultural expectations, a tension is exposed–is it more faithful to adhere to the cultural script, or to privilege personal promptings and divine revelation?" (302). I love that AMWers show up here to not only work through that tension for themselves, but to support other women with their grappling, too.
While reading, I appreciated the opportunity to use the essays as a means to considering and reflecting on how I have exercised agency in my own life. And most importantly, I appreciated the opportunity to glean understanding into how women who are unlike me in time or place or circumstance made (and continue to make) choices in their own lives. Doing so makes helps me better support women who make choices that are vastly different from my own.
Below, Kate and Matt answer a few questions about their book and process.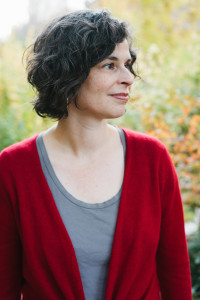 Kate Holbrook is manager historian of the Women's History team at the LDS Church History Department. She is co-editor of The First Fifty Years of Relief Society: Key Documents in Latter-day Saint Women's History and the forthcoming At the Pulpit: 185 Years of Discourses by Latter-day Saint Women.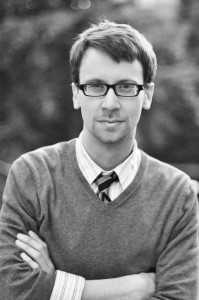 Matthew Bowman is associate professor of history at Henderson State University, and the author of The Mormon People: the Making of an American Faith (Random House, 2012) and numerous articles on Mormonism, American liberal and conservative Protestantism, and Bigfoot.
NW: The book was borne from a conference that you both organized in August 2012 entitled "Women and the LDS Church: Historical and Contemporary Perspectives," and the book includes essays from this conference plus additional solicited contributions. Despite the general title, the included essays focus on Mormon women's agency. Why the focus on this central theme?
MB: We picked 'agency' as a theme for two reasons.  First, American history more broadly has paid increasing attention to the idea; work on slavery by Walter Johnson, for instance, or on religious women by Catherine Brekus and Phyllis Tickle have shown us that questions of agency are far more complicated than simply institution versus individual. There are multiple ways in which women have understood and exercised their own agency. Second, that point is particularly relevant for Mormon women, who have historically often been treated as prisoners of institution.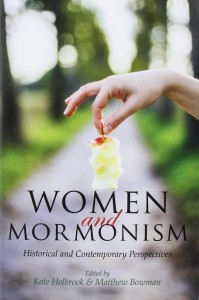 NW: One of the features that I appreciated about the book was the diversity of voices and perspectives. Share a bit about this spectrum and what you hope it offers readers.
KH: Diversity in approach was an important part of our efforts here. Each contributor's method (sociology, history, psychology, oral history, personal essay, etc.) has particular strengths in illuminating Mormon women's experiences, and each method also has shortcomings. We think that considering the topic in myriad ways helps to compensate for the blindspots that are inevitable when you take a single analytical approach.
MB: If our guiding theme was the diversity of agency, it seemed important to find women who could speak to that question in a multiplicity of ways. I am particularly proud of our efforts to recruit writers to examine not simply American Mormonism, but Mormonism all over the world. Americans often tend to assume that our experiences with issues like race and gender are universal; the international essays show, I think, that this is far from true.
NW: Of the women's stories and experiences shared in the book, which one stands out the most to you personally? And why? (And, no, you can't pick women from your own essays).
KH: I can't limit my favorites to five, let alone one. I do think that Melissa Inouye's chapter provides both rich insight into the experience of Mormon Asian women in the United States and a reminder that studies of Mormons are grievously incomplete when they leave out immigrant experience. Kris Wright uncovers women's contributions to Mormon ritual with profundity and eloquence.
MB: I was particularly struck by Quincy Newell's essay on Jane Manning James. As Quincy asks, in paraphrase, why would this African American woman in the nineteenth century stay within an institution that indeed marginalized her for reasons of both race and gender? She was not allowed to participate in temple worship and experienced a great deal of other discrimination. But she found ways to exercise her sense of agency and lead as fulfilling a life as she could. Her answer is not everybody's but neither are other peoples' answers hers.
NW: The essays tend to be either about historical Mormon women or contemporary Mormon women. But how do you see an interplay between past and present? For example, do you see contemporary Mormon women drawing on examples of agency exercised by Mormon women of the past?
MB: The goal, I think, was to show that there is no single vector by which women should measure what agency is. This is not to deny that there are institutional restrictions upon female agency, certainly; of course there are. But it is to say that there are a variety of responses to that.
KH: I think familiarity with history often spurs new thoughts about what is possible. Belle Stafford's knowledge of Relief Society history led to construction of the Relief Society building in the 1950s. The Daughters in my Kingdom project led Julie Beck to redefine and emphasize the Relief Society purpose statement in 2010. My own research work has created in me a deep hope about what Mormon women will continue to accomplish.