The Student Record: Lucy, Civil & Geotechnical Engineering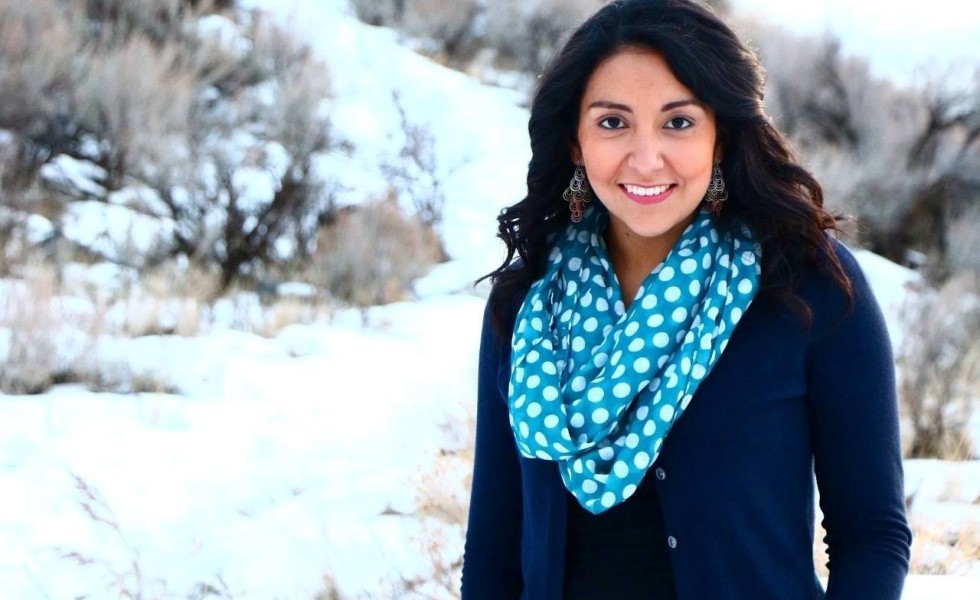 Name: Lucy Astorga
School/University: Brigham Young University
City/Location: Provo, UT
Major/Field of Study: MS in Civil Engineering with emphasis in Geotechnical Engineering
Marital status/children?: Single/ no children
What led you to the program that you are currently pursuing or have completed? Why did you select this major or field of study?
Choosing my current major was not something that I always knew I'd like to do, but opportunities and exposure to the field of engineering helped me get there. I originally wanted to become an architect. Over time I realized that I loved math and physics, and even when there's some of that in architecture, I found that civil engineering would give me more opportunities for the structural design of a building and not just the aesthetics. My decision was partly influenced by what my dad did. He also received a degree in Civil Engineering in Guatemala and currently works for the Church as the Physical Facilities Manager for the Central America Area. It was when he had the opportunity to become more involved with temples that I realized that I wanted to do the same.
After considering my options for where I would attend school, I decided that there was a really good school at home in Guatemala that would give the education I was looking for. In the process, my dad suggested to apply to BYU. I am very close to my family and the idea of leaving home for college was not something I had ever thought of. It is obvious what happened after that and I ended up in Provo, Utah. I spent the next four years completing my bachelor's degree in Civil Engineering, with a mission on Temple Square in the middle.
After the mission, I had the opportunity to get involved in doing research for a professor and I found that I had an interest in a branch of Civil Engineering called Geotechnical Engineering. Not too many people know about this one, but it deals with all the aspects of the construction of a building that people don't see like the soil, foundation design and many other cool things in preparation for what we build. As I completed my undergrad an opportunity to stay to get a Master's degree arose and here I am! I've got just a few more things to add to finish my thesis and hope to be defending it in about a month.
An important motivator to get into geotechnical engineering was the element of earthquake engineering and design. Guatemala is a very seismically active area and even though I have never experienced a devastating earthquake in my lifetime, I have close family members who have. In 1976 there was a devastating earthquake that killed thousands of people and destroyed about 40% of healthcare or hospital buildings. Thousands of people lost their homes and my father as a teenager was fortunate to have his house be one of few that remained standing on his block. I know that what I am doing can save lives just like doctors can do in the emergency room.
What feedback did you receive from friends, families or acquaintances about your schooling?
My family was always very supportive of my decision to become an engineer. My dad was always happy to answer my questions and this being a male-dominated field, he asked several times if I was sure this was something I wanted to do. He didn't do it trying to infer that I wouldn't be able to do it, but he wanted me to be aware of what a life in this field would be like. I am happy to say that at any point I felt pressured from my family to do what I chose to do or do something else. They were supportive of attending college and that was all that mattered.
Many have supported me along the way. Besides my parents and close relatives, I was mentored countless times by faculty in my department. They always saw my potential and pushed me to things that I never imagined to do. I am a Hispanic female doing Civil Engineering in a second language. I never thought I would be where I am, and I owe it to all those people who thought I could do it.
What advice would you give to a student pursuing a similar course of study?
I would advise students considering engineering as a major and future career to give it a chance. Too many drop out after taking the first class. Things take time and, although this is one of the hardest things I have done in my life, I have to say that more than being smart and loving math, what is more important is your willingness to work hard. There is always help available. Fellow students that might understand the material better than you can help, but taking the opportunity to get to know the professor and seeking to talk to them during their office hours is what really made the difference for me. Professor teach because they love and want to help students. They could be out in the field and work as engineers, but they chose to leave that life to teach so students should take advantage of having such great resources at hand.
Probably the hardest thing to balance as an engineering student is the social time, school, church and health. They are all important, and I found that when I put God and my church callings first, things always worked out. It is important to be diligent and organized, but taking time for the people I cared most about really made the difference and I found that I was productive with the time that I had to work on school stuff and work.
Lastly, I am runner. I need a run to have my day go smoothly. Exercise has always been an important part of my day and I would advise anyone trying to get in the habit to just do it. Find what you enjoy and stick to it!
What did you learn about yourself when you became a student?
I learned so much as a student. The first thing was to ask questions. Asking questions is the best way to learn. At the beginning it was hard because I didn't want to seem dumb, but then I realized that many others were wondering the same and they were glad someone asked. There's never a silly question to ask, it is just silly to never ask when you do have one.
I also learned that opportunities are there for those who seek them. I had the opportunity to have an academic scholarship for most of time as an undergrad, later I realized that keeping up my GPA to continue to qualify for the scholarship was a real challenge. I found that there are hundreds of other scholarships that you can apply that are given based on other aspects, like your involvement in clubs or other student organizations.
Research was definitely something that changed my college experience. I would recommend it to every to everyone. Regardless of planning to go to grad school or not, research helped me find real life application to what I learning in class, without having to commute to a job or internship. It taught me so many skills and helped me better communicate complex concepts to an audience that might not familiar.
Surprisingly, my gender made no difference in my college experience. I was treated like everyone else and more often than not, having a female perspective or input in a group project was always welcomed. I think that most women limit themselves by categorizing themselves of what a woman can and cannot do. I think that as hard as we are on ourselves if we set our minds on something we can accomplish it.
What do you most enjoy about school?
There are many things that I have enjoyed at school, but I have mostly enjoyed those moments when I have been able to learn something that I can see real life application right away. I've had many opportunities to serve and learn from people who have dedicated their lives to service through their acquired skills.
I have loved the diversity. As an engineer you might think that we don't really interact with people from other majors. Part of it might be a little true, but I made a personal rule to every semester enrolled in what a called my "fun" class. This didn't mean that my engineering classes weren't fun, but I wanted to try something new. I took dance classes, learned different sports, and recently I was in a positive living class. These always provided me with opportunities to meet people outside of engineering and learn something new that helped me with life balance.
What are your current or future plans for employment or future schooling?
As I finish grad school, I have been blessed with some job offers and I will possibly end up in Seattle or South Carolina. It is a time for big decision, but I am grateful for the opportunities I have been given. Eventually, once I have acquire the knowledge, skills, and funds, I want to work on projects in Guatemala and help better our infrastructure. I owe it to my people and I know that engineering practices there can be better and it is my responsibility to give back.