Running Across America: Keila Merino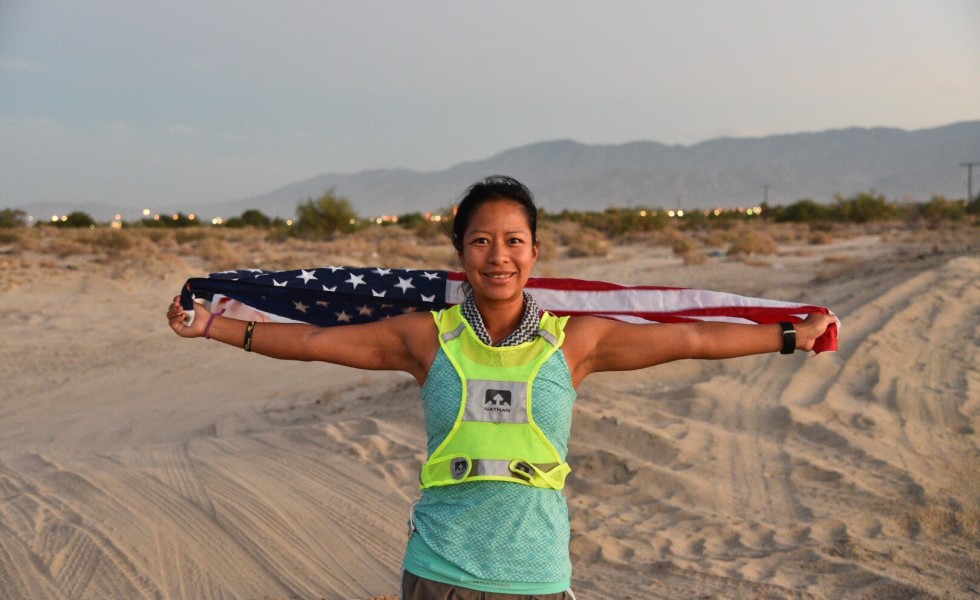 with Naomi Watkins
By the time you read this article, Keila Merino will have already completed 5 days of running an average of 50 miles per day towards her goal to claim the Guinness World Record for the fastest run across America. She's attempting to run from Los Angeles City Hall to NYC City Hall in less than 69 days beating the record set in 1978 by South African, Mavis Hutchinson, the first woman to run across the United States.*
Keila is a New York City elementary school teacher who immigrated with her family to the United States from Mexico at the age of nine. She found her path through running and is now one of the top ultramarathoners in the country, regularly placing in the top three of 50-100 mile races. Her pursuit of the world record is not only a personal goal but is also a way to raise awareness and funds for New York Road Runners' flagship free youth running program, Mighty Milers. Keila is a running coach for the Mighty Milers and sees the benefit of exercise, goal setting, and persistence not only in her own life, but in her students' lives as well.
The night before starting her run from Los Angeles, Keila was generous to answer a few questions about how spirituality and athleticism have influenced her life.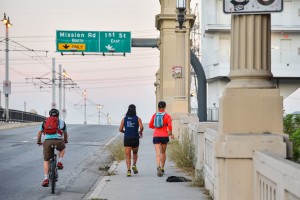 Feel free to follow Keila's run in real time, learn more about her cause at her website, or receive updates via Facebook.
Donations to the Mighty Milers on behalf of Keila's run can be made at https://www.crowdrise.com/team-keila
How does your sports participation enable and propel you in other areas of your life?
I've participated in a variety of sports. I play soccer and cycle in addition to my first love, running. And my sports participation has taught me two things. First, I've learned to set obtainable goals in my life—obviously sports-focused goals, like running across the US—but also in regards to my teaching, for example. I'm always trying to improve my teaching, especially as I have new kids, different routines, each day is so very different. I like to set obtainable goals, work on accomplishing them, reassessing, seeing progress, and becoming a better person. Second, I've learned about the importance of perseverance. When I'm running 50-100 mile races, I really have to embrace the moment that I'm in. I really need to be present. There will be down moments, but I know that these down moments only make me stronger, that I can power through them, and eventually they will become easier. I also know that they don't last forever, that there is an end to them.
How does personal revelation and spirituality play a part in all that you do?
I've been praying a lot these past few months. I've been training physically and mentally, and yet, even with all of that preparation, there are still so many unknowns, which means that I really need to rely on faith and prayer—not only my own prayers, but also the prayers of others. So my spirituality is at the center of what I do and hope to do.

What advice and encouragement do you have for other LDS women?
I'd tell LDS women to not be afraid to make a goal and to include God in that goal. I decided to move to New York City because I had always wanted to live there. I found a job, booked a one-way ticket, but I didn't have a place to live until the night before I was to leave. And I found that apartment through a high school friend's older sibling. Things work out in ways that you wouldn't or don't believe.
How do you embrace your ANDs?
I'm an ultrarunner and a coach and a sister and friend and soccer player and cyclist and a daughter and teacher and traveler and a New Yorker.
*Interestingly, Mavis Hutchinson joined the LDS Church in the late 1970s.
Photo credits: Dave Wiskowski