Voices from the Past: The Wage Gap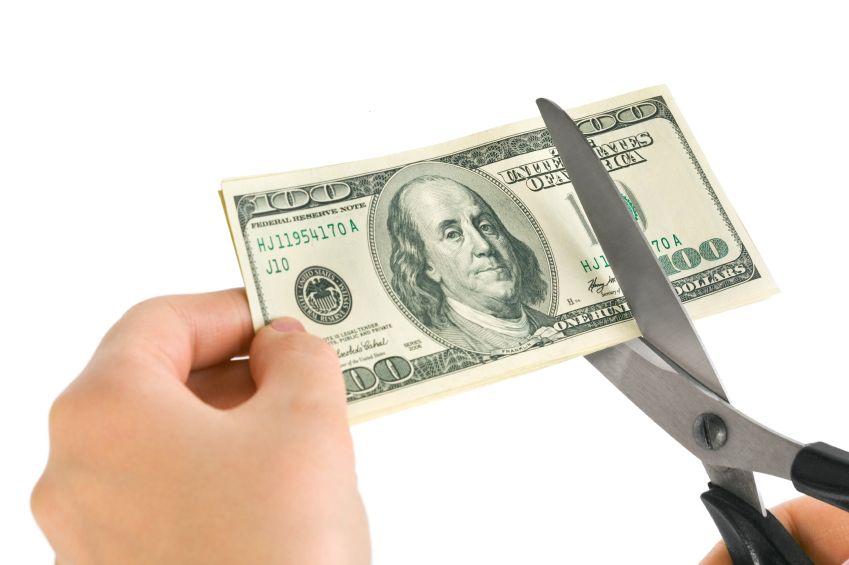 by Brooke Nelson Edwards
The New York Times recently published a piece titled, "As Women Take Over a Male-Dominated Field, the Pay Drops." The article proposed that the reason "[w]omen's median annual earnings stubbornly remain about 20 percent below men's" is because companies simply don't value work as much when it's done by a woman. Even when it's the same work. Janitors make more than maids and housekeepers, male doctors make more than female doctors, IT managers make more than HR managers, etc.
The findings weren't based on anecdotes or perceptions but hard facts gathered from one of the longest studies ever on the subject—more than 50 years of data. The findings also controlled for "education, work experience, skills, race and geography." Over and over, in a variety of fields, the more women joined a profession, the further the wages fell. For example, "the job of ticket agent . . . went from mainly male to female during this period, and wages dropped 43 percentage points. The same thing happened when women in large numbers became designers (wages fell 34 percentage points), housekeepers (wages fell 21 percentage points) and biologists (wages fell 18 percentage points)."
But the opposite happened when more men decided to join a certain field. "Computer programming, for instance, used to be a relatively menial role done by women. But when male programmers began to outnumber female ones, the job began paying more and gained prestige."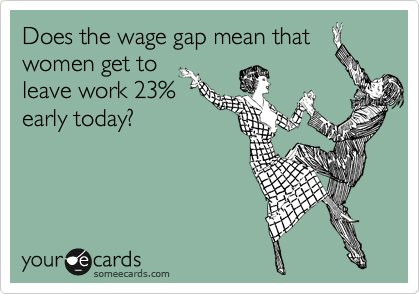 While the study reported in The New York Times only went to the 1950s, these findings would have come as no surprise to the women of the early LDS church who lived and worked a century earlier. In the Relief Society's magazine, the Woman's Exponent, this line appears in the "Facts and Figures" column: "Nevada pays her male teachers $110.75 per month, and her female teachers $92.16. Louisiana pays respectively $112 and $76." Teaching was rapidly becoming more accessible to women as a career choice in the late 1800s. But as more women earned their teaching certificates, the wages fell. As wages fell, fewer men participated, and the cycle kept repeating.
In another Woman's Exponent edition, a column from the Journalist on women working as typesetters was reprinted. In it, a woman reports that she was offered between $8 and $12 a week for a job that she had been able to earn $15 and $20 a work for previously. "I asked if women were preferred for any other reason than their cheapness, and was informed that they were steadier, more reliable, neater and more conscientious. This being the case, it seemed to be even more unjust that they should receive so much smaller pay. The employer, however, didn't help me out any in this particular. He simply gave me that ancient story about a man having a family to support and a woman's being able to live cheaper. In union offices, of course, the rates are equal, but as a rule you don't find many women employed in those places."
The wage gap was apparently as real and as frustrating for LDS women in the 19th century as it is for LDS women in the 21st. With a growing territory to support, and then a new state economy to build, the financial contributions of women were absolutely essential to keeping individual families as well as the growing Mormon community afloat. The encouragement from leaders to take on the roles of housewife and "stay at home mom" was still a century away for LDS women. Instead, women were not infrequently instructed at various points in early church history to take charge of some project or new industry in the area. For example, in one address, Brigham Young spoke at length about the tens of thousands dollars the Saints were spending on printing school books and other paper materials. So he charged the women with learning to typeset and to book bind. He went on to say, "What work is there about that that a woman cannot do? She can write as well as a man, and spell as well as a man, and better, and I leave it to every man and woman of learning if the girls are not quicker and more apt at learning in school than the boys. It is only occasionally that a boy is met with who will keep up with the girls in learning reading, writing, spelling and grammar; as a general thing the girls will go ahead of the boys in these branches, and yet we are told they are not capable of doing these light kinds of work, such as I have mentioned. Shame on the boys, and shame on the great big, fat lazy men! Let these women go to work." [1]
The large majority of women contributed to their household income by working alongside the rest of their household in agriculture or other home or farm-based businesses that sold foods and goods, as well as services like laundering or sewing. They were essentially self-employed, working the kind of hours that anyone today who is self-employed knows well. One Utah woman, Christina Oleson Warnick, "described her dizzying list of tasks that included digging irrigation ditches, plowing, planting and fertilizing the land, shearing the sheep, cutting hay for the cows, and spinning yarn and weaving cloth." [2] And that was in addition to all of the domestic and personal tasks that no doubt awaited her when she returned home from work at the end of the day—caring for children, cleaning her home, cooking meals, and doing laundry. In addition to earning income for services and goods, an additional 15% of early LDS women worked in professions where they reported to someone else as their boss—as bookkeepers, nurses, sales clerks, etc. This was still a time in the church when husbands might be called away for missions or other church service for months at a time, and so women needed to be financially, as well as emotionally and spiritually, self-sufficient. With so many of its women working for pay, it is no wonder, then, that the Relief Society was rightly concerned about fair wages for work and compensation for goods and services.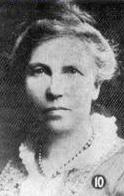 At the General Relief Society Meeting, held in April 1913, Sister Annie Wells Cannon, Stake Relief Society President of the Pioneer Stake and member of the Utah Legislature, was invited to give a talk entitled "Women in Social Service." Her remarks included celebration of the great strides women had made in recent decades. She noted wryly, "Woman has always had one opportunity—the opportunity to work; this one thing has never been denied her. Man has never considered that she was out of her sphere when she toiled in the fields and factories; he has never criticized her leaving her home for any kind of drudgery; but when she began to enter into the professional field and when began to compete with men in the great work of the world, she was reminded that she was going out of her own sphere and was neglecting her home." Sister Cannon remarked that women should ignore such attitudes, remember that "the key was turned for woman by the Prophet Joseph Smith" and that women have a place in both the work of the Lord and in the world that can be achieved by turning their eyes to "education and to general development."
Sister Cannon then went on to say, "There have been women in our State legislature . . . all deeply interested in such legislation as would help to uplift and benefit humanity. Some of the social legislation worked for was secured, and while some failed, it was only the beginning of a campaign for better things which will be ultimately successful." In addition to rescuing the juvenile court system from demise, "[a]nother measure for which are all pleased is the minimum wage for women. Utah is the first state to establish this law. The least wage that can now be paid a girl apprentice over sixteen, is seventy-five cents a day, or $4.50 per week. Much was said against this law by paid lobbyists, and it was predicted that it would kill home industry. This same prediction was made two years ago with regard to the nine-hour law, but no evil result has so far been seen."
Sister Cannon stated that elected officials in Chicago had been trying to resolve the same problem. "They have found that women do not receive a living wage and girls sell their souls to live. They feel that it is beyond them and have appealed to President Wilson . . . . All thinking people may know that something is materially wrong when 95% of the profits in a manufacturing business goes to the manufacturer himself and only 5% goes to the workers—the people who make the business and put their whole lives into the work. It is a great satisfaction to know that a woman deputy is to be appointed in the State department of Immigration, Labor and Statistics, and this seems highly appropriate since 99% of the employees in the state, aside from mining, smelting, and railroading, are women."

I admit I have a small twinge of envy when I think about a Relief Society General Conference that includes an update from an LDS legislator, also serving as a stake Relief Society President, on the progress that Relief Society sisters are making in impacting and supporting legislation that would reduce the wage gap. Today's updates would certainly be different given the global, rather than purely local, reach of the Church. But the wage gap is a global problem, with the World Economic Forum stating that if we stay on our current trajectory, it will take another 118 years to close. In other words, my great-great-granddaughters may one day read articles about the wage gap in 2016 and sigh, just as I did when I read about the wage gap in 1870, because they, wherever they are, are still making just 79 cents on the dollar.
Brigham Young, Journal of Discourses, Vol. 16, Discourse 4; available at https://journalofdiscourses.com/16/4
Paul Reeve, "19th-Century Utah Women Spun Yarn and Also Dug Ditches," available at http://historytogo.utah.gov/utah_chapters/pioneers_and_cowboys/19thcenturyutahwomenspunyarnanddugditches.html