Entrepreneur Feature: Michelle McCullough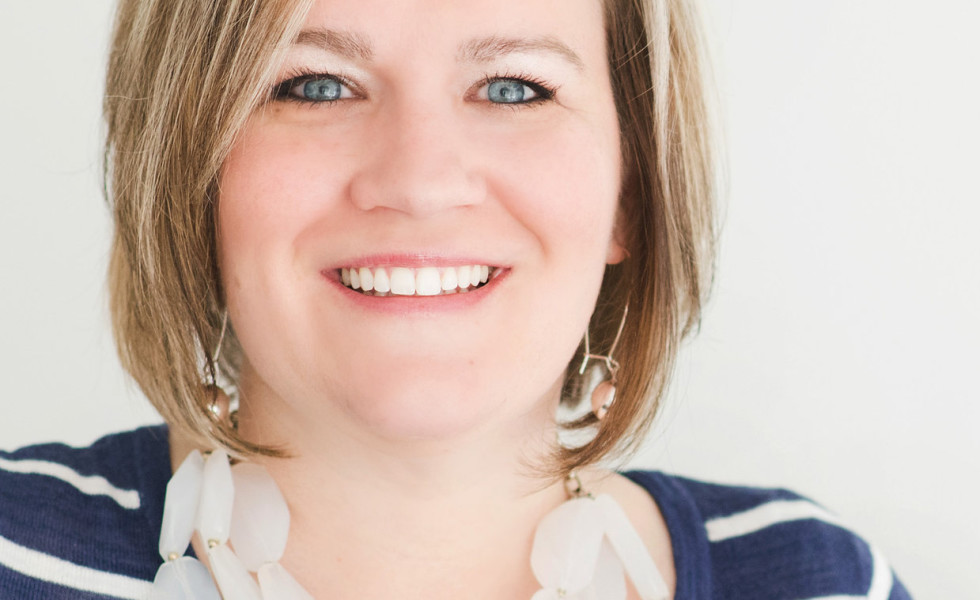 Michelle McCullough started her first business (Doodads Promotional Products) when she was 19 and currently runs three companies including consulting businesses all over the world. A seasoned speaker, Michelle teaches success principles and leadership insights that help boost employee engagement and higher performance. She also loves to speak on what she calls The Social Media Blueprint for Small Businesses.
In addition to running her own consulting businesses, Michelle is the managing director for Startup Princess, listed by Forbes as "One of the Top 10 Resources for Women Entrepreneurs."  She's worked with top brands like Visa Small Business, UPS Store, AWeber and more. She's spoken for the Air Force Reserve, Goldman Sachs and Ancestry.com, among others. She's been featured in entrepreneur.com, in the 40 under 40, Fox TV, and has been interviewed for television and radio over 100 times. She was recently named in the Top 100 Small Business Influencers with Inc Magazine. Her own radio show/podcast "Make It Happen" has over 1 million downloads.
What do you wish you had known from the beginning?
I wish I had learned long ago that God wants more for me than I want for myself. I honestly didn't learn this until a couple years ago and when I realized it, a light bulb went off in my head and my business exploded. My prayers changed. Sometimes our biggest limitations are the ones that we put on ourselves.
What is your best advice for other (LDS) women entrepreneurs? What spiritual guidance have you had with developing and growing your business?
I've learned the hard way over the years that if I'm too busy to read my scriptures, do my visiting teaching, observe a true Sabbath or take time to serve significantly through a calling that I'm busier than God ever intended me to be.  Don't get me wrong, I'm not 100% in my visiting teaching and quite frankly I could improve in one or all of these areas at any given time. It's not a score card or a guilt fest. It's simply a reminder for me to put God first, even with a growing to do list and a couple of kids. I try really hard not to let my businesses or my travel schedule be an excuse not to be really active in my ward and diligent in my calling.
Also, busy-ness is the worst kind of noise for the spirit and I need the spirit to make decisions. The scriptures remind us to seek first the kingdom of God. And we're promised that all things shall be added unto us (Matthew 6:33). One week I had an incredible list of things to do for my calling and a pending work deadline with many updates needed to my website. Time was limited, and I had to choose. I finished the church responsibilities first and sat down to do 3 hours or more of work on my site. I finished the work in minutes it was a miracle. Something that used to take me hours, took minutes because I put first God first. Sounds silly, but it's true and it's happened in various shapes and forms over the years. It's like time tithing. If I give my time to the church, He gives me miracles with the one resource I can't expand (where I don't have room enough to receive it).
Do you believe there is some sort of pattern or formula to becoming a successful entrepreneur? If so, what?
Oh boy.  I have so much to say about this subject! But since I know you don't want to listen to all of my ramblings I'll share one thing that I think makes a successful entrepreneur: SUPPORT.  I thought I had to go it alone and my business sacrificed for many years until I realized that you can only grow your paycheck with your ability to hire a team (even a VERY part-time team).  Every entrepreneur needs 3 levels of support:
1) The Foundational Support Team – These are assistants, housekeepers, neighbors, etc.  These are the people who hold together the foundation of your business.  They do all the things you shouldn't be doing so that you can spend time on the things that you SHOULD (revenue generating activities and business development).  When I decided I didn't need to be the one to mail my catalogs or schedule blog posts the world opened up, and I started liking my business again.  Now I have 4 very part time assistants (about 10 hours a week) and a load of contractors (that help me on an as needed basis) and I will never turn back.
2) The Friend Support Team – These are the cheerleaders.  Parents, friends, spouses, loved ones, etc.  They are great for a night out away from your business, but they are also your cheerleaders.  Your rocks.  They cheer you on and believe in you (I hope).  But, let's be honest, unless you have awesome business friends, this level on your support team is not the best to take business advice from (if you catch my drift)!
3) The Mentor Support Team – These are the coaches, consultants, leaders and mentors.  They have been where you've been, they've made the mistakes you don't want to make, and they can see around the corners that are still foggy in your view.  Seek advice from these people, even if you have to pay for it.  A good mentor or coach can help you get there faster.  Even though I do business consulting, I still hire a coach every year to keep me at the top of my game.  I'd rather pay to prevent mistakes than pay to fix them.
If you have all of these three support levels you'll reach success faster and on your terms!
How do you go about marketing your business? What has been your most successful form of marketing?
As a social media marketing strategist and as someone who has spoken to thousands of entrepreneurs on the subject it can be easy to say, "Social Media" is my favorite marketing tool. I love the ability to reach people all over the world with a simple tweet or status update. Twitter has been an amazing source of traffic for my website, and is the #1 driver to my podcast downloads – to this day. Some people say twitter is so done, but it still works for us! I love Instagram, Facebook LIVE and LinkedIn, too.
But honestly, at the end of the day, my most successful form of marketing is networking and building relationships. Every speaking engagement I have received has come from word-of-mouth as a recommendation from someone who has heard me speak, or a friend. You can have all the followers in the world, but one-on-one relationships still hold a trump card.
To what do you most attribute your success?
Three words: Make It Happen.  A dear leader cheered me on with these words over two decades ago and they are a life mantra to me. You can talk about growing a business or you can actually do it.  I love the thought, "Pray like it's up to God. Go to work like it's up to you." That is the magic for me.
Find Michelle at www.speakmichelle.com