Personal Finance: Budgeting – Part 2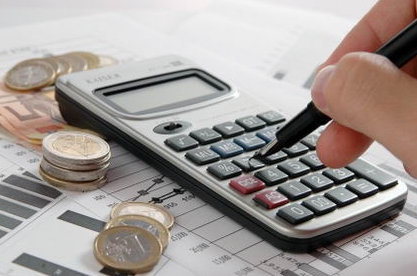 BUDGETING PART 2 – NEXT STEPS

by Jonyce Bullock, CPA
Give yourself a pat on the back!  You made it to step 2!  You should now be armed with your first two budgeting steps and ready to take the next step forward.  These two items will be important as we move forward so make sure to take time to review your "why" and to summarize and total your spending for the past month.
This month we are going to build your budget.  For the past month you have been a silent observer of yourself and your spending habits.  Hopefully you've learned what drives you when it comes to spending money and you are ready to learn from your observations and create a plan to help you accomplish your goals.
First, start by listing the goals you want to accomplish from using a budget.  Do you want to get out of debt, build an emergency savings fund, save for college or retirement?  Next, prioritize this list into what is most important for you to accomplish this year.  I know it is easy to want to accomplish everything on your list, but it is important to remember that budgeting is a journey and not a race.  Each goal is a stop along the journey and each goal will help lead you to the next one.  Once you have prioritized pick one of two goals that are reasonable for you to address in the next 12 months.  Now, get even more specific.  If your number one goal is to get out of debt, make a list of your debts so you can prioritize them as well.  If your goal is an emergency fund, how much of a fund do you want to create this year?
Now you are ready to start your actual budget.  Begin by listing your monthly sources of income.  Next list your monthly expenses.  I recommend you divide your expenses up under the following main categories:
Giving
Food
Shelter
Utilities
Clothing
Transportation
Medical
Insurance
Household items/supplies
Personal
Debt Reduction
Retirement
Education
Savings
Gifts
Discretionary Funds
You can always modify these to fit your needs.  The next step is to list detailed sub-categories for each area.  For example:
Utilities:
Electric
Gas
Water
City Utilities
Cell Phone
Home Phone
Cable/Satellite TV
Internet Service
You may find that you have some items that are paid on some basis other than monthly.  For now list the average amount per month for that expense.
This may seem simple on the surface; however, you may find that when you sit down it can be harder than it seems.  If you would like to set up your budget using something other than paper and pencil here are a few free or inexpensive resources to help you get started with these steps.
Now that you have listed your income and your expenses, you should be left with a bottom line number.  Is this number positive – meaning that you spend less than you take in on a monthly basis?  Or is it negative, indicating that you currently spend more than you bring in each month?
At this point you will need to start making hard decisions about what you want your budget to be.  Your homework now is to go through each category on your list and begin to classify them in a way that will help you make the tough decisions.  In simple terms, you need to identify which items are needs and which ones are wants.  Be honest with yourself.  Add more categories if this helps you.  For example, I like to say absolute need, need, nice to have and want.  This may mean that you may have to further divide your sub categories as you go.  For example – I need to have a hair cut; however, I want to have it cut and colored at a nice salon.  So I may want to list a portion of my hair care under "absolute need" and another portion under "nice to have".
At this point you now have the basic outline of your budget.  You know the categories that important for you to budget and track, you have a good feel for how much you currently spend in each area, and you know if you currently have a budget deficit or surplus.  Keep tracking your expenses and next month we will address how to incorporate this information into your goals and set your initial budget.