Entrepreneur Feature: Suzette Smith, White Space Organizing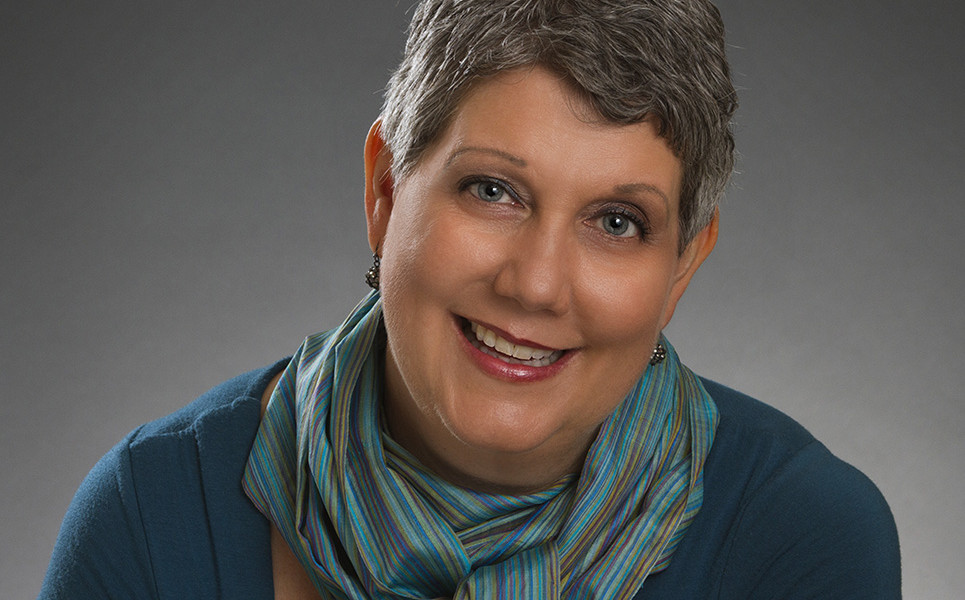 I've always been an organized person; I've always helped others to organize their space. But I did not imagine I would use these skills to start an organizing business. However, when I was laid-off and diagnosed with cancer in the same year, I found that "starting a business" was a good solution to the situation.
I have a BS from BYU and an MBA from Bentley University (in Boston) – and worked largely in non-profit management (about 9 years) before I started "White Space: An Organizing Company". I live in the Washington DC area, which is a good place for my service-based company because people are familiar with paying for services such as organizing, cleaning, child care, lawn care, etc. There is a large population of families with large incomes that can afford my services.
White Space is an LLC. I am registered federally and in the state of Virginia. I am technically a solo-preneur, but I do hire other organizers on a contract basis (1099) when I have large jobs. I outsource my office space, printing, graphic design, insurance, and legal fees. I hope to outsource my admin / social media work when I have the funds.
The best parts of being an entrepreneur
The best part of me is definitely the flexibility. I can work at any hour and in any town – and I can weave my social life and volunteer life in and around my work life. (It's also great to run errands on a Tuesday afternoon when there are fewer people out running the same errands.)
It is also very satisfying to build a company myself – and be proud of all the small steps. It's satisfying to own it and run it and feel that my personality flows through it. As the company grows, I'm able to give work to my nieces and nephews and hope to provide them internships someday. That is very satisfying too.
I enjoy all the new things to that I learn about growing a business (new marketing tools, new website ideas, etc) and all the new organizing methods. I am always challenged and I can choose to grow the business in whatever way interests me. (And, of course, if I want to grow into more money – I just go out and get it. No need to ask the boss for a raise.)
What I wish I'd known from the beginning
Setting up "the base" takes time. (Don't quit your other job just yet.) I suggest a name and a logo first – then take the time to get the business registered, find an office space, set up the phone, create the website and facebook page. But don't take too long (no more than 3-6 months) because you'll probably get carried away and set up more than you need (everything costs money). Once the base is set up – go to work. You can set up other things as needed.
Building a client base is slow. It took me 3 years to get a solid client base that would support the work in an ongoing way. Build a large network. And hang on to clients.
I was so excited about the business that I REALLY BELIEVED everyone would hire me as soon as they heard about my services. I REALLY THOUGHT that as soon as I hit "send" on my first newsletter and "posted" my first blog, that I'd start getting calls and appointments. But it didn't work that way. It took time for people to hear the message and for a client base to start to solidify.
Everything costs money – and you have to pay for it. This includes a lot of things that W2 jobs provide for you: healthcare, attorneys, filing feels, marketing, websites, printing, tech services , credit card processing, insurance, etc. You will run out of money. Maybe more than once. (Keep going. Get a 2nd job if you need to.) 
Marketing
Word.of.Mouth. There is no way around it; for me, word of mouth marketing brings 95% of my clients. This means networking lunches, socials, and groups. I attend 3-4 networking functions a week. Every week.
Luckily, there are many, many established groups that will build your network. (ie: Business Networkers International, eWomen Network, Elevate, Heartlink, Networking for women owned businesses, business clubs, and many local partnerships.)
You can speak at these networking meetings to promote your business. And as you support your new-found colleagues at their lectures and classes, you will meet even more people. Always have business cards with you – and talk to everyone you know/meet.
I would also encourage you to join the association that best fits your business. For me it is the National Association of Professional Organizers (NAPO). I have learned many things through my involvement with NAPO – about organizing and about my clients. I am also supported by the NAPO community and find other organizers who can work with and for me.
Finally, be consistent in whatever online networking you choose to do: Facebook, twitter, newsletters, and/or blogs.
If I had the chance to start my career over again, here's what I'd do
Make A Run For It – right from the start. I've always valued education, but, early on, I intended to use my education in my home and with my children, so I made educational choices toward that end. When I thought about a career (at age 18), I didn't consider my future salary, but rather, chose something that I thought would be easy to do part-time. I did not choose the career path that most engaged me because it required a Master's Degree and ongoing certification, which I knew would take a longer time to complete and I assumed would be difficult to maintain.
These choices left me behind my career-minded counterparts (both male and female) in salary, upward mobility, and education.
I wish I had started big, moved quickly, and finished bigger. I've seen many of my colleagues (both male and female – in almost every profession) scale back big careers to work part-time, take contract jobs, or start a business. It's much harder to scale up.
If you're starting young now, go big. Get all the education you need for your dream career. And then make adjustments and side steps as life unfolds.
(Recommendation if you don't know what you want to do: make a list of careers that make money and another list of careers that you think you'd enjoy or have skills in. Note where the two intersect; that is probably a good place to start.)