Career Day: Environmental Health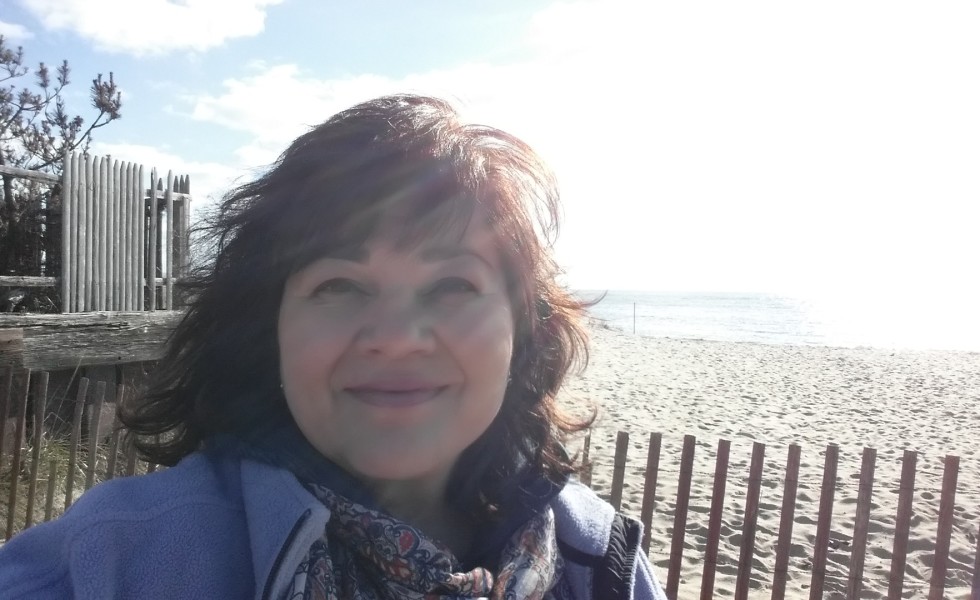 Tell us a little about yourself and about your job/profession?
My name is Kimberly Fowler and I am a Senior Sanitarian for a large municipality in Massachusetts. I grew up all over the US as an Army brat so I was able to meet many interesting people in Texas, Alaska, and Kansas. My family landed in Las Vegas Nevada when I was about 11 years old. I moved to Boston area 4 1/2 years ago for a food safety and sanitation job.
What does your job entail?
My everyday mission is to promote health and well-being, protect the citizens of my community, and prevent food-borne and waterborne illnesses by enforcing regulations, codes, and laws. My primary job is to enforce the State Food Code and Sanitary codes. Under the large umbrella of public health is a smaller umbrella of Environmental Health. EH professionals protect the health of people by enforcing regulations and codes; these codes and regs are applicable to restaurants and other food places in schools, convenience stores, food processing facilities, special events, nursing homes and other places. EH professionals (also known as sanitarians) enforce codes and regulations at public and semi-public pools and spas, tattoo and body art establishments, mobile home communities, apartments, and lodging houses (hotels and motels). My typical day involves restaurant inspections, a plan review of a new restaurant, talking to a farmer's market food vendor, and handling a complaint. We look for overall sanitation. For example: Are employees washing hands when they're supposed to be? Are they wearing gloves to protect food from their bare hands? Are cold foods cold enough? Are hot foods hot enough? Is there enough chlorine in the pool to kill pathogens? Is there mold lurking in the ice machine?
Why did you want to work as a sanitarian? What drew you to the profession? 
I was in career flux. I had been working for a large police department as a training analyst and then went back to classroom teaching after being away for about seven years. I was very unhappy and wasn't sure where I was supposed to be professionally. I was driving home from my temporary day job, the afternoon sun was pouring into my truck and I prayed one of the most sincere prayers of my life, "Where am I supposed to be?" Two words dropped into my head: Health District. I applied online for three different positions for which I was qualified and was hired as an Environmental Health Specialist, after taking a written test and participating in an oral board interview.
What kind of education/training is required? What skills/personal characteristics are important to have/develop?
A bachelor's degree with a heavy science emphasis is usually required. Post-graduation credentialing is highly-recommended and required in some states for professional licensure. The National Environmental Health Association provides many credentials. I currently have the REHS/RS (registered environmental health specialist/registered sanitarian) credentials with NEHA as well as the REHS credential in the state of Nevada and the RS credential in the Commonwealth of Massachusetts. Continuing education is absolutely necessary. Excellent people skills are a must. I'm tasked with helping people from varied cultural, educational and professional backgrounds understand the codes and regulations, food safety and environmental safety. Kindness, firmness, persuasion, and patience are some characteristics that have helped in my work. Impeccable customer service to our community business owners and my colleagues in Public Health is so important. Every day I go to work, I remind myself that I work in safety and that the citizens are who I answer to. This helps me on really difficult days and during difficult inspections, especially when there's an emergency closure for some imminent health hazard.
What kind of job opportunities are there in your field?
There are significant opportunities in the Environmental Health field, local boards of health, state health departments, and private sector companies post regularly for jobs in EH. At the federal government level there are also food safety jobs with the FDA and USDA.
What types of jobs have you had within your profession?
I was the Inspector with local health department, and the Director of Safety and Sanitation of Dining Services for a large university. As a Regional Environmental Health Specialist my district was about 8,000 square miles which meant lots of driving in the beautiful Colorado Mountains. And currently I'm the Senior Sanitarian for a large city in Massachusetts.
What is the best part of your job?
Helping people understand the "why" of food and swimming pool safety which translates to seeing improvements during a re-inspection. I like helping business owners and managers look at their operations with different eyes.
What is the worst part of your job?
The stress that comes with closing a restaurant or other facility. A closure is usually necessary due to an imminent health hazard, e.g. a food-borne illness outbreak, no hot water, an infestation (pests or rodents), a sewage back-up onto the kitchen floor. When I close a business, it affects peoples' livelihood. It is absolutely necessary and usually the owners/operators are especially motivated to correct the hazards that lead to a closure.
What's the work/family/life balance like?
Work/family/life balance is pretty good. I am sometimes called out for after-hours emergencies, fires or floods but it is rare.
What is the biggest misconception people have about your job?
That we accept food during our inspections; we are held to a high standard of not accepting food, beverages or other favors in the course of our jobs. I am happy to return to a restaurant on another day as a paying customer but do not accept any food during inspections.
What opportunities have you had because of your education and profession?
I took notes at a professional association meeting in Nevada. I was eventually elected Vice President and then became president of the Nevada Environmental Health Association. I learned so much during three years' time: budgeting, professional development, motivation, event-planning, networking, researching subject matter experts for our local educational conference. I was able to rub shoulders with the leaders of our national group, NEHA (mentioned above) and made some great contacts who've been valuable in every aspect of my career.
What stereotypes or criticisms have you faced as an educated Mormon woman with her own career?
I was a single mom for years, raising my son alone since he was three years old; I've always had to work. I have enjoyed the ups and downs of my career and have kept so busy that if there were criticisms or stereotypes, I didn't realize it. I enjoy my work and am treated with the utmost respect by business owners, my colleagues and the leadership in my community and Health Department.
What spiritual guidance have you felt as you have pursued your education and developed your career? 
My teaching degree has opened so many doors, I was a science teacher for less than two years. That degree helped me train a dozen or more 9-1-1 operators and become a Crime Analyst then Training Analyst at a large police department. The Bachelor of Science degree provided a terrific foundation of pedagogy (methods of teaching) and the science (which helps with the food safety aspect of my work). I believe my career has not been a ladder…more like a jungle gym (Sheryl Sandberg metaphor). The spiritual gift of discernment has been such a blessing in my work. I sense how people are feeling, questions they may have but not be able to communicate, and how to ease their anxieties.
Any other thoughts, advice, or stories you'd like to share with other women?
The Lord knows me, He knows where I can make a difference. He blesses me every day in my work. I am grateful for this particular chapter in my life…some days I believe I should be doing more than I currently am, but then I remember why I'm here and to enjoy every moment. To sit in a restaurant and talk with an amazing Persian man about how blessed he was to come to America, the land of opportunity, is pretty terrific. To hear the Vietnamese man talk about coming to America on a boat with his little brother…to talk about his recipe for delicious French bread. There are so many extra blessings that come with my job, to learn about yummy food and recipes, to hear about how people start businesses. I guess it all comes down to loving my brothers and sisters…to help them along. Isn't that why we're here anyway?
Other Sources of Information:
American Public Health Association  www.apha.org
National Environmental Health Association www.neha.org