Entrepreneur Feature: Brittany Jepsen, The House That Lars Built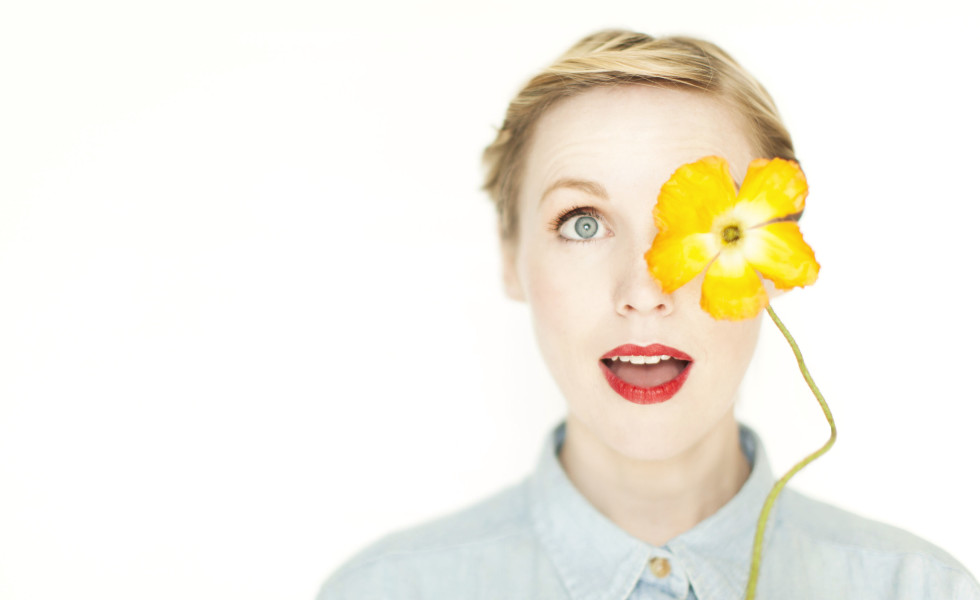 I'm Brittany Jepsen. I'm a designer, stylist, crafter and founder of The House That Lars Built, a design house and blog that focuses on living an artful life.
I have a degree in art history and master's in interior design. I started The House That Lars Built after interning for two designers in NYC. I had two work colleagues that had "design" blogs, which was new to me in 2008. Shortly thereafter, I decided to start a blog in graduate school for one of my residential interior design classes as a way for my fake clients to see the progress I was making on their home. From there it turned into me interning for Design*Sponge where I interviewed designers throughout Scandinavia. When I moved to Denmark permanently, I couldn't work for the first year so I worked on my blog. I started to get asked to contribute to different websites so I made DIYs based on my wedding, which featured paper flowers. The blog has since morphed into a DIY lifestyle blog and design house where we work in partnership with other companies to produce products and stories.
What ignited the spark in your to start a new business venture?
I didn't set out to be an entrepreneur at all. At the time I started my blog, blogging wasn't something you did to make money. It took me years to figure out that I could make money with a blog, as the professional world of blogging developed. When I contributed to other websites I would make a very small income. It became enough that I could pay off my steep student loans. When we moved back to America from Denmark, I became the provider of our family as my husband was in school. I looked for a traditional job, but for whatever reason, none worked out. I continued working on Lars in the mean-time and soon the opportunities started coming. Companies would become "sponsors" meaning that they pay me to use their product or service and write about it. It's been 3 years since we've moved to America and my company has grown into something much larger than I intended. I've been able to support our family and grow a larger vision for it.
I've also been able to work with companies developing products with them. I have three collections of dinnerware with Twig NY, I teach a DIY Blogger Handbook on Atly, and I am in the works to write a book.
What is your best advice for other (LDS) women entrepreneurs?
I see a lot of LDS women getting inspired to start their own companies these days and it's easy to do because there are so many accessible tools from the comfort from our homes.  It's so so wonderful! But I hope no one feels pressure to do so. I hope women don't feel like they need to jump on any bandwagon, like they have to be more than they already are or that if they don't they are less.
What spiritual guidance have you had with developing and growing your business?
I have felt very guided to do what I do–there's no way there should be food on the table based on a craft blog! I fully believe that the Lord has prepared me with the right experience, skills, talents, and community to create something larger than I could have envisioned. Even now, I feel like the Lord has even more in store for me and the company. It's not a company intended just to make money. If it was, I would have quit years ago. It's been too much work and too uncertain for constant stability. Several times I have had to ask the Lord what direction I should take. Should I be doing something else? Can I continue this and have a family? Somehow the Lord has made it work for me and our family.
I believe that The House That Lars Built is the best way I can use the talents and skills that the Lord has blessed me with and I can channel my maker when I create work. It's the best way I know how to share my testimony of the Lord.
If you had the chance to start your career over again, what would you do differently?
I would have foreseen the future and known that blogging would be a viable career path and would have started Lars with that in mind. I would have made a business plan from the beginning, executed projects in a professional way, and taken it seriously!
What is your favorite aspect of being an entrepreneur?
The ability to choose my schedule, but only kind of. I work all the time so time off isn't really a thing, but I do allow myself to stop and go when I please. I do love that I get to create the vision for the company. Sometimes my vision is dim because I'm in survival mode, but every so often it clears and I see the grander purpose in it all. The fulfilling part is that I get to do something about that.
To what do you most attribute your success? What would say are the five key elements for starting and running a successful business?
I think the reason for my success is an unyielding will, divine guidance, and stupidity probably. I kept going regardless if we were just scraping by.