Interview with Olympian Kate Hansen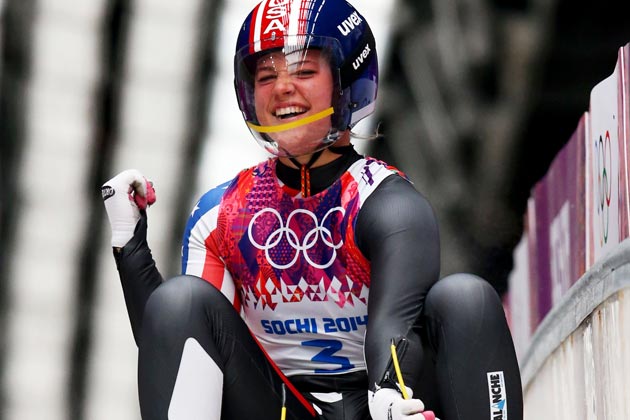 Kate Hansen is an American luger who has competed since 2003. In 2008 she became the youngest Junior World Champion at age fifteen. In 2013 Kate won the USA Luge National Championship with a broken foot. She finished 10th place in the Sochi 2014 Olympics. She recently retired from luge and currently attends Brigham Young University. 
Kate, your aspirations took you all the way to the Olympics. What was the greatest thing you learned on that journey?
I learned to not let anyone tell me "no." People often assume you can't do something. I am from Southern California and competed in a winter sport. Everyone said I couldn't do it, but it wasn't true. I learned I am capable of anything. I refuse to let anyone put limits on me and what I can accomplish.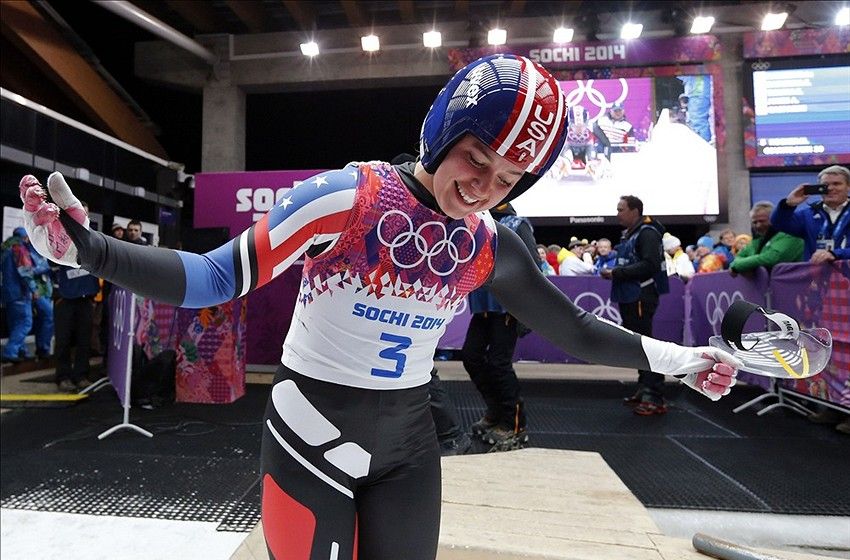 Would you have done anything differently?
I wish I would have had more perspective to enjoy the process. The 11 years I trained were really hard, and instead of learning to enjoy the failure, I would get really mad about it. I wish I would have realized that you're going to fail most of the time, and to appreciate the times when you succeed.

You have retired from competing in luge. What are your plans for the future?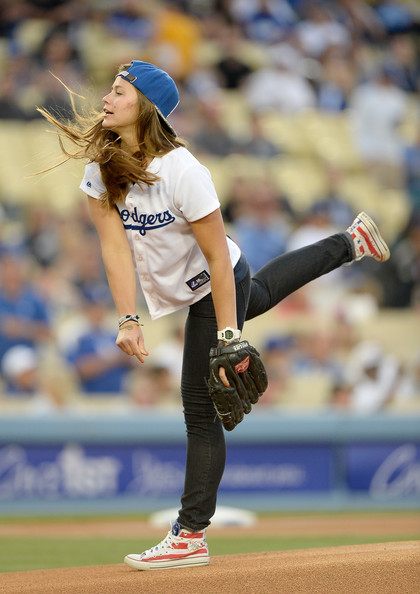 I'm a year away from graduating BYU with a degree in PR and business. I have a bucket list now that I'm out of the sport–travel, service opportunities. I'm going to Nepal this summer. Until I graduate, I want to learn everything I can. After I graduate, I want to leave my options open. I don't want to limit myself or label what I'm going to do, so I don't focus on striving for one thing and miss something better. I would love to work in sports, PR or marketing. I currently work as a game host for the Dodgers and I'd like to move up within the organization.
In addition to luge, you surf and ski, dance, play guitar, and love to travel. How do your various professional pursuits/identities mesh and fit together?
After focusing on one thing for so long, I want to learn and grow in different areas. When there's an opportunity in front of me, I capitalize on it. I love the idea of self-progression. I'm just trying to be the best human I can be.
What spiritual guidance have you felt as you have developed yourself educationally and professionally?
I think the whole process has been spiritually led; it's been made very clear what's expected of me, and I'm trying my best to make the right decisions. Ultimately, I wouldn't have known what I was capable of without the gospel.
Have there been people in your life who inspired you?
Of course my parents were always there to support my happiness, but as far as people in my corner who pushed me to progress, there haven't been a lot. Many have been supportive of me as a human, but not supportive of me as an athlete because luge is such a weird sport.
I do have one hero, though–Noelle Pikus-Pace. She's a skeleton athlete who won silver at the Olympics and we used to train together. I have always looked up to her because she is one of the few people who was able to stay strong in the gospel while in that world. She was always a role model and I really value everything she told me.
At Aspiring Mormon Women, we talk about #embraceyourAND, which encourages women to envision lives of integration. What are your ANDs?
I'm a student AND an Olympian AND an aspiring Beyoncé backup dancer AND a world traveler AND a people person. I want to learn as much as I can about the world and get to know the people in it.
Any other thoughts or advice you'd like to share with other women?
Don't let anyone depict who you will be, although that's easier said than done. We have so many influences–like on social media–that tell us who we should be. Those are just opinions; they don't really know you. Don't label yourself and don't let anyone else decide what you're all about.