Personal Finance: Taxes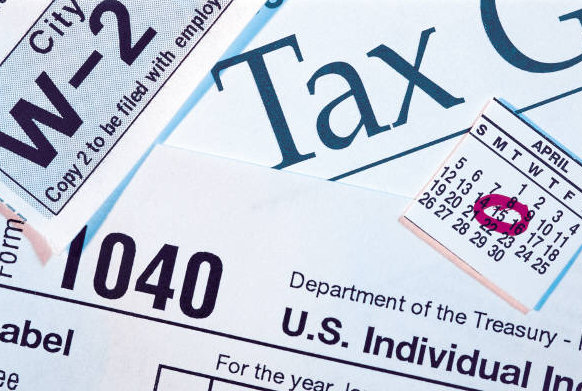 by Jonyce Bullock
Tax Time!
I know – you read the title of this post and secretly got excited, right? No?! While this might not be the most popular topic of our financial series, it may be one of the most important. Taxes affect every one of us, but they can be convoluted and scary. Since it is the time of year many of us are thinking about taxes, here are a few important things you need to know about your taxes.
When should I prepare my own return and when should I hire a tax advisor?
If you have a relatively simple tax situation, you may want to consider preparing your own return. In general, if you work for an employer where you receive a W-2 and have basic, straight forward deductions, you may want to consider preparing your own tax returns. There are many great options available today for assisting in preparing your own tax returns. Depending on your income range, many of these options may even be free for you. A good place to start is the IRS website where you will be linked to providers who are working with the IRS to provide this service to you. https://www.irs.gov/uac/Free-File:-Do-Your-Federal-Taxes-for-Free
If you have a more complicated personal situation you should consider using a qualified tax advisor. Items that may be a sign of a more complicated return include starting or running your own business, working in a situation where you receive a 1099, you incur a number of unreimbursed expenses in your employment, you moved for a job, have multiple investments or even multiple sources of income.
Consider your own comfort levels in using online software and navigating tax documentation and find the situation that works best for you.
What is the benefit of using a tax advisor?
Did you know that the U.S Tax Code is over 70,000 pages long? Even Albert Einstein was quoted as saying "The hardest thing in the world to understand is the income tax". A qualified tax advisor can help you navigate the complications of this tax system. They can help you take the stack of documents and receipts you've collected during the year and get it in the right places on your tax return. Even more importantly a good tax advisor can help you look forward and create a tax plan for future years.
I had someone prepare my taxes for me – I'm off the hook now, right?
Unfortunately having someone else prepare your return doesn't give you an automatic pass with the IRS. You are still responsible for providing the accountant with complete and accurate documentation and for maintaining adequate records throughout the year. In fact, you should pay attention to what you are signing when you sign your tax return. The line above the signature states, "Under penalties of perjury, I declare that I have examined this return and accompanying schedules and statements, and to the best of my knowledge and belief, they are true, correct, and complete." Even if you use a paid preparer, the IRS still expects you to review and agree with the numbers on your return.
Is there anything else I should know about signing my return?
Yes! If you are filing a joint return it is important to know that you become jointly and severally liable for the items on the return. In my 18 years of preparing tax returns I have unfortunately observed that the majority of the time wives turn the responsibility for tax coordination over to their husbands. It is important for you to know what is on your tax returns. Even if you never worked, the IRS can hold you responsible if you could have known or should have known that your tax returns were incorrect or incomplete. Always make sure you sign your return and have access to a copy of your joint return.
If I am responsible for my tax return how do I know what everything means?
Make sure you take the time to look over your return and ask questions. Look at things from a big picture perspective; do the numbers make sense to you? Does it seem like your total income matches what you would have expected to see? Do your deductions such as home mortgage interest and charitable contributions match with your household budget and expenses? Don't be afraid to ask questions. If you use a tax advisor, go to the appointment, or ask if you can have a short phone call to go over the tax return and make sure you understand it.
Additionally, if your income is less than $54,000 you may qualify to use the Volunteer Income Tax Assistance (VITA) program offered by the IRS. VITA volunteers can help you prepare and review your return as well as explain anything on the forms that may be confusing. The IRS has a tool to look up VITA locations near you at this link: https://www.irs.gov/Individuals/Free-Tax-Return-Preparation-for-You-by-Volunteers
When are my taxes due?
In general, Individual Income Tax returns are due on April 15th each year. There are some exceptions for holidays and weekends. In 2016 due to the Emancipation Day holiday recognized in Washington DC, the deadline is April 18, 2016
I can file an extension though – right?
Yes, you can obtain and extension of time to file your tax return until October 15th (October 17th in 2016). However, be aware this is an extension of time to file, but not to pay. With your extension you must estimate your tax liability and pay at least 90% of what you will owe in order to avoid incurring late payment penalties.
I know this doesn't even begin to cover the myriad of questions and items to consider when it comes to preparing your taxes. However, hopefully this short overview gives you the motivation and confidence to jump into your taxes this year. What additional questions do you have? Are there any tax planning topics you would like to hear about in a future blog post? Leave your questions in the comments section below and I'll address them in a future post.