Social Entrepreneur Feature: Jen Porter Anderson, The Reset Foundation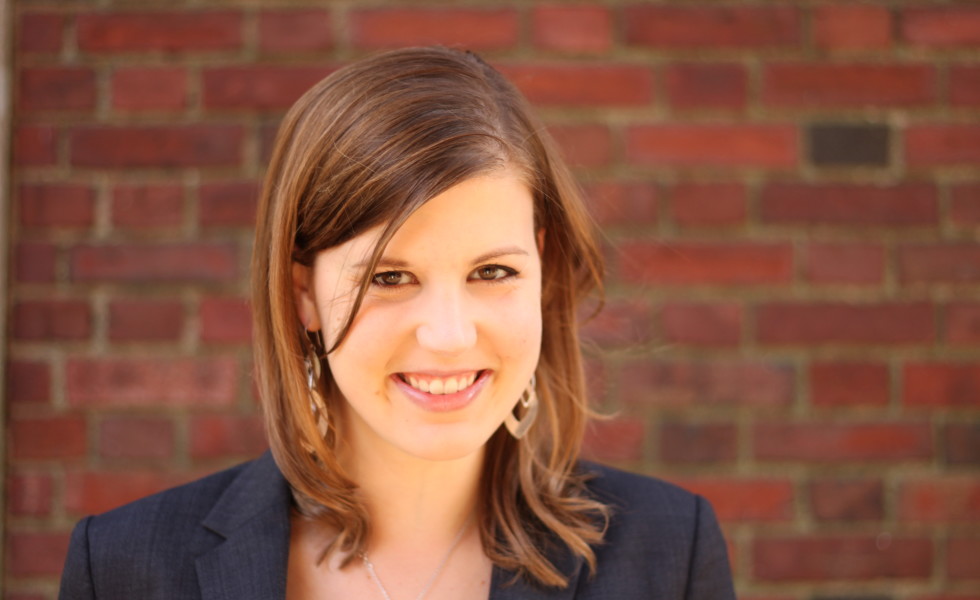 Welcome to our first in a series of short interviews featuring LDS women entrepreneurs. Know a LDS woman entrepreneur who you'd like highlighted (or nominate yourself)? Email us at aspiringmormonwomen @ gmail. com
As a teen, Jen Porter Anderson had a pretty clear sense of what she was good at doing and what she cared most about. She knew she was a skilled organizer and facilitator, and she frequently thought about the people in the world who are most forgotten. Jen decided that a business degree would enable her to combine her skills and passions. She graduated from BYU in Organizational Behavior, magna cum laude, and later with a MBA from Harvard Business School. While Jen tried to get interested in more lucrative business endeavors, she decided that her work really needed to focus on global changes.
Jen has directed an entrepreneurship and microfinance program for Latino immigrants, helped establish the Pathway Fund, a $50 million federal fund designed to scale organizations that serve disconnected youth, designed an impact-measurement tool for inner-city businesses, and worked in corporate finance. Now, Jen is the COO and cofounder of The Reset Foundation, a nonprofit organization that works to break the poverty to prison pipeline by providing a prison alternative for teens. This high-quality residential program (launching in the Bay Area with plans to expand to additional cities) is a place where young adults learn to work, study, and live in healthy ways. Jen, along with her cofounder Jane Mitchell (also LDS), were named Forbes 30 Under 30 Social Entrepreneurs in 2015, and recently, Reset was the $500K winner of the Bay Area Google Impact Challenge.
What was the biggest surprise in building The Reset Foundation?
I was surprised that building a nonprofit or a business from scratch is really, really hard. It's not all glamorous; it's been terrible a lot. There's been a lot of uncertainty, long periods of low pay, and high stress.
What spiritual guidance have you had with developing and growing The Reset Foundation?
During the beginning stages of building Reset, I wanted strategic-level spiritual guidance. For example, I would say to God, "We're trying to make this big decision. From which lender should we ask for money? Where should we build a campus?" But I never received answers to my strategic questions. It would have been easier to have been told specific answers to my questions. Instead, I've learned that I receive two types of spiritual guidance. On one hand, I receive general feelings of peace letting me know that things are going to be okay. These peaceful feelings don't always mean that what I am working on will work out how I expect, but I know it will still be okay. The second type of spiritual guidance I receive is much more specific to situations. For example, I once extended a job offer and then I couldn't sleep for two days because I realized I had made the wrong choice. Luckily, the candidate didn't accept the offer and I was able to offer the job to someone else. I've learned that for the most part, He lets me figure out stuff on my own, provides me with space to learn, and inserts Himself when needed.
What is your best advice for other (LDS) women entrepreneurs?
My advice is to not feel like you have to play a stereotype. I realized that there are stereotypes and expectations of all sorts. I was always pretty comfortable pushing up against LDS female stereotypes, but then I found that I walked into playing into other stereotypes. As a social entrepreneur, I could easily fall into the stereotype of being too busy, of not sleeping, of working all of the time, of playing the martyr. We need to be careful not to shed stereotypes to then embrace others. And so I've been more cognizant of striving to manage my life the best way I can. I acknowledge that Reset is not my only passion; I have other interests. We'll all burnout if we don't rest.
How do you #embraceyourAND?
I'm a wife AND best friend to my husband AND avid book reader AND foodie AND nonprofit cofounder AND podcast nerd AND jazz singer AND political independent AND a Mormon/Christian.