Moving from a Job to a Career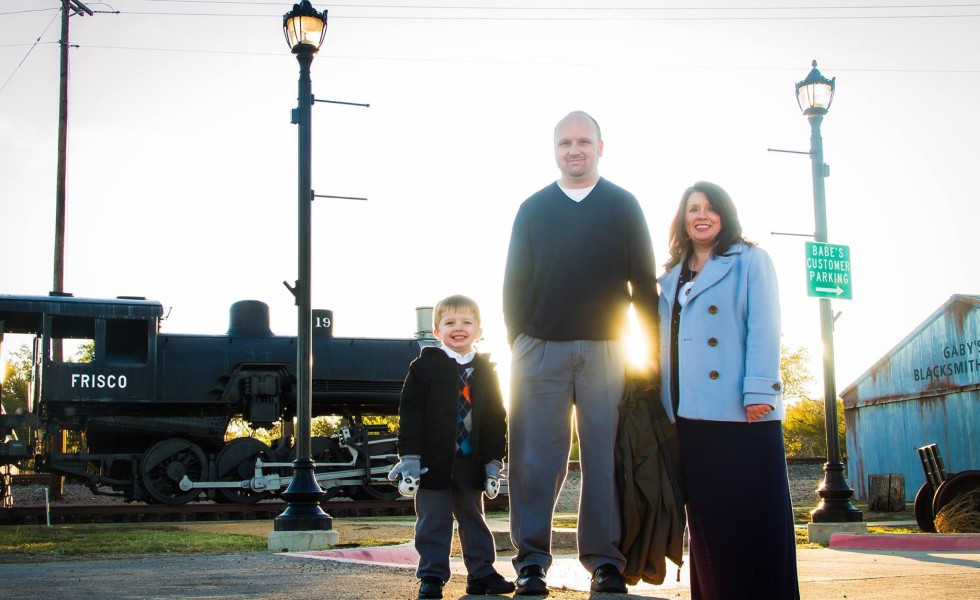 by Jennifer Dill Long
I graduated from Brigham Young University (Provo) with a degree in family science and a very respectable GPA. I had a job, friends and a place to live in Utah. Then my life was disrupted when my place to live fell through. My tiny income meant I needed to live with roommates and when attempts to find a new place to live kept resulting in dead ends, I realized that perhaps I should explore other options.
I decided to move to Chicago to live with family for a few months while I figured out what to do post-college (Work? Graduate school? Something else?) and where to live (Utah? Chicago? Somewhere else?). I needed to support myself financially and discovered that available jobs in my field for those with a bachelor's degree did not pay well. I took a temporary job as a legal assistant as a way to pay my expenses. When my temporary gig ended, I accepted a permanent position as a legal assistant with another company in Chicago and moved out of my parents' house.
A year later, my place to live fell through and my life was disrupted again. After a job hunting trip and a lot of prayer, I decided to move to Dallas where I had a good friend who needed a roommate. Dallas offered warm weather, a large young single adult ward, and a great cost of living (things that I very much wanted and Chicago could not offer me). I came to Dallas without a firm job offer but soon accepted yet another job as a legal assistant.
But soon, I wanted to figure out a career with more earning potential where I could use my intelligence and abilities verses a job I worked just to pay my bills. A friend of mine encouraged me to consider human resources. I was hesitant since another friend discouraged me from considering HR – she had moved into HR only to be disappointed when it was mostly paperwork, and I valued her opinion.
Serendipitously, my boss did not have enough work to keep me busy, and the HR manager needed help on a project, so I ended up helping him. I performed well on the project, and let the HR manager know that I was interested in doing more work for him. Eventually my job evolved into supporting both legal and HR.
Just when things were going well, my life was once again disrupted. My job changed due to a reorganization, during which a new job was created in HR for someone else. I decided it was time to look for my next opportunity – the first time I was ever strategic about finding a job.
Dallas is home to several great companies – Southwest Airlines, The Container Store, and Mary Kay Inc. were at the top of my list. I submitted my resume for a job in international HR at Mary Kay even though I did not meet all of the listed qualifications. Much to my surprise and delight, I was offered the job.  Over time, I was able to gain experience in different areas of HR.
It was at an HR convention that I had an epiphany about the type of HR work I really wanted to do – design and implement global HR programs. Not long after, one of the HR managers at Mary Kay contacted me about an open job in her department. I hadn't even considered applying since a friend of mine was leaving the job, and she had shared her reasons for leaving with me.  While walking my dog that night, I gave a lot of thought to the opportunity. I decided to accept the job when I realized it was an opportunity to do exactly what I wanted to do – design and implement global HR programs.
Over time, I was assigned more and more projects. Once each project was implemented, I would ask if the ongoing administration could become part of my regular responsibilities. This allowed me to develop a position around my strengths and interests.
Fast forward twelve years after I left BYU, I had a husband and a career. When our son was born, my husband and I made the decision that he would stay home for a few years to be a full-time dad. My career made that possible.
In retrospect, here is what I learned: 1) it is much more rewarding, financially and otherwise, to have a career instead of a job, 2) the disruptions in my life that came with immense disappointment and frustration were what propelled me to a better path, 3) it was really important to figure out what type of city I wanted to live in, what type of work I wanted to do, and what type of organization I wanted to work for, 4) I couldn't rely too much on other people's experiences and opinions—what's not a good fit for them might be a great fit for me, and 5) by being bold and asking for work I wanted to do (something I continue to do), I was able to gain very beneficial experience.
Is there anything I wish I would have done differently? I wish I had planned beyond college. I planned to get an education, but not to have a career. A career requires both education and experience, so it's important to plan for both.
What if you didn't plan beyond college? It's not too late. Start where you are. Realize it's a journey and you might not get where you want to go in one step, but each step will bring you closer to building a career.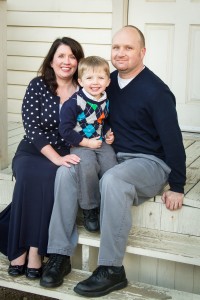 Jennifer lives in sunny Dallas with her husband and five-year old son. She works for Mary Kay Inc. where she manages the company's talent programs.  She loves spending time with her family and is passionate about food, books, travel and the arts.