Career Day: Principal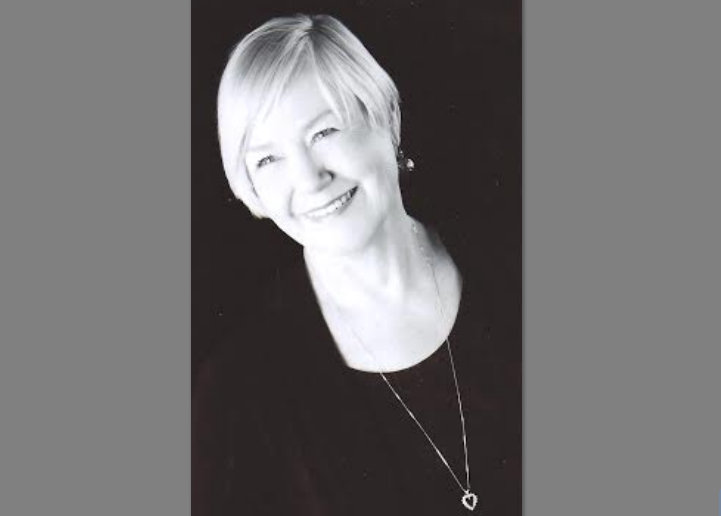 by Dr. Susan Brady (Harkness)
I grew up on Indian reservations, went to Catholic schools, and attended the first high school closed with racial riots in California (I jokingly say that it was half-Black, half-Hispanic, and me). I grew up feeling that it was odd to NOT be Native American, Catholic, Black, or Hispanic. Consequently, I have come to love and value diversity.  I live in and love the inner city with its rich tapestry of people, religions, and culture.
I am currently the Principal of the Salt Lake School for the Performing Arts, an innovative charter school and a three-time best of state winner. It offers a variety of classes in classical theatre, music, dance, technical theatre, and Computer Technical Education. We have a unique partnership with Highland High School in Salt Lake City which offers a comprehensive academic curriculum in addition to our specialized arts classes. Students are able to take honors level, advanced placement, and concurrent enrollment classes while building advanced skills in the performing arts.
To be a principal in most states, a bachelor's degree, teaching experience, and an administrative endorsement are required. I have a doctorate in educational leadership from Brigham Young University (my dissertation was an ethnographic study of a gang member; I spent hundreds of hours with a Crip gang member from California and told his story). Additionally, I have a master's degree from the University of Utah (emphasis on special education), a bachelor of arts degree from the University of Utah (English and psychology), and an administrative credential from Utah State University. Over my career I have taught junior high, high school, and college and was a secondary counselor. Additionally, I have been an elementary, junior high, and high school principal. I have been the director of a small Greek Orthodox elementary school and coordinated the Homebound and Hospital Program in a large district. The Salt Lake School for the Performing Arts is now home. It has been quite a journey with numerous opportunities to grow, present at conferences and professional organizations, and, best of all, be involved with our future generations. To be a principal, it also helps to have "stick-to-it-ness" and a thick skin as well as a willingness to work your way up.
Pursuing the educational path I have was largely due to the opportunities afforded to women when I was getting my education. When I was in college, opportunities for women mainly included social work, nursing, secretarial, or teaching. I often wonder if today I would have chosen differently! Options for women today are so much broader. Bravo! My path led to administration frankly because the pay was better. Teaching, though, is where my satisfaction peaks. Consequently, during my career, I have always taught: seminary, college level classes, church, seminars, etc. The opportunities in education are varied and rich.
The best part of the job of principal is planning and managing creative projects and making a difference in the lives of students. Important priorities include communicating with diverse groups, setting goals as part of a team, and creating a positive and dynamic school culture and community for students, parents, and staff, as well as motivating teachers and students. I find it fulfilling to evaluate professional staff by ensuring that standards are achieved and performance is maximized. I see my job as teaching teachers. Additionally, the job security, health benefits, and retirement are generally excellent.
Though the usual school calendar is great for parents who typically have the same time off as their children, most people have misconceptions about it. Summer typically provides workshops, professional development, and extended-year opportunities for administration and staff. There is less "down time" than the general public thinks.
Issues with compliance, accreditation, and safety and emergency drills are my least favorite but necessary aspects of the job.  I've been lucky to hand some of these off to a series of assistant principals. Like most professions, there are tasks that are less appealing, but still necessary. Personally, I have more difficulty with any tasks that are more "rote" and less creative. I tend to be more "right-brained" and less logical, sequential and organized. I recognized this lack early in my career and always sought out those who could fill this necessary gap and make any organization run more smoothly.
I love the Ralph Waldo Emerson quote:  "What lies behind us and what lies before us are small matters compared to what lies within us." One good thing about being an educational professional is that there is always a new year to apply and incorporate those ideas garnered the previous year and an opportunity to continually improve and refine. The focus on improvement resonates strongly with me and follows gospel principles beautifully. Joseph Campbell's admonition to "follow your bliss," has resonated with me and is good advice for us all. ?). If we focus on those things which bring us satisfaction and joy in our careers, we will be much more content in our lives. I believe that everyone should try to choose a path where she can make a difference—personally, professionally and spiritually. We are so very fortunate to have the Gospel plan to guide us and inspire us. The peace that comes in making choices that are for our good is invaluable.
During my doctoral work, one of my cohort, submitted a dissertation on religiosity and Mormon women. The research had shown previously that the more educated a woman became, the less religious she would be. My friend's research (through interviews with "educated" women) found that many of the brethren were threatened when women became more educated and these women were not called to positions of responsibility in the Church. Happily, over time, I have not felt this has held true in my life. As a divorced, single mother I never felt singled out and have been afforded many opportunities for growth, leadership, and service. Perhaps this is partially due to where I live: the inner city (where there is a preponderance of single, career women). Personally, it has been invaluable to be able to access spiritual guidance through scripture study, prayer, temple attendance, and various callings. Spirituality has often been an integral part of my professional and personal journey. This is true not only for me and my family, but also with those who have worked with me. I have often felt and relied on this influence and guidance to hedge me about, give me focus and, most importantly, peace and a sense of fruitful work.
The motto of my school is "Dream bigger, reach further, and achieve more."  We should all try to do that in our lives and throughout eternity, don't you think?