An Interview with Cathy Stokes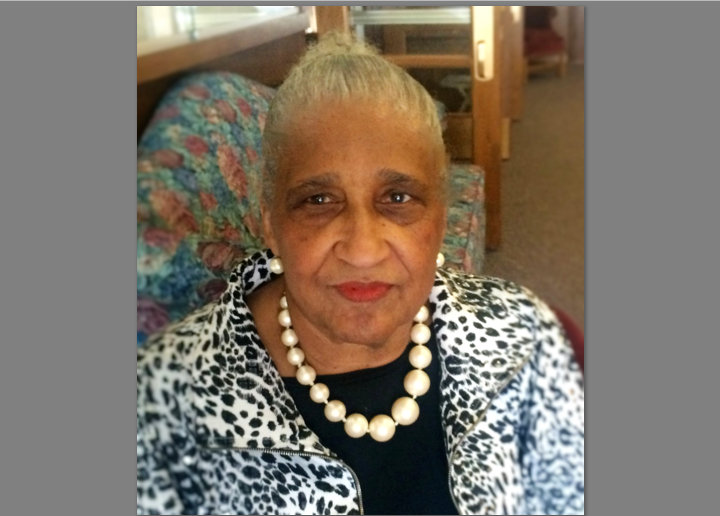 by Annie Snow Risenmay
Meet Cathy Stokes–nurse AND mother AND healthcare facility inspector.
"Humble beginnings" only scratches the surface of Cathy's childhood. She left her native Mississippi at a young age after being adopted by a family in Chicago during the 1940s. As she grew up, it was clear to her that there were only two things a "poor, black girl" was allowed to choose as far as college education: teaching or nursing. Cathy chose nursing, not because she felt it was her life's dream, but because it was the cheaper program. For a girl with big dreams of becoming a journalist—but without an ample bank account to back them up—pursuing a Nursing degree felt like the only option.
Despite Cathy's intelligence, great grades, and dedication to her academics, it wasn't easy for her to get into DePaul University. The school had an entrance quota of only three black students per class in the nursing school. She happened to be fourth on the list of black students accepted that year, but luckily Cathy's high school English teacher had seen a spark in her. He spoke with his brother who was on the admissions board at the college and raved about Cathy's intelligence; the school agreed to admit her. Due to her strong academics Cathy earned several scholarships, bringing her out-of-pocket education cost to a whopping $7.50.
"They worked your eyeballs out," Cathy quipped about her three years in college. "There were times they didn't think I would graduate—not because of bad grades but because of attitude." Cathy exudes attitude, but she had to learn how to control it throughout her life because it sometimes got her into trouble. However, she focused her intelligence, worked hard, and earned her Bachelor of Science in Nursing.
Cathy's first job out of college was working for the first black pediatrician in Chicago. She said it was difficult yet rewarding, and certainly put her nursing skills to the test. Soon after, she married and had one daughter but also continued her education, returning to earn a graduate degree at the University of Illinois at Chicago School of Public Health. As her daughter grew up, Cathy faced trade offs; she found herself juggling marriage, school, raising a child, work, and taking care of her parents. Ultimately, she left the graduate program early to prioritize her family and work responsibilities. She and her husband eventually divorced, leaving her solely in charge of her own livelihood.
Fortunately, Cathy had a tremendous support system. "Other women were just wonderful," she said of those who stepped in and lent a hand. She had friends who helped her daughter at school and others who helped with transportation when Cathy didn't have a car. Cathy knew she couldn't make up for being both parents for her daughter, but she was dedicated to being the best parent she could. When asked if she faced any criticism during these difficult times, she said, "Black folks don't do that." There was solidarity in her community where everyone looked out for everyone else.
On a path to move up in the world of hospital business and earn a higher paycheck, Cathy found her niche in the administrative world of healthcare facility inspection, where she eventually became the Deputy Director at the Illinois Department of Health, where she oversaw the inspection of hospitals throughout the state of Illinois. "Best job I ever had," Cathy mused as she described how her love of organizing and figuring things out was the perfect fit for this profession. As the type of person who wants things done correctly, she realized the condition of a facility had an impact on patients, their health, and their recovery time; Cathy wanted to be sure each patient had the best experience possible.
Being the boss was something right up Cathy's alley. "If I've got to work, I'd rather be the boss," she said. Cathy also sought to ensure her employees were a good fit for their jobs, which would make them more effective and productive employees. Oftentimes this led to her asking them if they were truly happy in their position; if they weren't, she encouraged them to pursue something that fulfilled them more. Her employees knew that Cathy wouldn't back down from getting a job done well. "You've got to learn the rules!" she declared. She made sure all i's were dotted and t's crossed and even quipped that she would have been ready to defend her work in court, if it had come to that.
Even before Cathy converted to the LDS faith, she came from a southern black heritage that taught a dependence on God, and this followed her in her life of devoted service. Instead of assuming she belonged in one of the narrow, pre-conceived roles of her day, Cathy learned to rely on God and seek His help and direction in her life. She notes that it was probably a blessing to know that she wasn't supposed to fit a mold or a stereotype, because that kept her open to anything. Even though Cathy's original desire was to undertake journalism as her profession, she has no regrets in her chosen career because she feels it was an even better blessing for her to be able to help others. When asked if she felt there was spiritual direction throughout her education and career choices, Cathy enthusiastically said that she never had any doubt that guidance and protection followed her.
After she retired, the thing that flattered Cathy most was that her replacements had voted to keep in place the operating procedures she had implemented during her tenure. Former co-workers often visited, telling her that they needed her back. One administrator—with whom she didn't generally see eye-to-eye during their years working together—even admitted to her that while Cathy was definitely tough, she was also fair.
Even in her retirement, Cathy is not the type to gather dust. Up until recently, she served on the board of trustees at the Utah AIDS Foundation. Additionally, she has been a member of the Editorial Advisory Board for the Deseret News and the membership chair of the Utah chapter of the African-American Genealogy and Historical Society1.
When she isn't out traveling or delivering beautiful speeches, she volunteers at the Huntsman Cancer Hospital at the information desk once or twice a week. She loves being in a "great place for an old nurse" where she hears patients' stories and helps to recognize their sometimes unvoiced needs. Whether it's holding hands with someone who is dying or crying tears with a family going through a loss, she knows the Holy Ghost will give her direction during her service there.
Cathy is so much more than just her journey through education, motherhood, or her career. A little over four years ago, I began attending Cathy's ward, where she shines as a beacon of exuberance each Sunday when she leads the music in Sacrament meeting. I remember someone nudging me when I closed my hymn book after the third—and what I thought would be the last we would sing—verse of If You Could Hie to Kolob, and then a whisper of, "We always sing all the verses. Cathy makes sure."
I was soon called to serve as the ward organist and although I was a bit intimidated, I was intrigued by her excitement for the hymns, and our friendship soon blossomed into something special. She was interested in me, my life, my struggles, and I got to hear stories of her travels, her early life, and many of her trials that make her who she is today. Each week, she greeted me enthusiastically, and while I played prelude music, I got to sit as a quiet observer to children bounding up to the front of the chapel to give her hugs and friends sharing stories of their adventures. There was hardly a week when new members of the ward or visitors did not come up specially to tell her that she brought an extraordinary spirit to the meeting through the music we all sang together. Her concern for others is genuine and her friendship is unbounded by age or race. And her best piece of advice to anyone: "Be your charming self!" She most certainly is.
Reference: http://www.mormonwiki.com/Cathy_Stokes