Yes, They Do–Mormon Men Marry (Aspiring) Doctors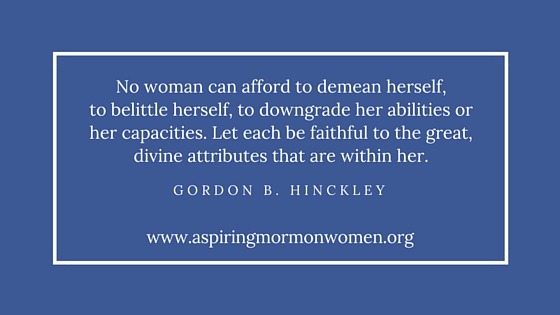 by Naomi Watkins
"Do Mormon boys marry women who want to become doctors?" –A search engine question that brought someone to AMW.
I'm guessing that a young LDS woman with medical school aspirations typed this earnest question, looking for affirmation. And I really hope that her Internet search proved that YES! Yes, they do. But in case she didn't find an affirmative answer to her question, I want to take a moment to sincerely and directly answer her and other young women who may similarly question.
***
Dear Young Aspiring (Mormon Woman) Doctor,
I was once you. I didn't have medical school aspirations, but I did know in high school that I wanted to earn a graduate degree, and at age 25, I found myself guided into a PhD program because it's what God wanted me to do. Like you, one of my initial worries about my PhD pursuit was, "How in the heck will I find a Mormon guy who isn't intimidated by this?" Like you, I had internalized many of the messages from my youth: don't be too accomplished or strong or ambitious because then no Mormon man will want you. And at that time, I could think of nothing worse than never marrying.
I never heard these messages at home, but I did hear them from some adults and from some of the boys I dated and even from some of my female friends. Like you, many of my friends were already married and having kids, and I wanted those things–sometimes more than that graduate degree. And like you, I really wondered if getting an advanced degree would mean that I would never marry and have a family–that this great, worthwhile educational pursuit, a pursuit that I knew God called me to do–would keep me from realizing some of my greatest desires. But I also didn't believe that God worked this way. He doesn't unmercifully punish us by forever withholding blessings because we have pursued great things. He is a God of abundance and opportunity!
One of the main reasons Aspiring Mormon Women exists is due to my personal experiences. I had very few models of LDS women who were strong and ambitious and who had advanced degrees AND who also were married and had families. I wanted and needed to know that this combination did exist–that I could be desired for who I was and not for who I might conform or diminish myself to be. I wanted a different reality for other women, especially for young women like you.
To my youthful credit, I didn't allow these messages to dissuade me from earning a PhD.
But during my beginnings in graduate school, I did minimize this challenging pursuit, particularly with the men I dated. I initially told them that I was just a student and a teacher–all of which were the partial truth. Naturally, though, they would push for more specifics and eventually it would come out that I wasn't just a student, but a PhD student. More often than not, I was surprised when they thought that my PhD was awesome! And if they didn't, their response served as an easy way for me to know that they were not worth my time or me. I reached the conclusion that I needed to start offering the full me–my PhD and my ambition and my strength and my greatness. I decided that diminishing myself was a far worse state than forever singleness. Assuming that all Mormon men are not interested in ambitious women diminishes men.
I know many, many LDS men who married doctors and aspiring doctors. You can find these women doctors on the pages of this website, in our AMW community, and in stakes and wards and branches around the world.  I hope you found the models and examples that I sought at your age when your Internet search brought you here. I hope that these models provide you with hope and fortitude that your dreams and wishes are noble and worthwhile. Most importantly, I hope that you see that you are noble and divine and worthwhile–married or not.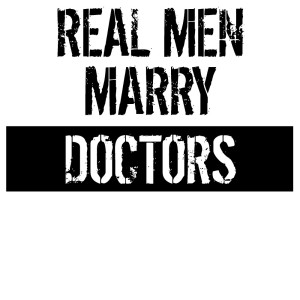 I wish I could tell you for certain that you will marry and have children. I can't tell you for certain that I will either–even after six years of being called "Doctor." None of my relationships ended because I have a PhD; they ended because none of them were right.
But I do certainly know this–there are Mormon boys and men who will see and know that your aspirations and ambitions and strength and greatness are assets, who will support and encourage your goals and dreams. I know these men. And if you find a man who wants to marry you–and you him–he will marry you because of these characteristics, accomplishments, strengths, and potential. I also hope that you find these men to be your friends, your brothers, your uncles, your fathers, and your leaders.
And most importantly, I hope that you love your ambitions and strength and greatness–that you see them as God-given attributes and assets. "No woman can afford to demean herself, to belittle herself, to downgrade her abilities or her capacities. Let each be faithful to the great, divine attributes that are within her."
I know you are great, and I know you will accomplish great things!
Love,
Naomi
A few examples here: an internal medicine physician, a current medical student , an anesthesiologist, an emergency medical physician and Mormon Women in Medicine.