Unconventional, Yet Inspired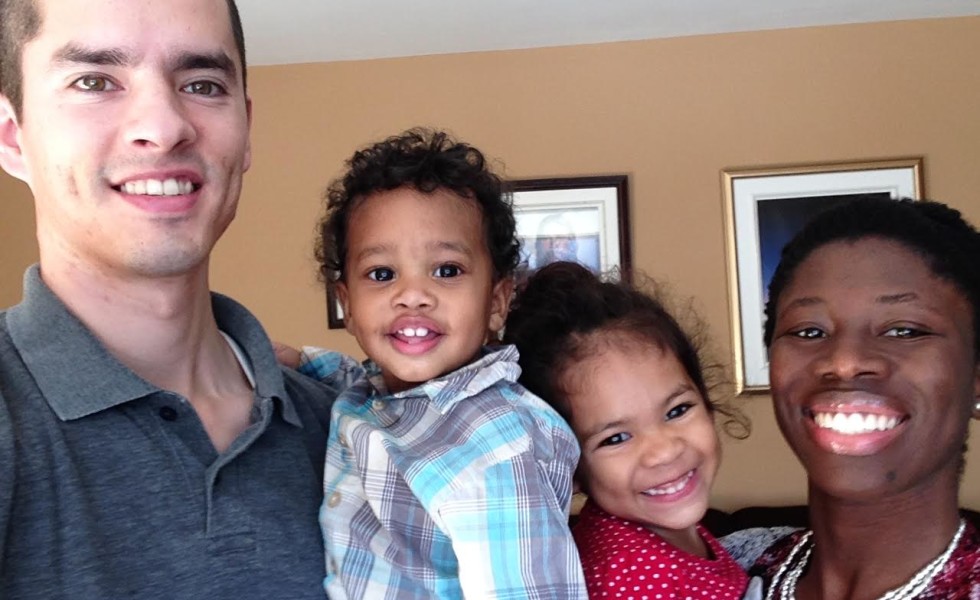 by Aimée Bouka
Growing up as an LDS member in the beautiful city of Montreal, Quebec, I realized early on that I was an odd duck. My parents, who are originally from Togo in West Africa, joined the Church before I was born, but my father stopped attending when I was a child. Being fourth out a five siblings, I also grew up between two brothers. Let's just say, I am the girl who played football and made the boys cry, but also the one who went through the Young Women program and completed my Personal Progress twice.
I joined the Army reserve at age 17 after spending many years in the youth cadets' organization. It just seemed a natural progression to me. Although I had some supporters, I knew many who disagreed with my choice. I guess it was not the place to be for a proper young lady. Being a Black Mormon woman, I found myself being a triple minority fighting to claim my space in a homogenous and harsh setting. Despite the obvious struggles, the lessons I have taught and learnt in the military are invaluable. They made realize that as a woman, I could do all things. Moreover, I would have never thought that there, in that somewhat hostile environment, I would find my eternal companion.
In addition to my engagement to the Canadian Forces, I completed a B. Sc (honours) in biomedical sciences at the University of Ottawa and obtained a M. Sc in Human Genetics from McGill University. Although I had previously planned to go on a mission, I prayerfully chose to marry at age 20, a semester prior graduating with my bachelor's degree. My husband and I originally had a five-year buffer zone where we had decided not to have children, but once again after much prayer and pondering, we adjusted our plan. Our first precious child was born when I was 22 years old, three weeks after submitting my master's thesis and one week before presenting my seminar. Once again, I was taking the road less travelled. I found it difficult to find an adequate role model in my field. I had married young, and I had children young. My educational and professional ambitions were, on one side, not taken seriously in academia, and on the other side, seen as a threat to my spirituality and my abilities as mother.
After my daughter was born, I chose to stay home for a while. I was in great need of rejuvenation. Once again, cheers were heard on one side and disappointment on the other. I did hear the religious culture murmuring that only at home could I be a good mother, but I also heard from others outside the Church that spending most of my time with my children was a waste of my time and my potential. Both statements were painful to bear, as I could not hear the truth in either. Nothing was set in stone, but I knew I would further my education when the time would be right. I was staying attentive to my spiritual promptings. During that short period, another child was born, a beautiful son.
Then, I heard the call. It was earlier than expected, but it was time. I applied to medical school as I had intended to do in the past. With two young children, my plans were met with scepticism. I got accepted in the school of my choice and started in August 2015 just after celebrating my quarter century. I think about my short period at home with joy and gratefulness despite the challenges. I feel it is in my own home with the people I love the most that I learned the most crucial lessons designed to help me move forward in the plan laid out for me. Motherhood made me a stronger individual, a more loving person, a more efficient student, and a better physician-in-training.
I have a strong testimony of personal revelation, that spiritual knowledge has sustained me through every major decision I have made in my life. I am walking my path despite opposition that I face inside and outside the Church every step of the way. I am grateful for my cheer team led by my wonderful husband. As I write this essay, I think of my swollen womb safely carrying our third child. New challenges are on the horizon. I receive looks that are at times of encouragement, even admiration, and at other times, of disbelief and cynicism. I continue my marathon with optimism, hope, and greatly needed adaptability. I say to you, women of faith, walk your path, no matter how rough it may be. My story is not about opposition. It is a reminder that the spirit will guide you in your endeavours. Our spiritual and temporal journeys are unique and personal. In times of uncertainty, my soul could hear a whisper saying, "This is the way, walk ye in it" (Isaiah 30:21). I was given enough to make a step forward. So, I did.
Aimée lives in Moncton, NB, Canada where she attends medical school and her husband studies civil engineering. African blood and maple syrup flows through her veins. She enjoys good food (making it, eating it, looking at it), adventure and spending any available time with her family.